This website is informally dedicated to the efforts of the late Joseph D. Korman. In his groundbreaking website "The JoeKorNer", he had addressed the most basic of NYC transit ephemera. Unfortunately, following his passing in 2018, his website went untouched and finally removed from the web as of November 2021.
This website is offered as a collaboration between George Cuhaj and Philip Goldstein. We know it is not complete but consider it a starting point for documenting fiscal issues of the land transportation services offered in NYC. It is a companion website to Goldstein's other "New York Centric" transportation related websites.

It is emphasized that this catalog will never be truly "finished" or "complete". There will always be "one more thing" we have not seen; so bookmark the page and feel free to check back often. \
Page revision dates are listed to the right of the page link in the index above. It is our intention, to have this catalog become a usable reference and price guide for the active collector (more about this in another chapter below.)
In using this catalog, the following should kept in mind:
Tickets, passes and other paper items transfers (ephemera), the dimensions are in inches.
Tokens issues (exonumia) are listed in millimeters.

Most items are shown actual size: 1:1 (100%) on 16:9 wide screen monitor with monitor window at 100%. However certain large size items are reduced slightly for formatting and space conservation.
Tokens, are shown at 2:1 (200%) for detail.
While in most cases, the backs of tickets are shown for reference if so printed; therefore if the back of paper ephemera is not shown, it was most likely unprinted, presently hinged in an album, or damaged in those cases of those items that were removed from their mountings..
In developing this website catalog, there three different eras of use regarding transit operations in the City of New York:

| | | |
| --- | --- | --- |
| pre-First Unification | many private companies | 1830's through 1940 |
| First Unification | Board of Transportation - The New York City Transit System | 1940 through 1953 |
| Second Unification | New York City Transit Authority | 1953 to the present |
Please note: The coverage of this website currently stops at the point in time in which the MetroCard system replaced most of these printed fiscal issues.
.
YES! Contributions are welcome!
If you wish to offer an item for inclusion, you are invited to email us using the contact information at the end of this introduction.
Whether you have one piece or many, a ticket, token, transfer or pass or any other fiscal item that you do not see on any of the pages in this website, you are cordially invited to share them here.
Your submission(s) will be watermarked with your name and your name listed in the special thanks chapter below.
Also, where an important gap in information is lacking and especially needed, this special icon with email link: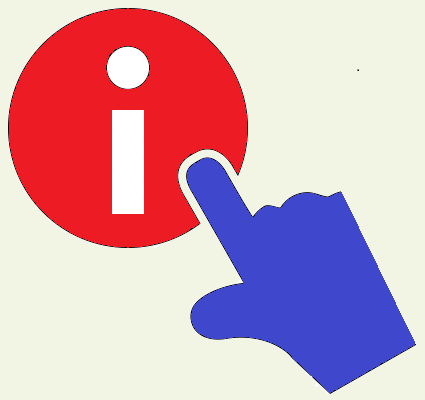 is displayed in that chapter to visually alert the reader to contribute confirmed information if known.
Please feel free to contact me regarding errors, broken links, missing images, corrections, or for any other reason at:

When providing a transportation service on a large scale, the accurate collection and accounting of fare payment is as important to management as providing the transportation service itself.
Public transportation in New York City first became organized with franchises being granted to the companies operating ferries which crossed the East and Hudson Rivers, and then conjunctively with those horse car routes connecting to those ferry operations.
The history of public transportation in the City of New York has been documented in many books, government reports and newspaper articles; but
very
little has been published about the many fiscal issues – tickets and transfers – sold or issued to passengers. Many casual New York City Transit history buffs about the original 5 cent "nickel" fare and then the 7 / 10 / 12 cent fares of 1948, and then the issue of tokens when the fare was raised to 15 cents.
But, while most consider these to be the "first" tokens, they are not. The predecessor to the Transit Authority: The Board of Transportation, issued tokens and tokens were used before this by the individual traction / transit companies dating back 175 years and to the early 1800's. They are all too often overlooked.
Tickets were also used by these early traction and subway companies; and tickets remained to be used concurrent with tokens, as well as transfers
There were many more facets to the fare payment process to access the New York City subway and surface systems, past and present; and unfortunately they have remained mostly overlooked until now.
Tickets & Tokens

The New York and Harlem Railroad was the first streetcar company in New York City, and they issued one token design with several counterstamps. No documentation has been uncovered yet to determine the meaning of the counterstamp varieties (distance traveled?, fare discount?). The omnibus companies preferred re-usable card tickets which were purchased at a central office or used cash fares. In the early 1850s some of the Omnibus operators got together to issue uniform tokens for use by passengers to transfer to other omnibus lines for a continuing trip. Sadly this experiment did not last long and card tickets continued to reign supreme. The survivability of small card chits is small in comparison to brass or pewter tokens, so there is a general misconception of popularity in use.
Tickets are an economical price point for manufacture. Job printers abounded in New York City at the time and re-orders were available easily. To issue a metal token, a specialty manufacturer needed to make dies, create a design, procure metal blanks and strike them. This was a huge up-front cost which many 19th century firms were not willing to bear. However, once they did, fare increases could be handled by plating an old issue rather than minting a new one. Reuse is tremendous. The survivability of a metal ticket is way disproportionate to that of card stock tickets.
Eventually with printing developments, tickets were able to be sold in strips, bound into booklets and sold at various fare rates.
Transfers

With the growth of franchise routes within New York expanded and the various companies began to merge into larger companies transfers began to be developed. There were dozens of printers specializing in transfer printing, and many patents issued for their specific design: Pope, Stedman, Smith, Moran are just a few of those found on New York transfers. Printers were a proud lot and many tickets and transfers include the name of the printer.
Some companies such as the New York & Brooklyn Bridge Railroad and the Interborough Rapid Transit Co. used different printers over time, but kept a very similar design. Some started with a nice intaglio engraved printed ticket and ended 25 years later with a muddy lithographic issue. If one is interested to collect by printer variety, this can be rewarding yet challenging. Some of these are highlighted in the ticket page.
As the 20th century marched on, the number of ticket and transfer printers slowly whittled down; either through attrition; merger or business closure. When companies change, the references for collections and archives often are destroyed, thus creating difficulties when trying to document what was actually made and when.
Coinciding with the First Unification in 1940, Globe Ticket Co. became the predominant ticket printer for the New York City Transit System. As a "union shop", that designation was a criteria in the awarding of contracts from the Board of Transportation and subsequently the New York City Transit Authority. But visual evidence also shows Elliott Ticket Company, National Ticket and Southern Coupon as receiving ticket or transfer contracts.
New York City Transit Authority had their own "in house" printing shop for service notice signs and small run items and it seems that some tickets were produced there as well.
The Best of Both Worlds

As we now see, there is a place in fare control for the token, ticket and transfers. Every revenue passenger source needed to be documented to provide proper service and accounting.
Tokens were well suited for heavy repetitive and general use. The tickets and transfers were well suited for those applications of one time use, short duration use or for specific controlled access.
---
In the late 1800's, the numerous franchise operators were independent of each other and very often in great competition to one another. Different companies operated surface lines right under the elevated railroads. On busy streets many franchises shared trackage rights and shared the same rails.
In contrast to surface operators, there were only three companies involved in subway operations:
Interborough Rapid Transit - which first opened in 1904.
Brooklyn Manhattan Transit - which was reorganized from the Brooklyn Rapid Transit Co. in 1923
and the
Independent Subway - opened in 1932 and City Owned.
Manhattan elevated lines were controlled by the Interborough Rapid Transit Co. as the "Manhattan Railway" Elevated Division.
The following chart from 1909 shows the complicated and muddled parentage, acquisitions and lessees of the various subway, elevated and streetcar lines in Manhattan.
Keep in mind this chart above was
only for Manhattan and the Bronx
. The elevated and surface lines for Brooklyn and Queens were similarly as convoluted, but they were slowly being consolidated as subdivisions or lessees of the subway operators.
As more and more of the New York City center; that is south (downtown) Manhattan to current Midtown; became "improved", and built upon, urban sprawl meant the "city" (Manhattan) expanded north. Subways were popular in southern "Downtown" Manhattan because of the vast development boom that had already taken place.
But further north in Manhattan and in the outlying boroughs, elevated lines took form as it was significantly more cost effective to build girders up, than to excavate down or tunnel through rock; especially so through undeveloped farm land.
For Manhattan to develop into the metropolis of the late 1900s the elevated lines built in the 1880s needed to go and between 1940 and 1950 they did. Many were already made redundant with subway or bus lines.

Fare Control


It is commonly thought that passengers dropped a nickel into a turnstile and entered the system. But is not exactly the case.
Prior to 1921, subway and elevated patrons would purchase tickets from a change booth (what we have come to currently call the token booth). After purchasing their ticket a patron would proceed to the gate dividing the "controlled area" access to the actual subway as opposed to the "open area". Here, a collector stood next to a glass and wood box on a pedestal. The passenger would hand the ticket to the collector, who would place the ticket into the top of the "ticket chopper", and actuated a handle the chopped the ticket, preventing reuse.
Starting in 1921, the mechanical turnstile started to be deployed. The turnstile which would directly accept a coin, which unlocked a mechanism thereby allowing a rotating barrier to be moved. But it was not until 1928 that turnstiles were deployed in all stations.
There were also turnstiles the installed next to the booth and operated by foot pedal by the attendant.
When turnstile use became widespread, the ticket choppers were removed and forgotten; and the collectors moved into other employment positions or retired.
Even after this, the fare ticket never really died - it would go one to be used for special fares and access.
While the City of New York – Board of Transportation was originally created in 1922 to build and operate the City owned transportation interests, it would be some time before the IRT and BMT, were finally owned by the City of New York.
The subway and streetcar nickel fare prevailed for many decades due to the state issued franchises. It took nearly 25 years for the IRT to develop financial problems. A lawsuit to raise the fare to 7 or 8 cents was long fought and eventually lost by the IRT at the Supreme Court level (but not before several million nice IRT tokens were minted, only to remain in storage).

By 1940 with many of the private subway and traction companies struggling and entering receivership. Thus, it was also the time of the "First Unification".

These struggling private companies were taken over by the Board of Transportation and unified into the New York City Transit System.

And the City could now afford such luxuries such as realigning its budget to ensure the transportation system stayed funded and the fare kept within reason.

So, in short, any fiscal item that bears the legend: "City of New York, Board of Transportation, New York City Transit SYSTEM", is from the era of 1940 through 1953.

Under the Board of Transportation, the costs of labor, maintenance and construction kept rising; the fare would eventually get raised, and finally doubled - from 5 cents to 10 cents on the rapid transit (subway and elevated lines), and raised from 5 cents to 7 cents on the surface lines (streetcars).

On streetcars, transfers to an intersecting line were an additional 2 cents. The way the system was organized, multiple segments of a passengers trip could be had for additional 2 cent payments. With some lines transfers were not reciprocal to another, and left passengers to have to pay another full fare and even sometimes a third to get to their destination.

In 1951, a uniform ten cent fare was established throughout the entire system of rapid transit and surface lines. And by 1953, it was time for another for another big change.

In March 1953, the Board of Transportation - New York City Transit System was abolished and it was replaced by the New York City Transit Authority (NYCTA) on June 15, 1953. The NYCTA was so organized as a
state
run public benefit corporation, of which now operated the transit interests within the City of New York.
This 1953 re-organization is known as the Second Unification. For the sake of history, the NYCTA was to become an "affiliate agency" of the Metropolitan Transportation Authority in 1965, and the Long Island Rail Road would be come a subsidiary agencies of the MTA in 1965, as did MetroNorth Commuter Railroad in 1971.
On June 30, 1953, the NYCTA fare was raised to 15 cents for rapid transit, and thus the
first token was issued by the NYCTA -
the 16mm (dime sized) solid Y. This token issue was necessary because the turnstiles were more easily adapted to accept a single coin, than to take multiple size coins (i.e: a nickel and a dime or three nickels). I also reiterate again: this
was not
the first token used in the transit system, but the first token issued by NYCTA.
At this time there was a consolidation of a great deal of the surface lines (some of which were still streetcars), but operationally they remained as subdivisions (Brooklyn & Queens Transit, South Brooklyn Railway, Brooklyn Bus Co. among others) while others had been converted to bus routes.
However, several transportation companies continued to operate bus franchise routes within the city, and remained independent of; or a subsidiary to the City administration. These companies include but are not limited to:
Manhattan and Bronx Surface Transit Operating Authority (MaBSTOA),
Avenue B & East Broadway,
Triboro Coach,
Green Bus lines,
Queens Service Corp (which took over Steinway Transit and Linden Bus)
along with others.
Some of these operators had reciprocity transfer agreements with the NYCTA. Others did not.
In fact, Allan Rosen wrote a very interesting article regarding the inequities of the NYCTA surface (bus) transfer system:
"Before the introduction of free bus transfers system-wide in 1994 within the NYCTA / MaBSTOA family of routes in 1981, any bus route that was instituted or extended after the 1953 creation of the New York City Transit Authority; offered no free transfers on that portion of the route.

Double fares were required until September 1975, when Add-A-Rides provided some temporary relief to the double fare by allowing a second fare for the price of a half fare, or 25 cents.

Although 1981 was the pivotal year in rationalizing the transfer policy, it was not until 1993 that routes operated by private companies allowed free transfers between companies and to and from NYCTA / MaBSTOA routes. Even then, severe restrictions were placed on the new transfers offered.

Transfers were not permitted with intersecting routes at a terminus or within ¾ mile of a terminus. Two bus trips for one fare, everywhere, were not allowed until MetroCard Gold was introduced in 1997 when paper transfers listing routes where transfers were permitted were replaced with MetroCard transfers to the bus and subway. This finally ended the irrational bus transfer system, in place since before 1940."

Allan Rosen, "What's a fair fare? Part 1 of 3 - the History of Free Transfers"


published on Bklyner - August 13, 2012
It would not be until the introduction of the MetroCard Gold card that a fare paying passenger within New York City would be able to transfer from subway routes to bus routes, or vice versa; or be allowed to take multiple buses on their journey, without having to pay a second or even third fare.
With this brief synopsis of the fare history of New York City, and with so many fine books "Under the Sidewalk of New York" by Brian Cudahy, "Uptown Downtown" by Stan Fischler, and "From a Nickel to a Token" by Andrew Sparberg; among many others. It would wasteful of my time, and yours; to reiterate the in depth history of the New York City's transportation system here.
So, let us progress onward to the various types of fiscal issues used by the transportation companies.
PAGE INDEX:

Used to gain initial access to the system upon payment of fare. Employee passes were issued for free access.
Each transit company issued their own ticket.
.....

Used to entice patrons to use the transit system on
weekends and holidays during times of lightest usage.
.

pre-1940: used as a transfer method from one line to another
1940-1953: used both as a transfer method and initial fare access
post-1953: initial fare access to the transit system


Partial federal subsidized. Used in conjunction with an ID card for a fare discount for seniors and physically challenged.

.


Supplemental fares for inter-divisional connecting lines & routes



.

Provided free connections to intersecting lines and routes.



Page 10:

Special Issue Tickets & Passes

JFK Express; Culture; Shoppers,
Nostalgia Trains; Block and General Order Tickets, and more


.

Provided free connections to intersecting lines and routes.
Page 11:

Staten Island Rapid Transit

Tickets & Passes


.


Provided a third segment to trip, upon payment of lower supplemental fare, after payment of initial fare.



Page 12:

Hudson and Manhattan Railroad &
Port Authority Trans Hudson

Tokens, Tickets & Passes


Pricing for items listed in this catalog are based on prices paid for examples acquired for our collections (adjusted for inflation where necessary); as well as:
prices realized (not listing / asking prices) on eBay via completed / sold listings search,
Worthpoint,
and
personal records compiled from prices realized from conventional numismatic auction listings and over the past few decades.
A sale price is determined by three factors: Condition, demand and rarity. If one of those three legs is missing from the milking stool, things do not sit well.

Rarity takes into account not only the number made, but the number of similar items that have survived.

Demand exists when fifteen people are in search of seven items; eight people will be disappointed. They will then perhaps be eager to pay higher at the next auction appearance, or drop out of the collecting pool altogether and move on to something else.

Condition comes into effect when numerous like items are available thus discretion can be made to how well preserved it is. On a truly rare item, condition has a lot less consideration.

Many items in this catalog are known in less than five specimens, especially the omnibus tokens and stage tickets. However, when only two or three people are interested in them and there are ten; well then, there is no demand. If a particular item is nice and "sexy" and twenty exist but forty people want it, then the demand is disproportionate to the availability, and the price rises until the demand fades.
When an old time collection or horde becomes available, many items come to the market at once; which have formerly been unavailable and thus create interest and buying opportunities. But when plentiful, the price should go DOWN.

To bring this into focus:
A five-cent elevated ticket made in huge quantities for one time use is generally uncommon as they were bought and used within twenty feet. Unless the buyer bought a strip of five, used four and one ended up in a scrapbook.
A similar ticket from a small bus line had much smaller print runs and thus reduced availability to a collector, thus it is probably valued more.

A block ticket for an emergency stoppage on the subway is rarer than a general station to station or subway to bus continuing ride transfer of the same format.

A transfer from low traffic or seasonal shuttle bus would be more difficult to acquire than one that ran all year round.
But not all items from a specific railroad may be rare. Rarity is based on whether or not the issues were for general or special fares, every day circulation or a special occasion.
Other factors considered, are the longevity and scope of the operation; for example:
a ticket from a one or two route transportation company in the 1920's will be significantly rarer than that of tickets from a large subway operator in 1904.
In regard to items listed on this website, the following terms are used and their explanation:
.
common:

many examples are known; by variety, date and quantity; pretty much seen full time for sale individually on eBay, Etsy, Mercari, and on dealer / private sales lists.

uncommon:
examples not frequently seen, but can appear for sale several times a year on eBay, Etsy, Mercari, et al.
however: tokens in this category may be found on private sales lists of token specialists & dealers.

scarce / rare:
very infrequently seen, purchasing opportunities extremely limited to perhaps once or twice a year; some competition to be expected.

extremely rare:
minimal examples known, years before an example appears for sale; much demand; intense competition to be expected.
.
.
With rarity now being explained, we are witness to a disturbing trend in regards to the New York City transit collectibles market in particular:
Overly inflated and unrealistic pricing.
To be absolutely clear, I am not talking about truly rare and old items that are hardly or never seen. I am referring to the most common of transit ephemera:
Continuing Ride tickets, Streetcar Line and Bus Route transfers, Sunday Half Fare Tickets
In other words, common items. Common items that were printed in many varieties and quantities in the millions. These following items as well as others and their varieties; were very widely circulated and used daily:

These tickets and transfers, were bulk printed for daily use. In booklets of 25 or 50 tickets depending on the purpose. At the end of the day, unused tickets and transfers, went into recycling bins by the bushel load. Transit buffs and employees foreseeing a future collectability, saved or recovered them. These items used to sell regularly for 25 to 50 cents a piece back in the early 2000's on eBay. Entire books of transfers could be had for a paltry few dollars.
Over the last decade, I am now seeing multiple sellers offering many varieties of these tickets and transfers; some are even listed in group lots for prices way, way out of touch for their actual value.
We now bear witness to single transfers attempting to be sold at $10, $11 dollars or MORE. For a single paper transfer! And when you see consecutive serial numbers in multiple lots, you know the seller is disassembling a booklet. And whole books? Whole books of 25 or 50 transfers are now being listed for $50, $60, even $99...
Even accounting for inflation, what was 50¢ in 2000 should currently be selling for 78¢ in 2021 - adjusted for cumulative rate of inflation (56.3%). Individual tickets and transfers that sold for 50¢ each, therefore a booklet of twenty-five could be bought for $6.25.
Postage was 34¢ in 2000, and is now at the time of publishing this website is 55¢. eBay insertion fees, while they have risen, have not risen to account for this drastic increase. Insertion fees are currently between 30¢ and 05¢ based on whether its a beginner or an anchor listing, and whether it is an auction style listing or fixed price. If one decides to sell through an electronic store front on eBay, the yearly "rent" is between $7.95 year and $299.00 per year, billed monthly.
And so, a 50¢ cent transfer adjusted for inflation, should now be 78¢ and the eBay insertion fee is 30¢. Postage is 55¢. Speaking of which is another matter entirely - I do not need expedited shipping / priority mail and tracking on a $1.00 item in plentiful supply. If it gets lost? I buy another and not hold the seller responsible.
Oh and before someone thinks about the "supposed" time and expense in going to the post office - another nice try, but I know the USPS picks up outgoing shipments from the seller as part of the integrated labeling, postage and shipping package offered by eBay:
Schedule a Package Pickup:
Prepare your package, complete with postage, then request a pickup online. Your carrier will pick it up at no charge.

Let us even assume the seller has purchased a basic e-store and its cost is part of the overhead. That's another 67¢ per month. That still only comes to $2.30 for a simple individual transfer. Even tacking on a 30% mark up for the 7 cent envelope, the 2 cents of printer ink; still brings the ultimate total to only $2.99.
.
Bottom line? Regardless of the format being sold under, these common items should still be for sale around $2.00 to $3.00 each. Not $6.99. Not $9.99, Not $19.99 or $24.99, or higher.
If anything, these issues are more prolific now than they were as more people found eBay and are selling their items. There are more choices of dates and routes on the tickets and transfers than ever before.
Some of these sellers do not even hide the fact they have dozens if not hundreds of books; as I have seen in stated in their description "I have totes full of these transfers in the attic for years". Some images with auctions show a table or box full of transfer books.
These booklets are unissued remainders. Extras, that were not issued or used. Leftovers.
Please understand even further; I am not discussing transfers issued on historical or notable dates (transit related or otherwise), such as the Last Day of Operation of the Third Avenue or Myrtle Avenue Elevated, President Kennedy's assassination, or other significant dates. I am referring to just plain and simple uneventful and unhistorical dates.
But for something as mundane, plentiful and mass produced as NYCTA continued ride tickets and transfers? Remember supply and demand? Well there is plenty of supply, and little demand. Obviously, because there plenty of them for sale!
This overinflated pricing is utter madness. I as a collector, am by no means afraid to spend my money on something rare and unique or in high demand to add to my collection. But to pay $5.00 or more for 75 cent item? $50.00 for a book of transfers worth $18.75? I may have been born at night, but not last night.
And if I have to spend 60 minutes haggling repeatedly with a seller to get their items down from an inflated price, as opposed to one with a reasonable price; who do you think I am going to patronize?
In General
This overpricing issue is in no way restricted to the NYC transit ephemera market and is prevalent in quite a few of collectible areas. Railroad lanterns is another problematic area: very common New York Central Railroad lanterns are listed for hundreds of dollars. Book value? $40 - $45.. But one rare railroad lantern for a small 1800's short line sells for a couple of hundred or a thousand dollars, and everyone who is selling a railroad lantern thinks their is worth that too.
Fortunately for that collecting venue, there are published catalog and references with price guides, as well as a very reputable Facebook Group. Same go for other collecting interests. In most cases, once a seller is provided with a screenshot or scan of the particular lantern in the catalog with associated price, their price usually gets adjusted accordingly. And more than one buyer has expressed their frustration after a purchase and upon sharing the item in the group, and then comes to be told they significantly overpaid for that lantern.
As a responsible seller or buyer, you really need to check the completed and sold auction pricing section.
.
*RARE* *RARE* *RARE*!!!
(Not, not, not)
Another ongoing issue is the overuse of the word "RARE!". "Rare" in terms of collectability means something that is not seen often and of extremely limited availability. Not something that is offered for sale on a regular basis and in multitudes. Rare means several or many collectors all vying to purchase the same item, because there is only one or maybe two available irregularly. Not a seller listing five or six, or ten or twenty of them with the word "RARE" in your title, over and over again with each lot.
Sometimes I think the only thing rare in these auctions and buy-it-now offerings; is the sellers common sense, their morality and the steak they wish they were eating. Calling something rare when it is not, is highly misleading and adversely affects the pricing structure of the market as a whole.
Most of us watch or have watched; the plethora of reality TV shows that are broadcast featuring pickers and pawnshops. The running joke is the low ball offers made by prospective buyers, and in sharp contrast; the overzealous and overestimated values of the owner. eBay is no different, only in this case, we have done the math from empirical sales evidence and history; and based the price guide on realistic values.
See, the object in a marketplace is to sell and make money - not list your extras for dubious, overinflated prices in an attempt to "place a value your collection".
This speculation of the New York transit ephemera collectibles must stop. It is a matter of respect to the hobby as a whole, not to mention being an honorable way to conduct business.
Now perhaps I am naïve; but in my economics class in school (which I passed), if someone is in the business of selling things, and something or a lot of things goes unsold for long period of time, you lower your prices. Not raise them to make people think that little common piece of paper is worth a lot more than it really is.
And it certainly should not be the collector's burden to pay more, because you as the seller overestimated the items worth or collectability, and overpaid for them in the first place.
.
Questionable Business Practices
It should be noted that for this chapter, these are the observations and experiences of one author (PMG) and only that author bears the responsibility of the following.
There is one person in particular on eBay in the field of New York collectibles, including the transit area; that is the worst of the worst.
.
First and foremost:
This person is selling under two different names, of which I have personally and undeniably confirmed that the second of the sellers is working in direct partnership for the first person, supposedly "on consignment" - selling the same items as the first (serial / ticket numbers match), but for a few dollars less. But they are working the same stock of items owned by the first party.
This first person; not only has a grossly overestimated value of the items being sold; but is clearly intending to (and has) distort the market with these prices. So much so, other regular sellers have raised there prices - on the same exact items. And these too, go unsold. I know what so of you may be thinking - if they don't sell, what is the harm?
The harm is, and remains; other people come on eBay to sell their items, and look at asking prices and price theirs accordingly. Unfortunately, very few sellers (especially new sellers); take the time to research the completed and sold auction listings for actual prices realized (sold).
This is where checking those options in eBay advanced search comes in very handy; as does a Worthpoint subscription. Then, there is always the option of seeking out the advice of other collectors, which can be done with ease with the prevalence of collector forums, and now with Facebook groups.
Again, and I cannot emphasize this strongly enough: I am not talking about the truly rare items. I as a collector, understand and can live with that. If an item sells with multiple bidders, then there is demand and there in an under bidder to show there is interest in that item at the closing price.
Almost all items listed have a "best offer" option, but when you make a reasonable offer - it is almost always immediately rejected. A few days later, this seller on occasion makes a "50% off" counter offer.
Wait a second. If someone is listing an item at $60 (that is normally valued at say $10), rejects your offer of $15; and then counteroffers it to you for $30? It is still drastically overpriced! And still $20 over value! And you are still being overcharged!
Silly me - and here this person is thinking they are giving you a great deal!
Second:
This person has multiples, even dozens of common New York area transit and other venues (amusement park, arcade, etc) ephemera and tickets of various kinds; all listed for exorbitant prices, all listed at the same time - all have titles with the word "RARE", and yet so obvious that by the quantity offered and variety of offerings that they are not rare! All one has to do, is go through this persons eBay store.
In the past, I have seen the same item listed for sale under both user ID's, same color, same serial number; with the one being slighter lower in price on the "consignee" listing than on the primary listing. While I could attribute to one listing being a mistake, there were several. It appears to no longer be the case, but it did occur.
This is a very dubious attempt to help "direct" some customers to the second sellers eBay listings, in their quest for a "better price".
.
Third:
This person obstinately mis-attributes a great deal of the items listed to something they are not. On more than one occasion correct information was forwarded to this person in good faith by several buyers, and yet the corrections or revisions refused.
From the standpoint of historical accuracy, this leads the novice collector or seller into thinking they have something they do not.
.
Fourth:

If this was not enough of an insult to our intelligence, this gonif cannot even post a picture of the items with a decent accurate ruler - it is sloppily hand drawn on piece of printer paper. Seriously? For amount of the price being overcharged, this person could certainly spring for a 99 cent ruler on eBay!
If this was just a case of overpricing, I would have probably just keep my observations to myself and my mouth shut. But all these issues is foretelling of something much more dire. This person in so many ways has become a pox in this area of collecting.
Unfortunately, some people feel they have no choice but to purchase from this person because this person holds most of the high cards, of which obviously are marked. Well, this casino is bringing in a new deck - with this website, catalog and price guide.
Some people write price guides to bolster the worth of their collection. This price guide is being writing to stabilize this particular field of the hobby of collecting, and doing so honestly, even if it may appear I am on a crusade or outspoken.
In conclusion - for now
I can only hope these sellers (and this one unscrupulous seller in particular) finds this chapter, read this and reflect upon this. The jig is up.
And so, in regard to the prices listed herein on this website, these are based on actual availability and desirability and not pulled out of one's derrière. If these prices should happen to undercut the sellers listing price and cause them consternation; as it should - in my ultimate hope and to stabilize the market - so be it.
What is a collector to do? Refuse to pay these prices is what. Send the seller a reasonable offer, and if and when they come back with a respectable counter offer, good. If not, do not be afraid to tell them how unreasonable their estimation of value is. Feel free to cite this guide. And on common stuff; it will come up for sale again. I used to be respectful and shy about doing this. No more.
We, as collectors who spend our hard earned money; and who make every attempt to stretch the budget we allot for our collectibles purchases must REFUSE to allow these greedy sellers to line their pockets, trying to make a twenty dollar bill on a 50 cent piece of paper. It is not even a case of buyer beware / caveat emptor. I can't help but think these sellers are trying to pay their yearly eBay sales and listing fees in one sale. This "reverse thinking" has to cease. It certainly cannot be supported willingly by buyers.
An educated consumer is their worst customer.
Philip M. Goldstein

Several years ago, I (PMG) created a group on Facebook for the collectors of New York City Transit Exonumia and Ephemera. After about a year, it had not received the kind of attention I had envisioned, and so I archived it.
With the publication of this website however, I now foresee increased interest the area: those that will be seeking knowledgeable assistance for pricing of objects in the area, as well as offering those collectors a specific area to have discourse on the subject; and provide an opportunity to buy, sell and trade as an alternative to eBay (and their fees).
So I thought it would be an opportune time to un-archive the group.
You may access the group here:
Please note: Group Rules and Guidelines are as follows:

no modern generalized politics;
(historical politics regarding fare control and fare raises however are inevitable and will be accepted in polite, mature, congenial discussion)
no copyright infringement;
no spam or off topic advertising;
no unsolicited criticism;
no generalized posts bashing or criticizing the MTA / NYCTA / MN / LIRR;
no deliberately false or inaccurate posts (so called April Fools posts),
and
above all else: NO DRAMA.

yes to wheeling and dealing,
yes asking questions,
and
yes to bringing friends.
.
.


This website is fondly dedicated in the memories of
Joseph D. Korman
30 year veteran (retired) of the Metropolitan Transportation Authority, Bus Division

Benjamin W. Schaeffer
23 year veteran Conductor of the New York City Transit Authority, with several commendations for exemplary & heroic service.
RTO Conductor Vice Chair for the Transit Workers Union Local 100.
NY area transit & railroad historian; aficionado, collector and good friend.

passed away - 21 November 2018

Taken too soon by CoVid-19 - 28 April 2020

.
Whether it be a collector submitting a large assortment of items or only one for inclusion to display; or being a respectable and repeat seller of items; we are greatly appreciative of the submissions of the following people to help make this website what it is;
William Downes
fairfare (eBay)
Steve Hayden Civil War Tokens
civilwartokens.com
John Isaksen
Bob Schneider
bobstokens.com
Ken Whorton
texkengold (eBay)
Mark Wolodarsky
Al Zelazo
subwayal (eBay)
.
and much appreciation goes to Steve Grande for the unlimited amount of digital space for, and the hosting of; this website on Trainweb.com!
All content, graphics, and text -
© 2021 - Philip M. Goldstein

George S. Cuhaj
George Cuhaj is a son of Astoria, NY. As a student at Brooklyn Technical High School he traveled the IND's GG crosstown local in the mornings and the BMT's RR local in the afternoon homebound. His father and uncle worked at the 207th Street Shops, and in an earlier generation a Grandfather and seven shirt-tail relatives worked at Sunnyside Yards of the PRR or the Morris Park Shop of the LIRR. College years at what was then New York City Community College put him in proximity of the NYCTA's Jay Street offices during the planning years for the Transit Museum and the Diamond Jubilee Celebrations. This put him in contact with Donald Harold, Hugh Dunn and Howie and Suzanne Samelson (of the Broadway Limited Antique Co.)

Early employment was at the NYC offices of Rand McNally & Co (in their book division, not their ticket division), the American Numismatic Society (for early computerization efforts) and Stack's Rare Coins (for catalog production). During these years he continued his scouting involvement as scoutmaster and was honored with the Silver Beaver Award by the Queens Council and the Vigil Honor by Suanhacky Lodge #49, Order of the Arrow.

A career move led him to bucolic Central Wisconsin and a 22-year career with Krause Publications Numismatic Division and editing the Standard Catalog of World Coins and the Standard Catalog of World Paper Money. From 1981 to 2010 he participated in organizing the Coin Collecting Merit Badge Booth at the National Scout Jamborees and in 2005 was the lead editor for the Coin Collecting Merit Badge booklet.

In 2004 he was called upon to share some of his collection items for the NY Subway Centennial exhibits at both the Transit Museum and the New York Public Library where he participated in several educational events.

This sharing of information and "stuff" brought him to work with Philip on this website.
.
.
Philip M. Goldstein
Philip M. Goldstein was born and raised in the Gravesend section of Brooklyn, NY. From an early age, with encouragement from his parents; he has been collecting ephemera such as toll receipts and maps from family road trips. This in turn led to collecting his personal New York City Transit school passes from Junior High and travels to Edward R. Murrow High School, as well as the then current system maps, tokens and bus transfers. After graduation from
Lehigh Technical School with a certificate in Industrial and Mechanical Drafting his collecting advanced to U.S. small size currency (post-1928 bank notes) and
Military Currency.
In 1998 after relocating to Margaretville, NY; and following in his father's passion; he refocused his collection to local Upstate New York railroads: the Ulster & Delaware, Delaware & Eastern and Delaware & Northern Railroads; with a strong emphasis on ephemera.
He also rekindled his interest in New York City Transit ephemera but also had a "distraction" in collecting Canadian paper currency (from 1870 to the present). At this point in 2017; with his parents now having passed on, he sold the properties in New York, divested his collection of Upstate NY railroads; and relocated to East Central Texas to join his wife's family. He now took up collecting railroad memorabilia from his "new" local railroad - the Trinity and Brazos Valley Railway, and its successor, the Burlington - Rock Island Joint Texas Operation.
Coinciding with these collecting interests throughout the years, and coupled with knowledge learned from formal schooling in graphic arts, and his self taught experience in webpage design, he has created and maintains websites / digital encyclopedias on these various subjects; such as Offline Rail-Marine Freight Terminal Railroads of New York City, as well as Military Railroads of New York City; another website pertaining to the Double Ended Railroad Wreckers of New York Area. Yet another website regarding The Development of the Carfloat Transfer Bridge of New York Harbor; has been well received and cited numerous times in the field of professional engineering.
His collecting interests led him to author a website on Toll Scrip and Token Issues of New York and New Jersey - www.nynjtollscrip.info, and became acquainted with George S. Cuhaj. This in turn led them both to discover their mutual collecting interest of New York City Transit ephemera, and their subsequent decision to create this website.
In April of 2020, Benjamin W. Schaeffer - friend, fellow researcher of New York area offline freight terminal railroads and collector of Transit Memorabilia; passed due COVID-19. This presented the opportunity to provide a good home for Ben's extremely vast collection of New York City Transit materials.
In his spare time, Philip can usually be found photographing BNSF and Union Pacific Railroad operations near his home. He is an avid lover of animals and is owned by no less than ten felines, two dogs and his wife Deborah.
.
---

.
© 2021 - Brighton Beach Express
Philip M. Goldstein / George S. Cuhaj
For reuse, additions or corrections,
please contact: brghtnbchexp@aol.com
All content, graphics, and text in part or in whole, unless otherwise noted
This website and its authors are not affiliated, employed nor represent the Metropolitan Transportation Authority, New York City Transit Authority, The Transit Museum, the City of New York, the State of New York or any other municipal governmental agency; or any private company contracted by the previous agencies; and no such affiliation is implied or suggested.
.