West Coast Rails
Railfanning on the Left Coast of America.
---
About the Author
Links
Railfanning
---
Railfanning North America

---
---
On Friday, August 12th, 2011, we woke up to a peaceful, quiet morning, had breakfast, and waited for our first train of the day...or rather, I did. People have reported that there were several trains there during the night...I sure didn't see any or hear any, but when I woke up from the hard ground there at Eder, I was glad to be outta my tent...
For the second day of photos, the first train I shot was an eastbound grainer led by UP 7863 (C45ACCTE) & 5998 (C45CCTE) trailed by patched ex-SP 6415 (AC4000)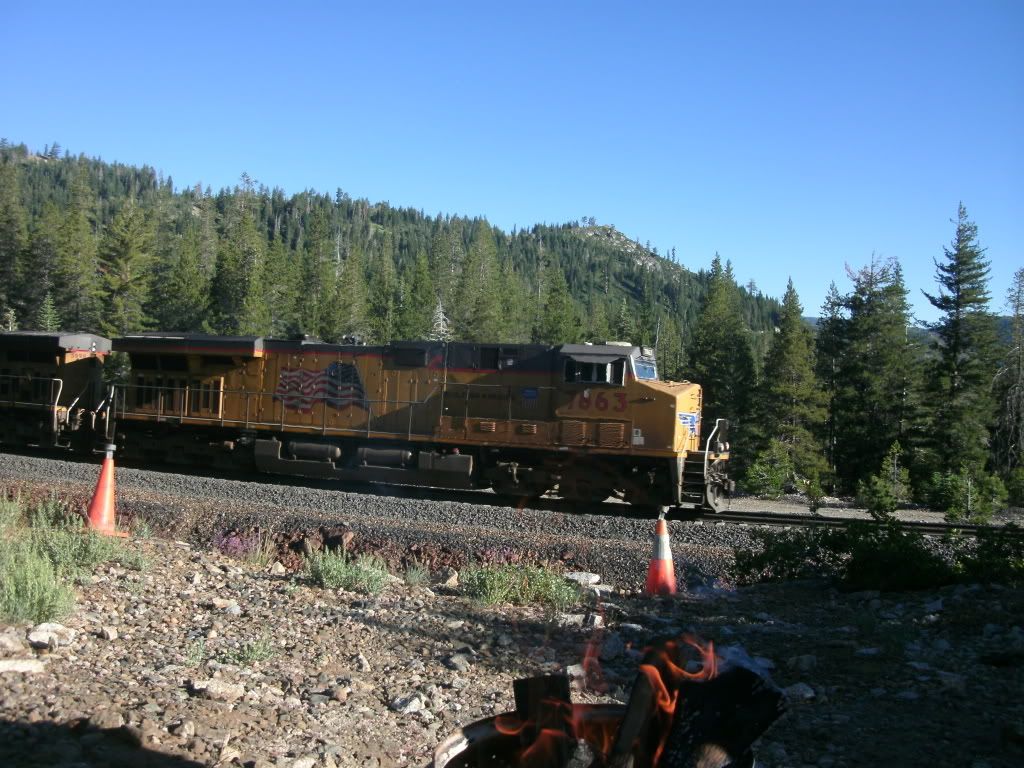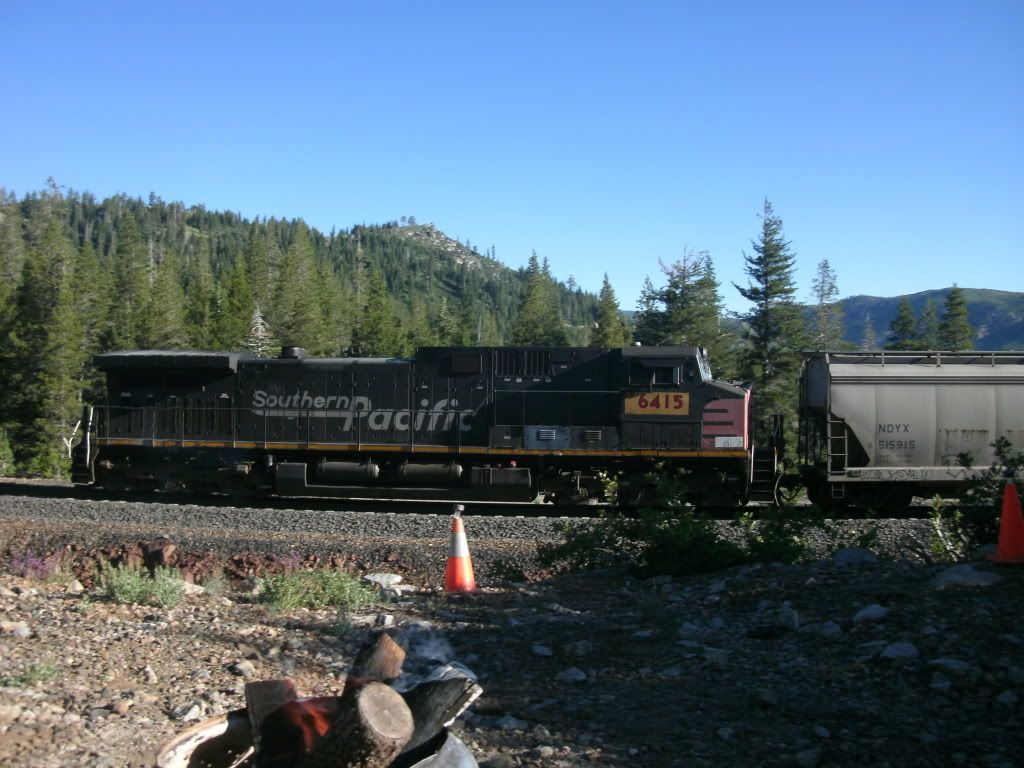 Then a hi-railer passed us.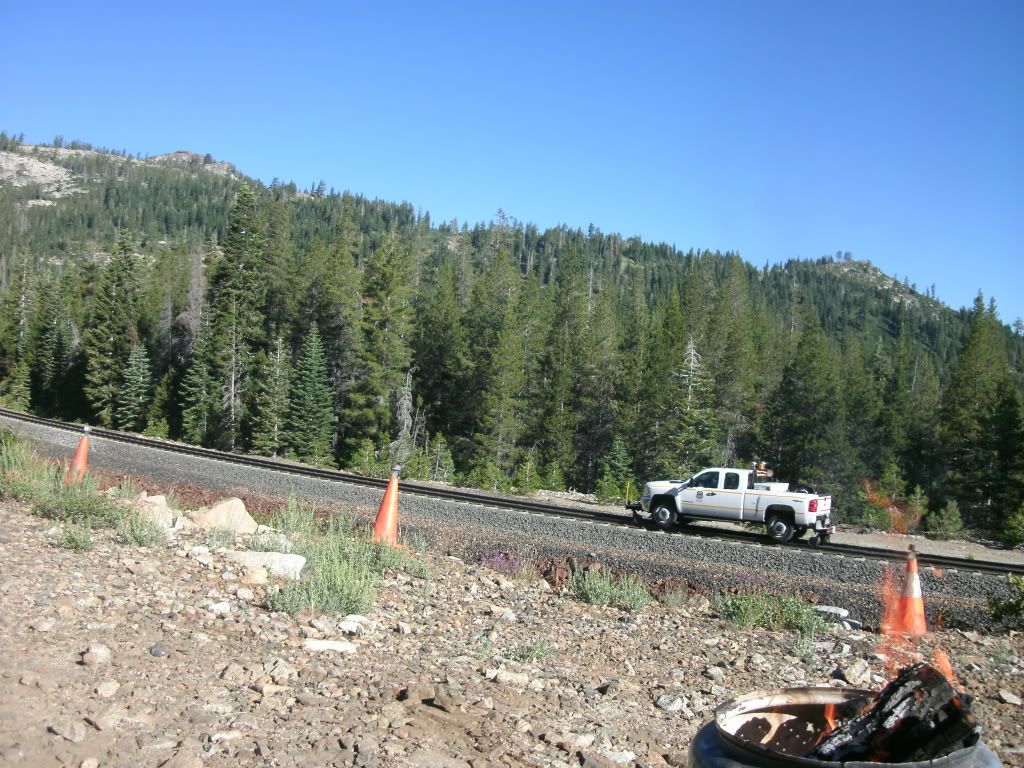 Westbound intermodal stacker led by UP 7481 (C45ACCTE) & 4630 (SD70M) trailed by 8660 (SD70ACe)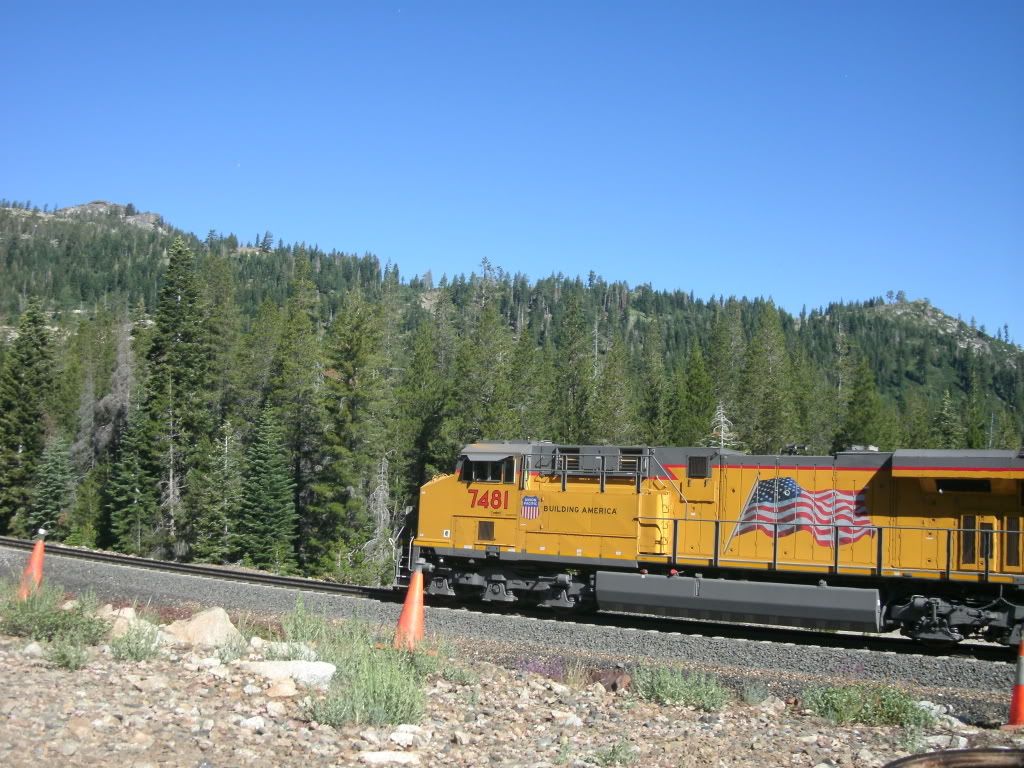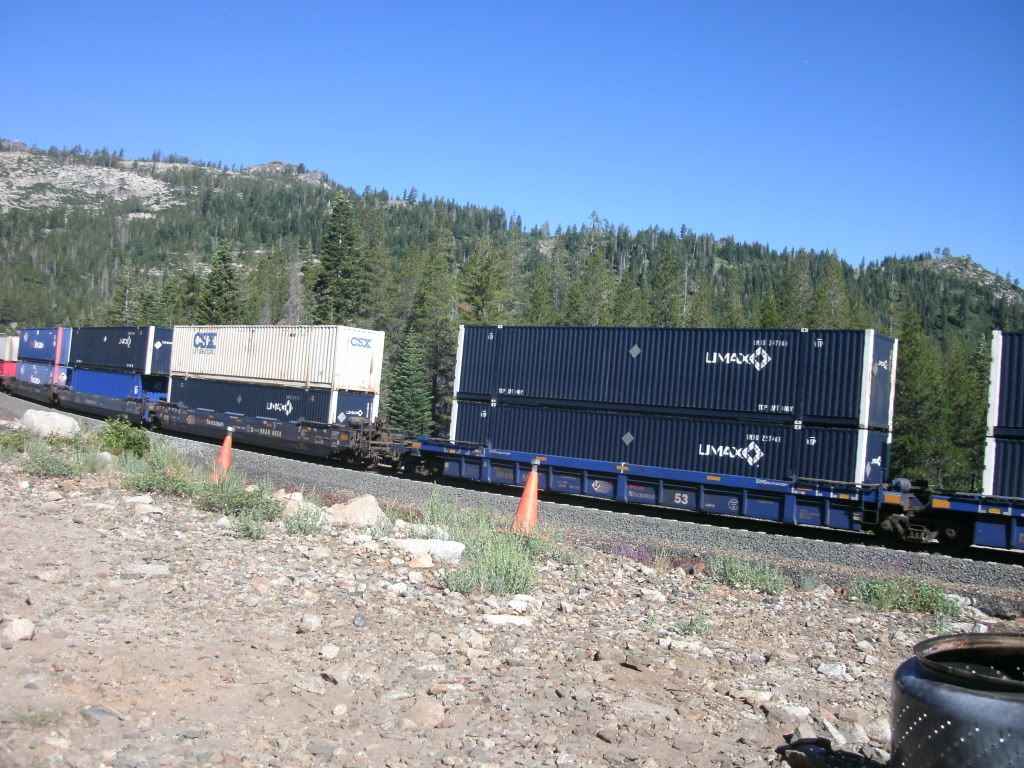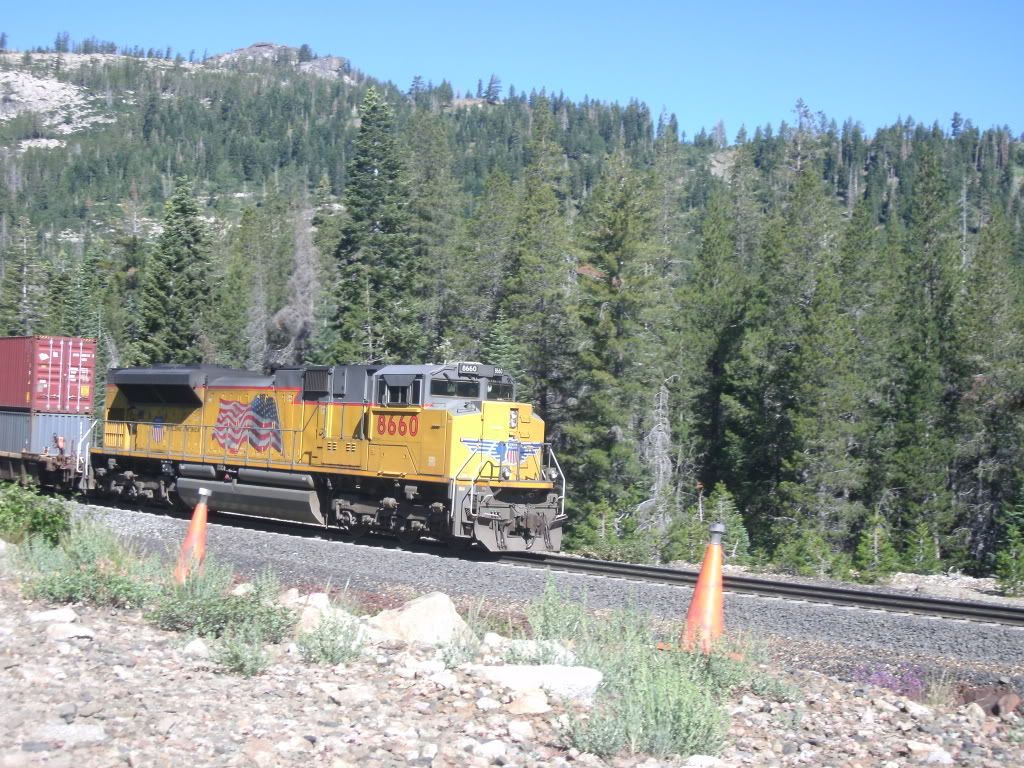 In the morning, Paul Lanyi and I wanted to go for a hike, but because he already went on without me, I went off on my own.
I ended up in the wrong place, the top of Schallenberger Ridge, and then went back to camp to catch the trains.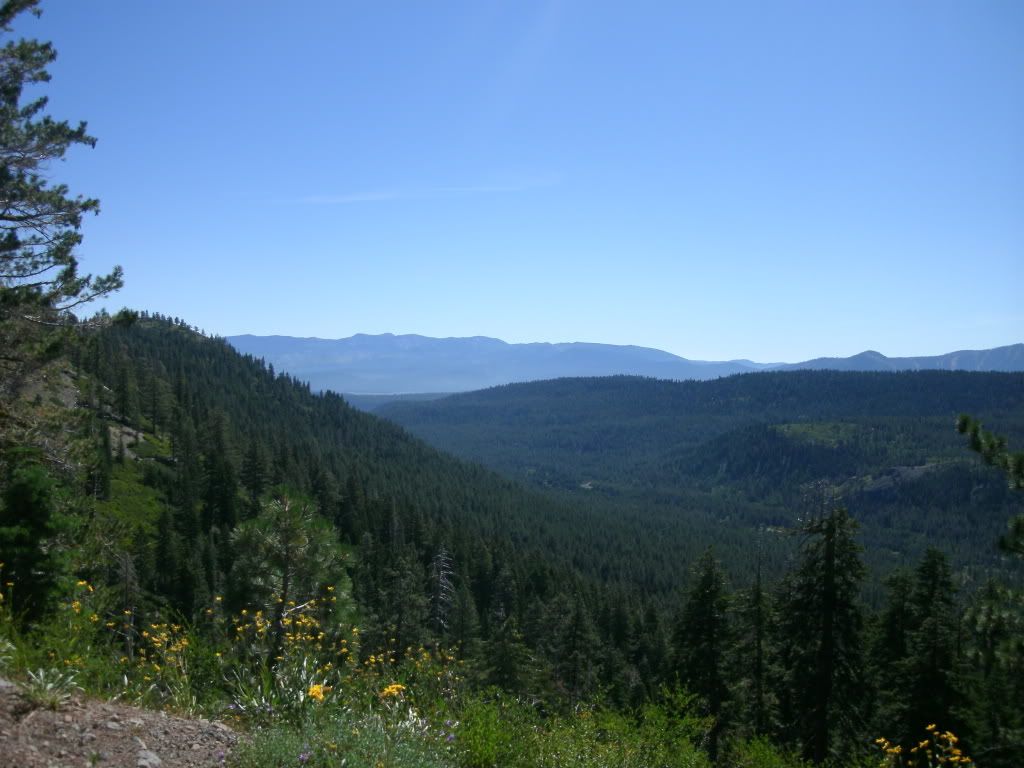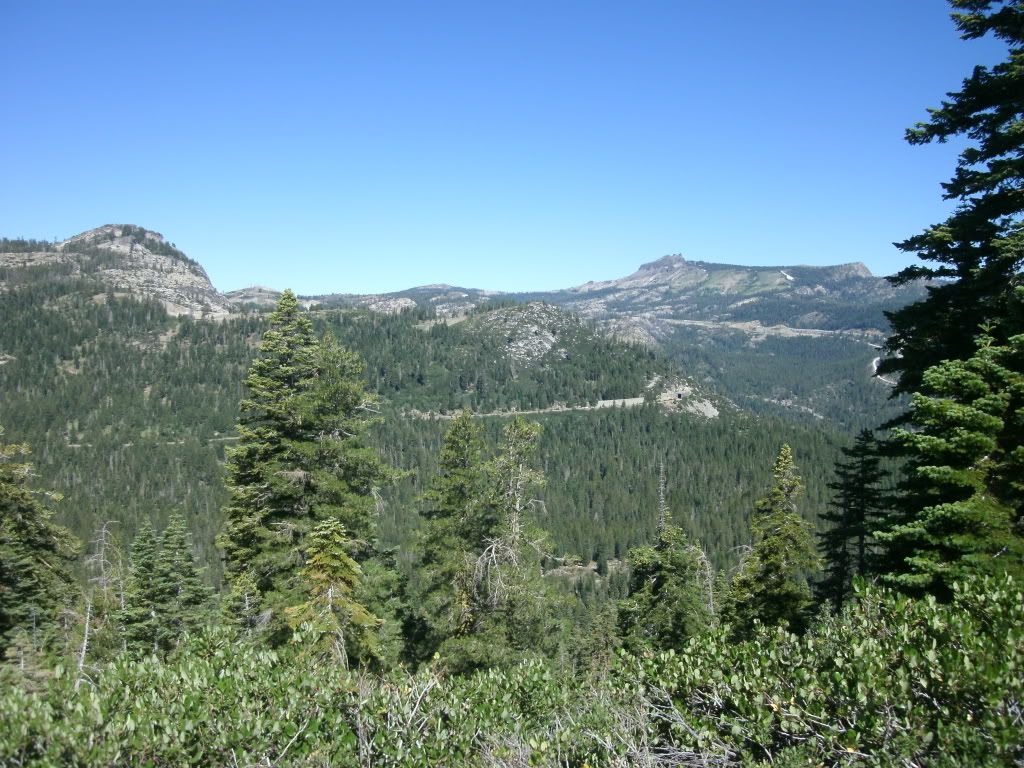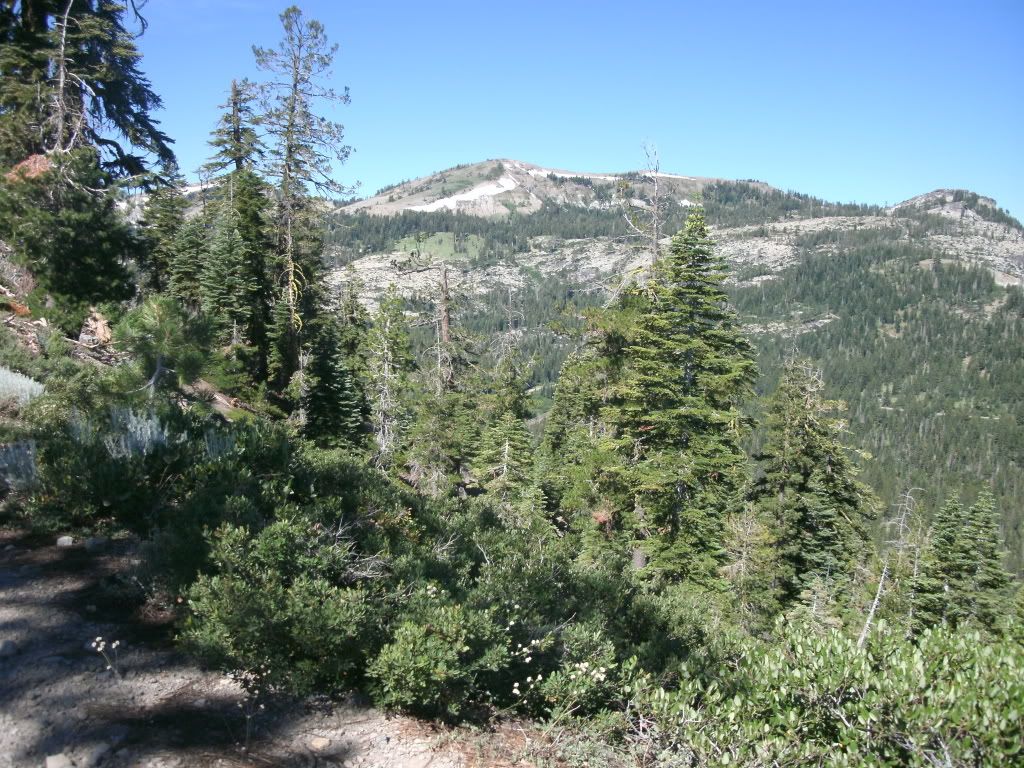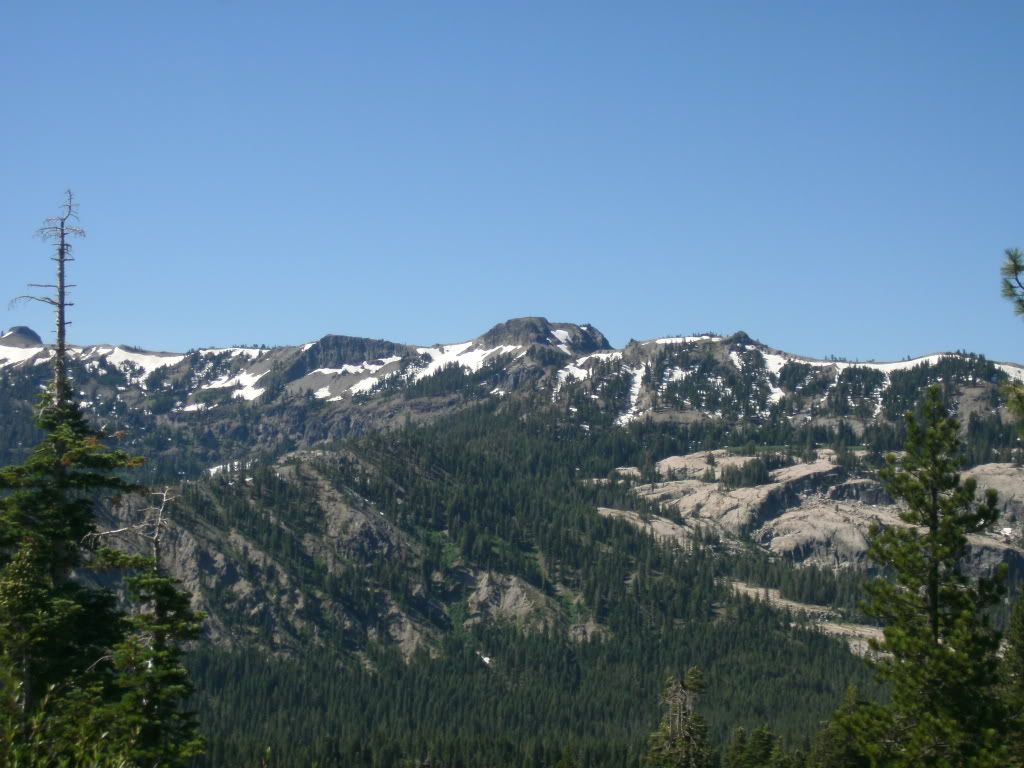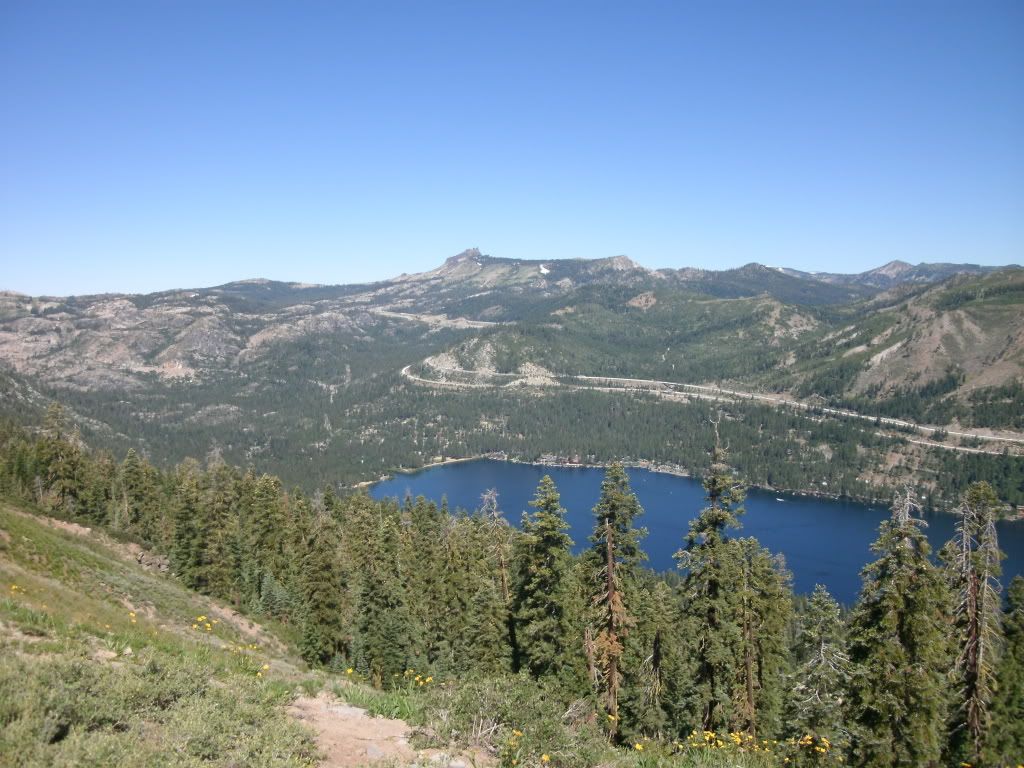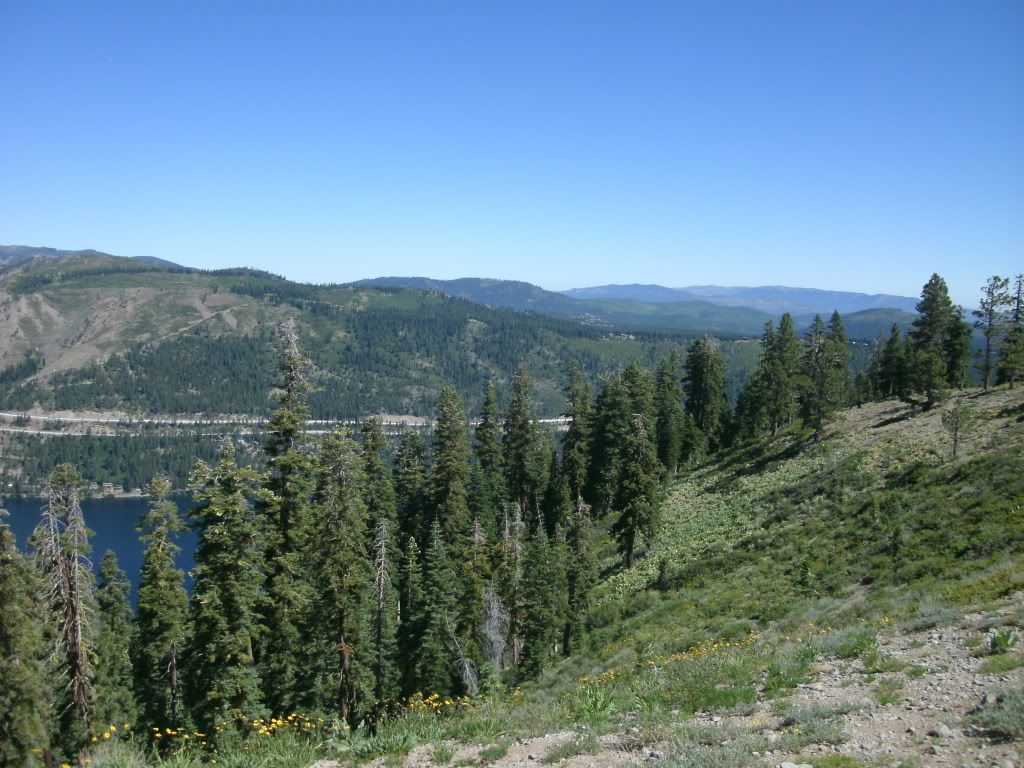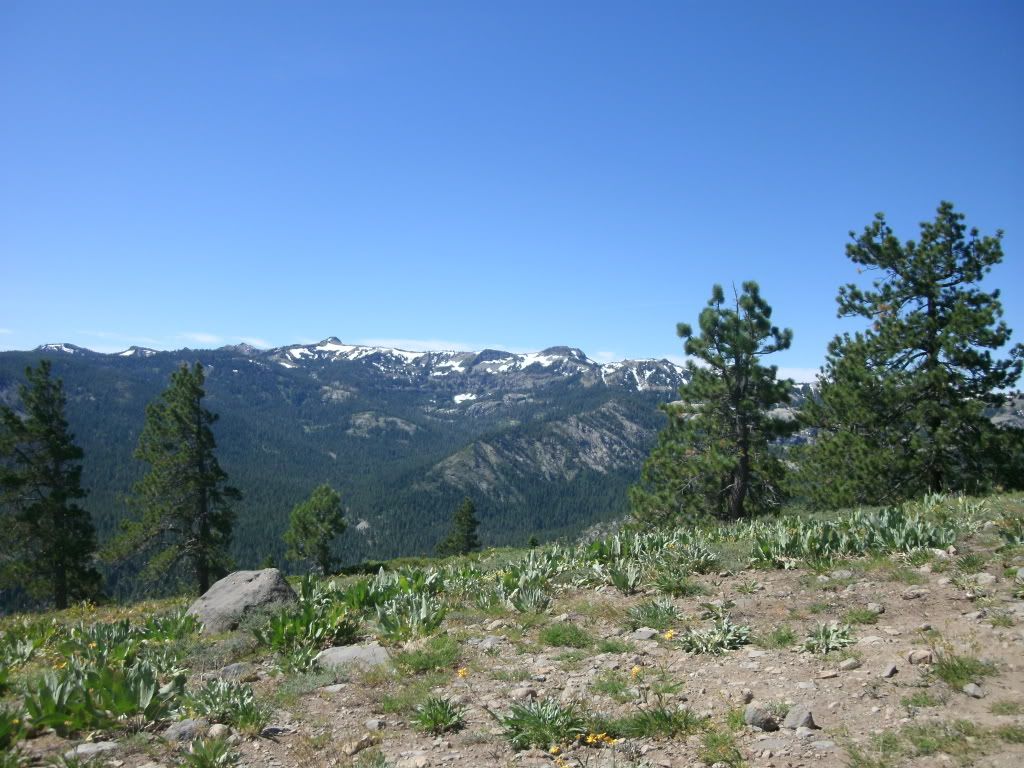 Bac at camp, I didn't have to wait long, as here came UP 4517 (SD70M), 5399 (C45CCTE), 7451 (C45CCTE) & 4727 (SD70M) leading another WB stacker, this time a Z train.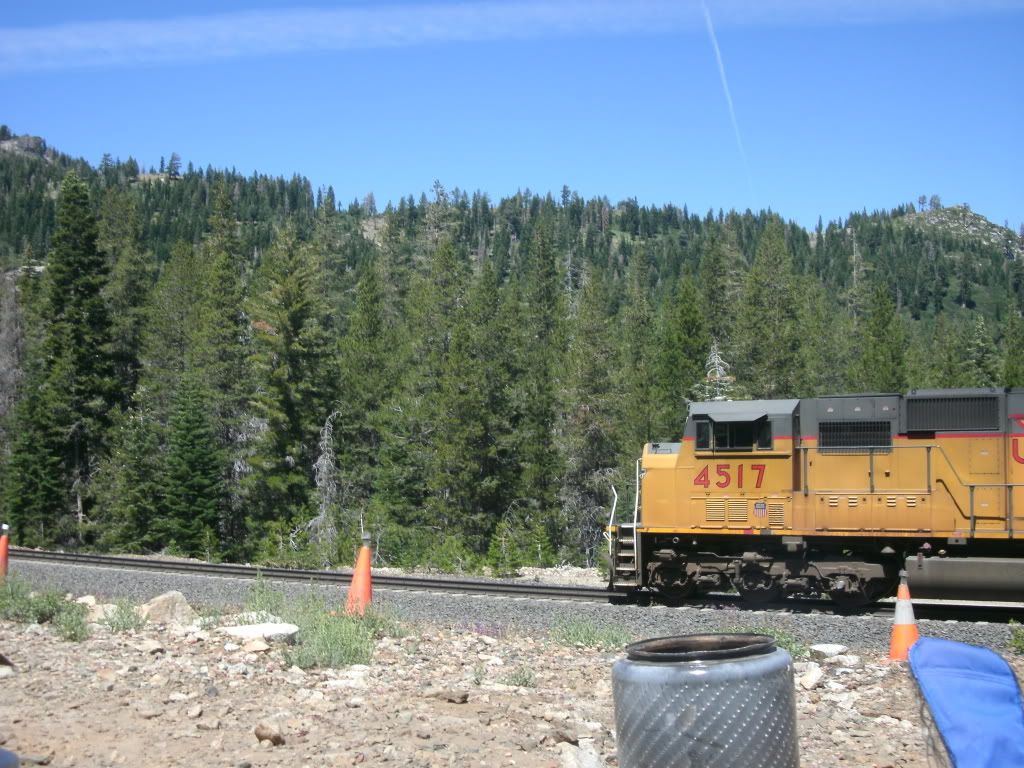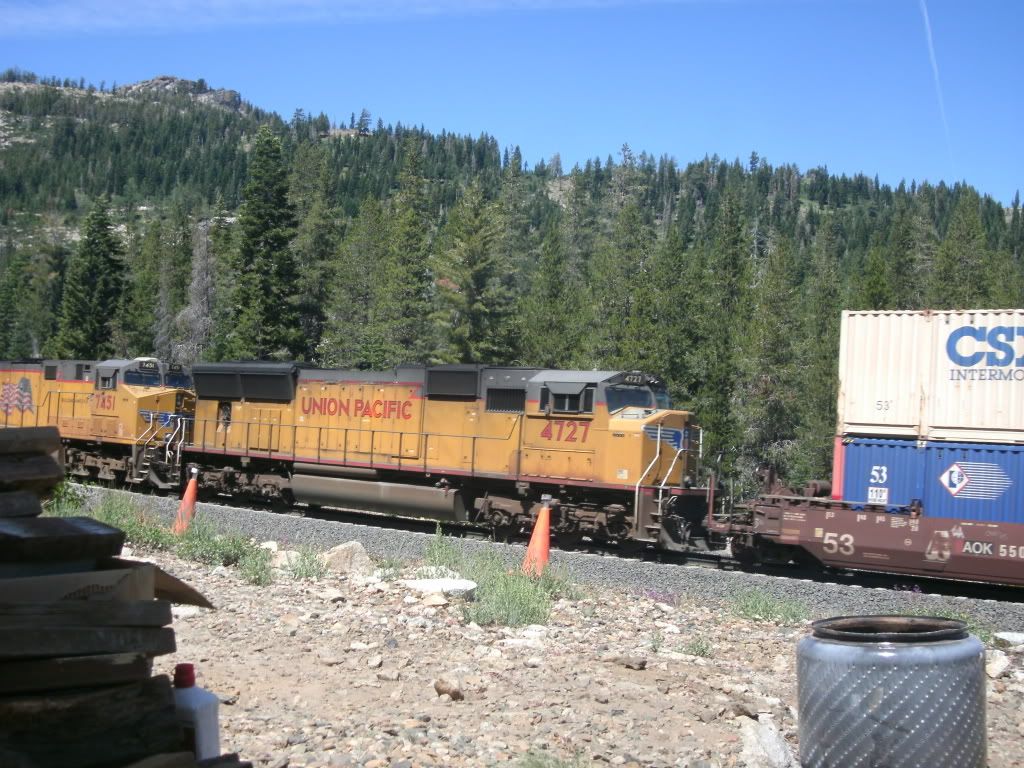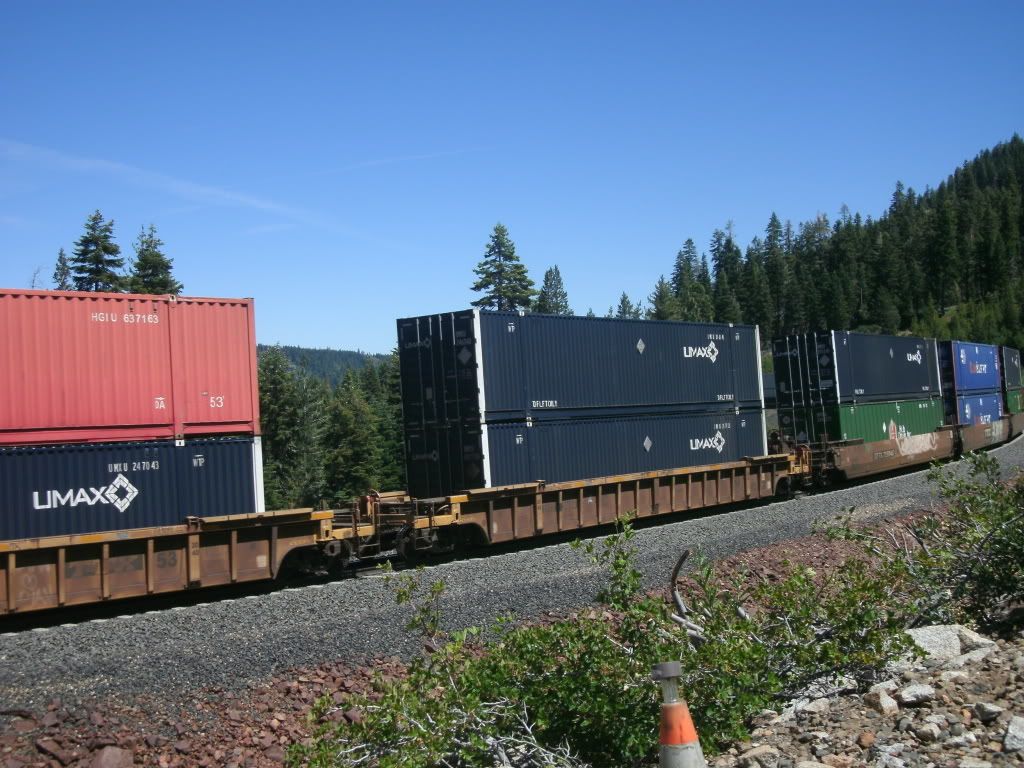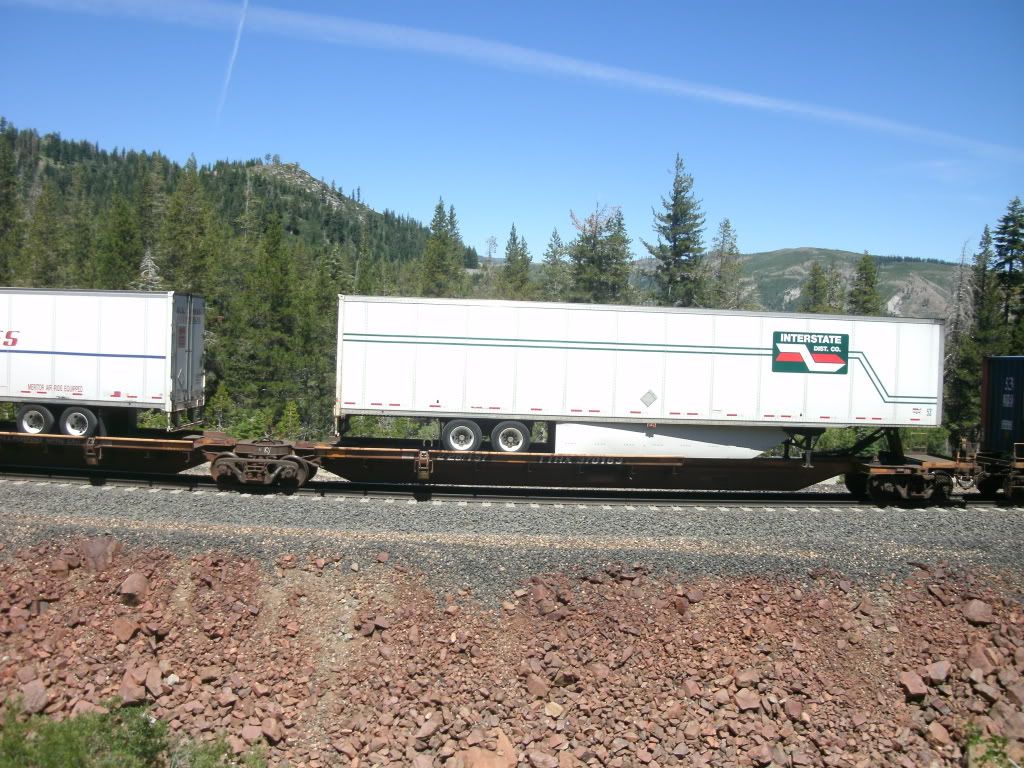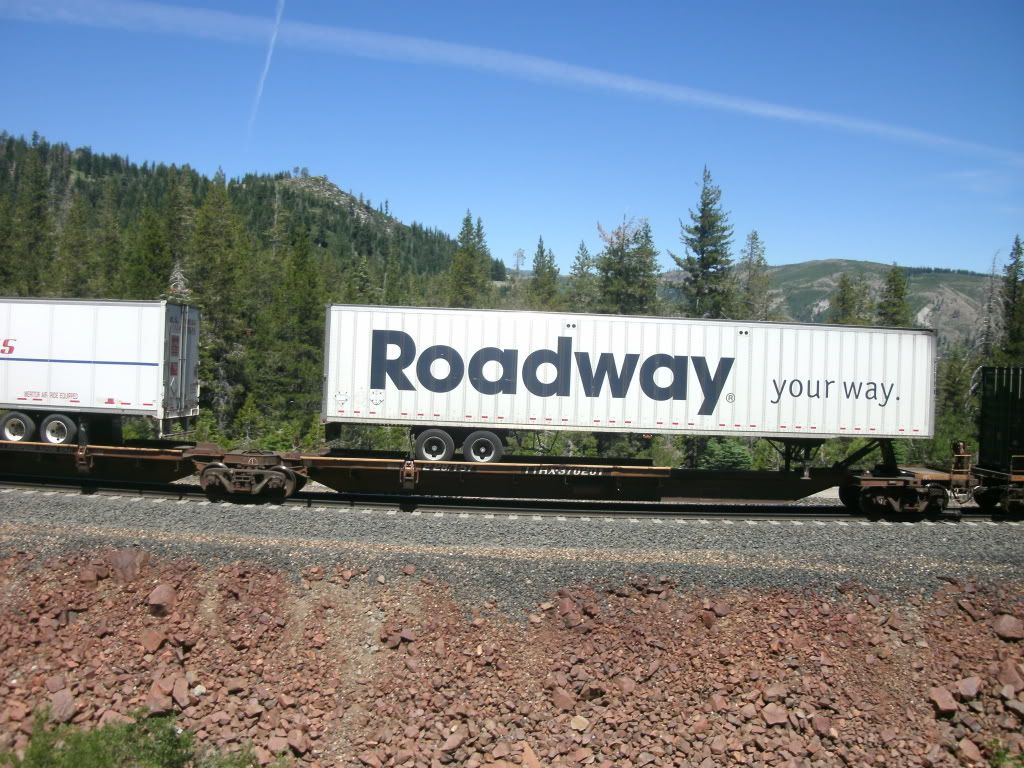 Amtrak #5 the California Zephyr passed Eder on the way to Emeryville.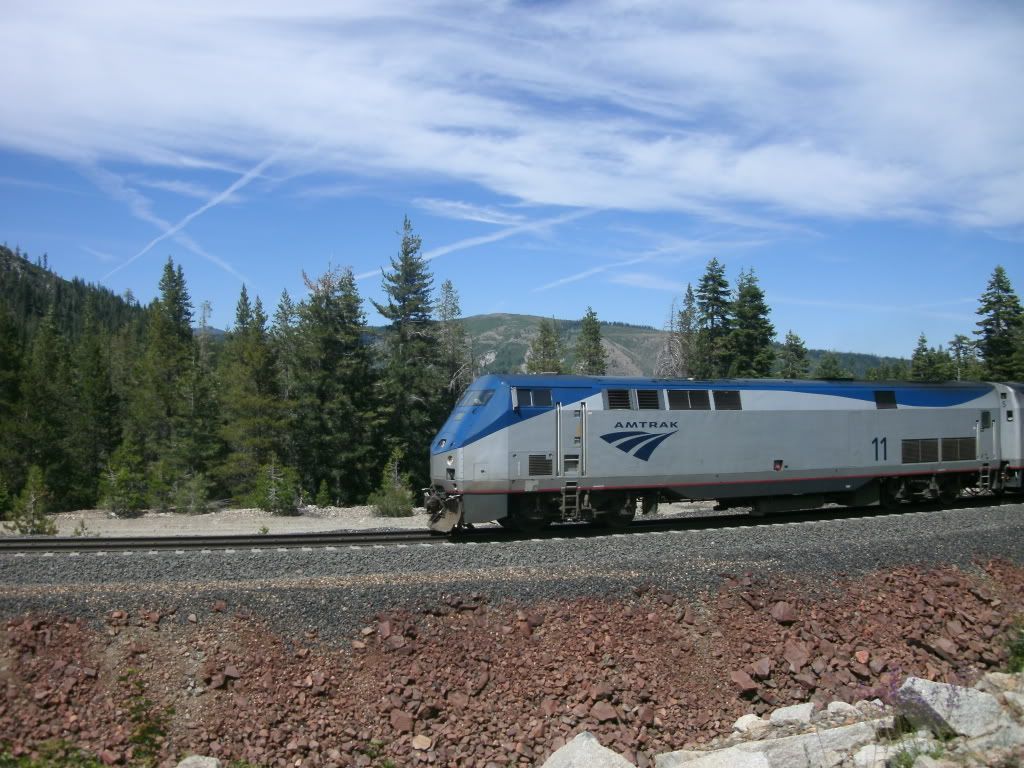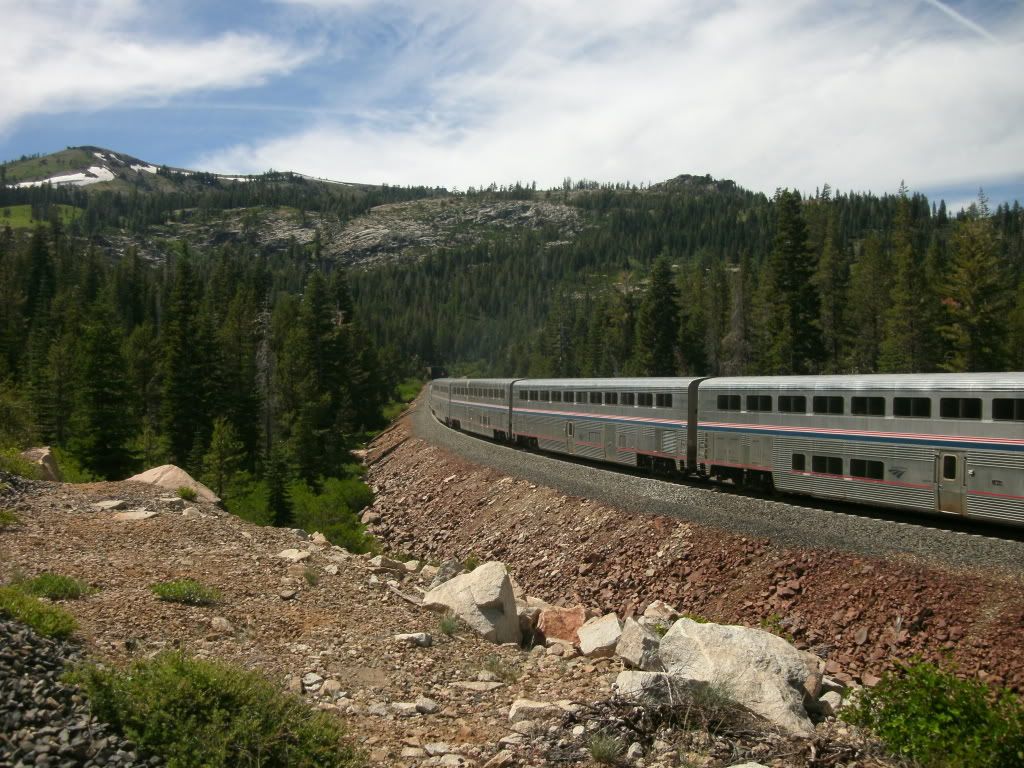 Followed by yet another intermodal headed to Oakland led by UP 8543 (SD70ACe), 4159 (SD70M) & 5266 (C45CCTE)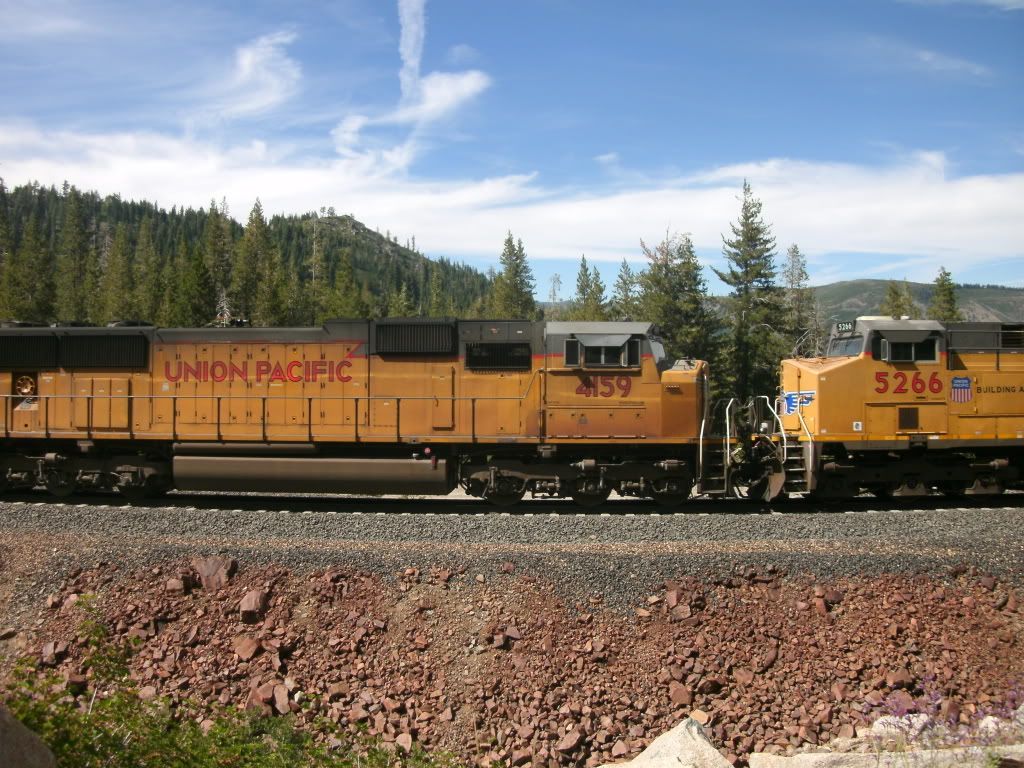 After lunch, I made a second attempt at hiking to Coldstream Canyon...it turned out Paul went a different direction...but I finally headed the right way and ended up at Stanford Flat.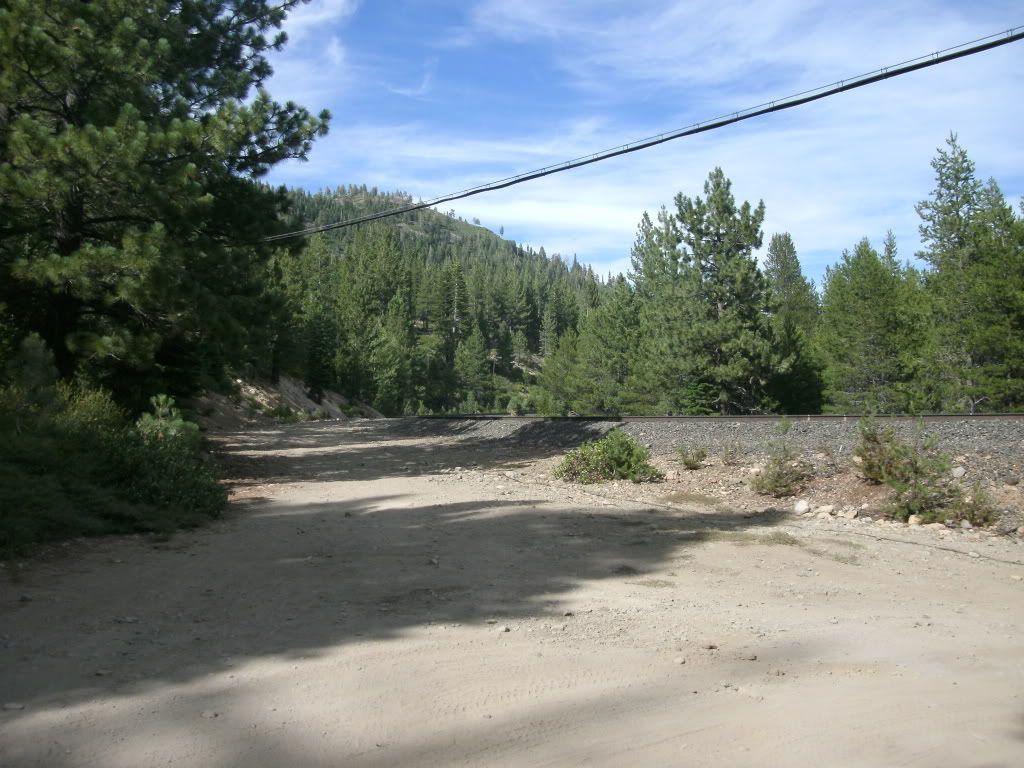 One of the few crossing boxes with the milepost still visible and not blacked out.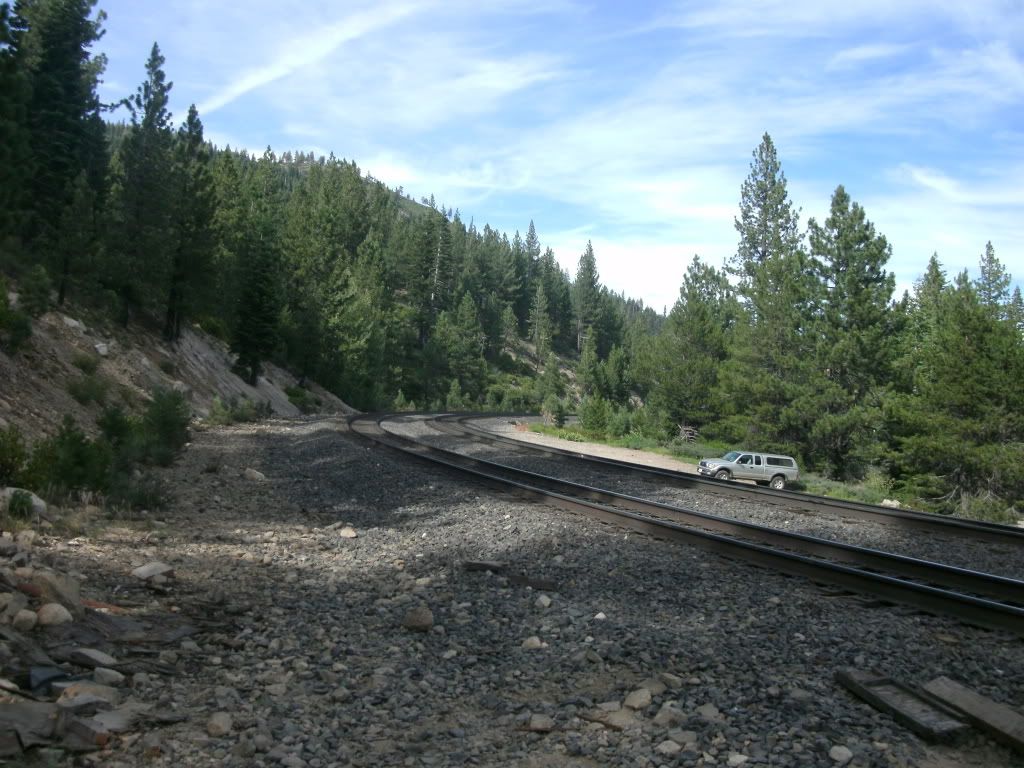 Goin' for the throat, foamers photographing foamers.
One final Intermodal showed up with UP 8498 (SD70ACe), 4559 (SD70M) & 5272 (C45CCTE) trailed by 5341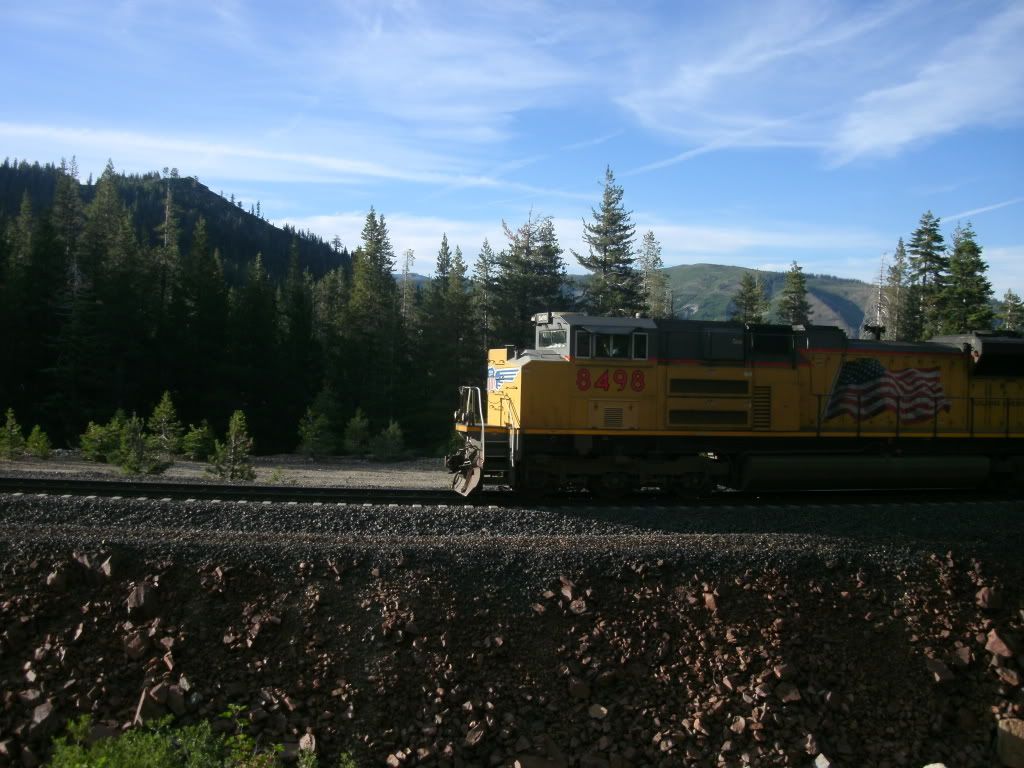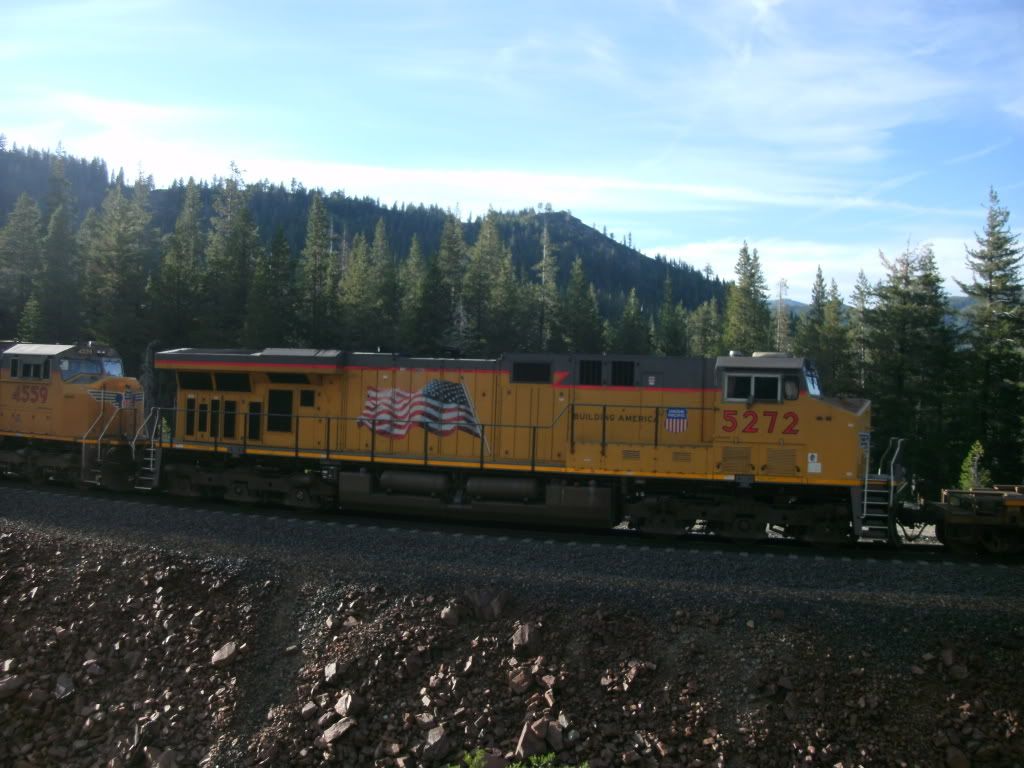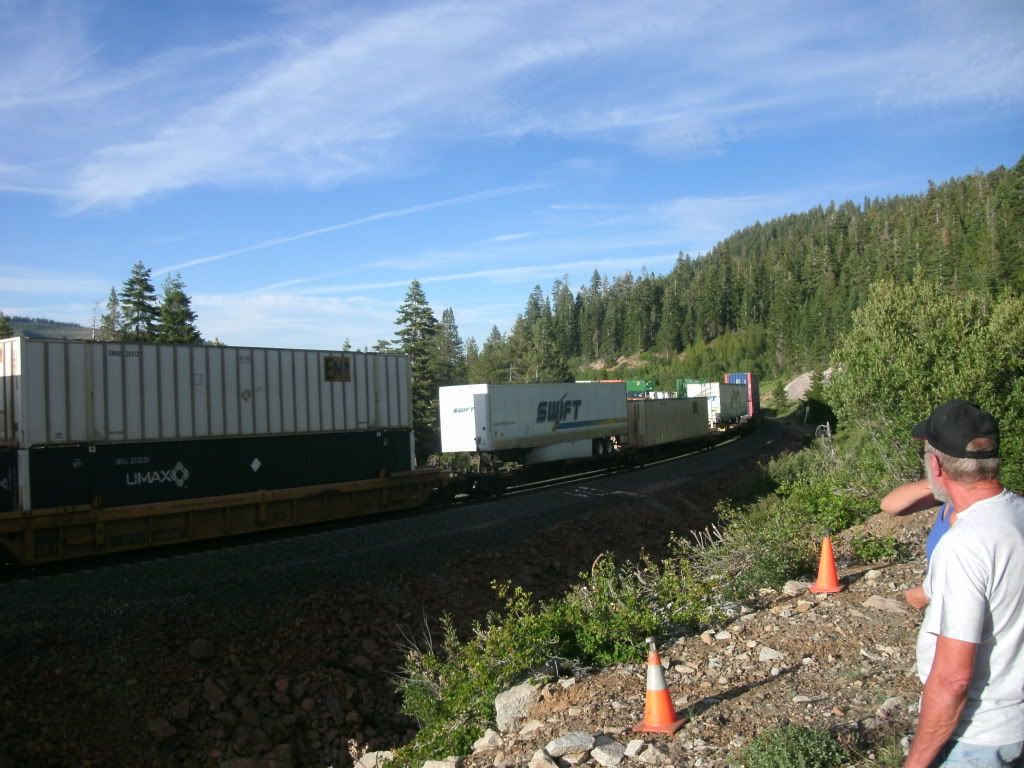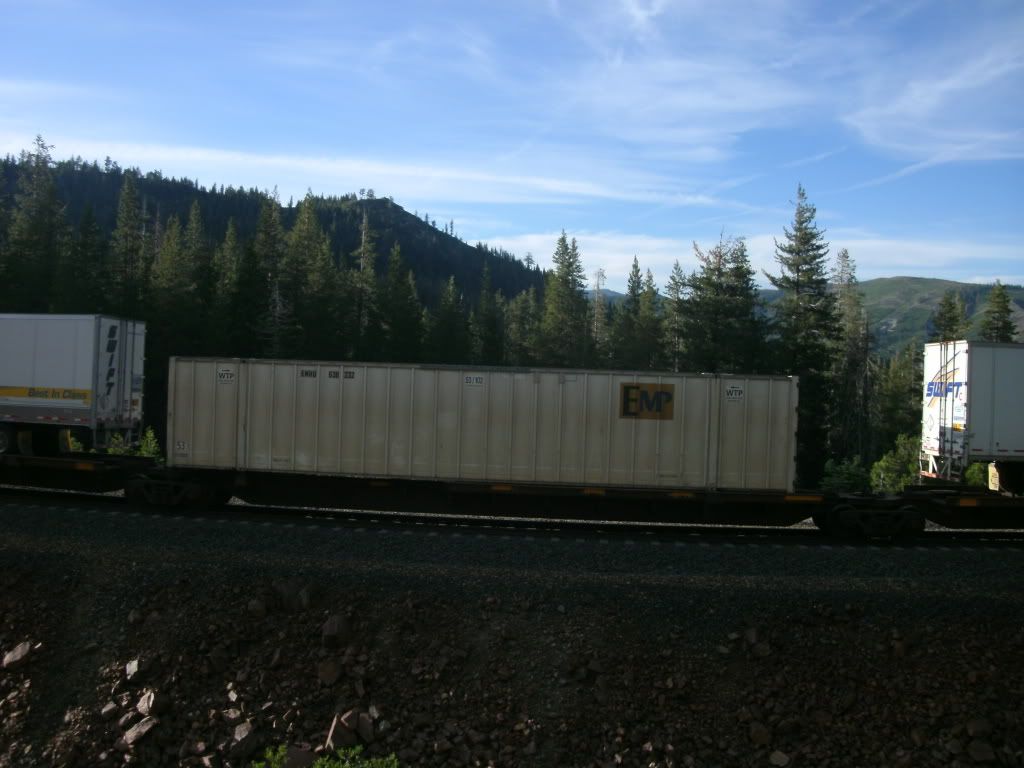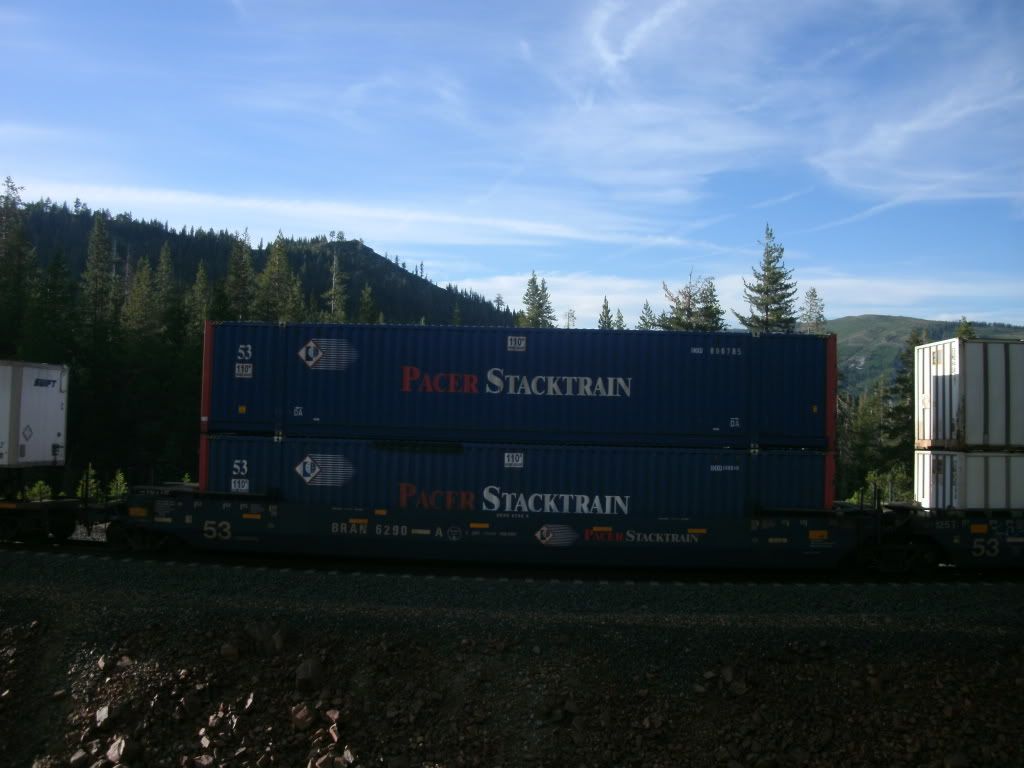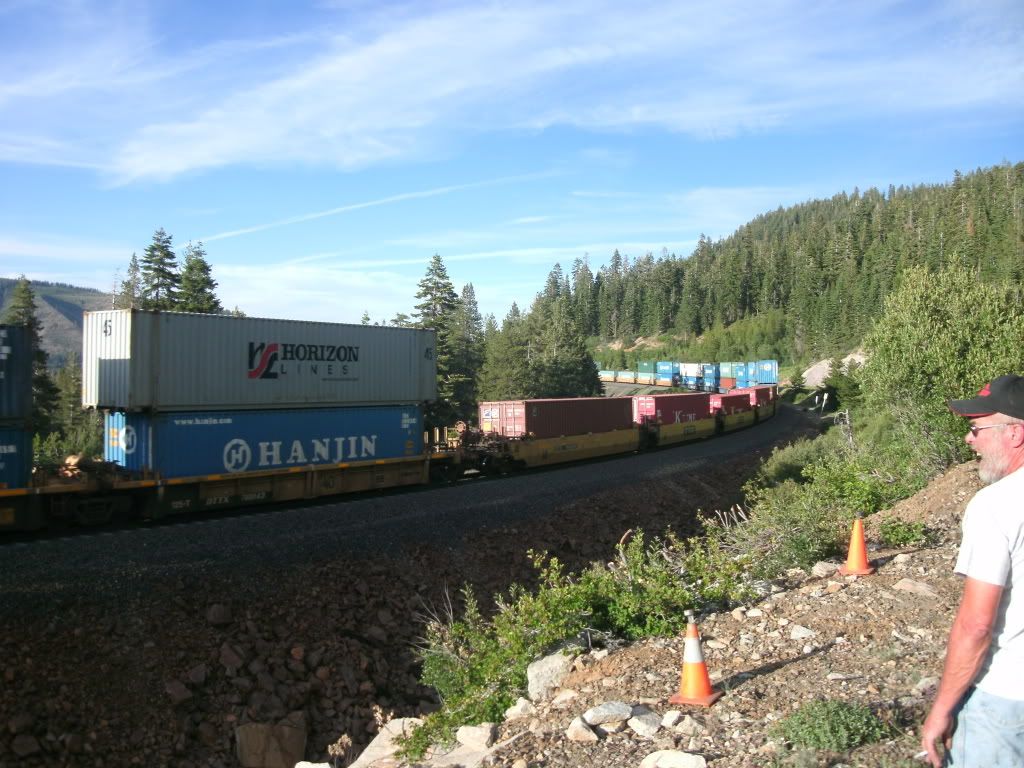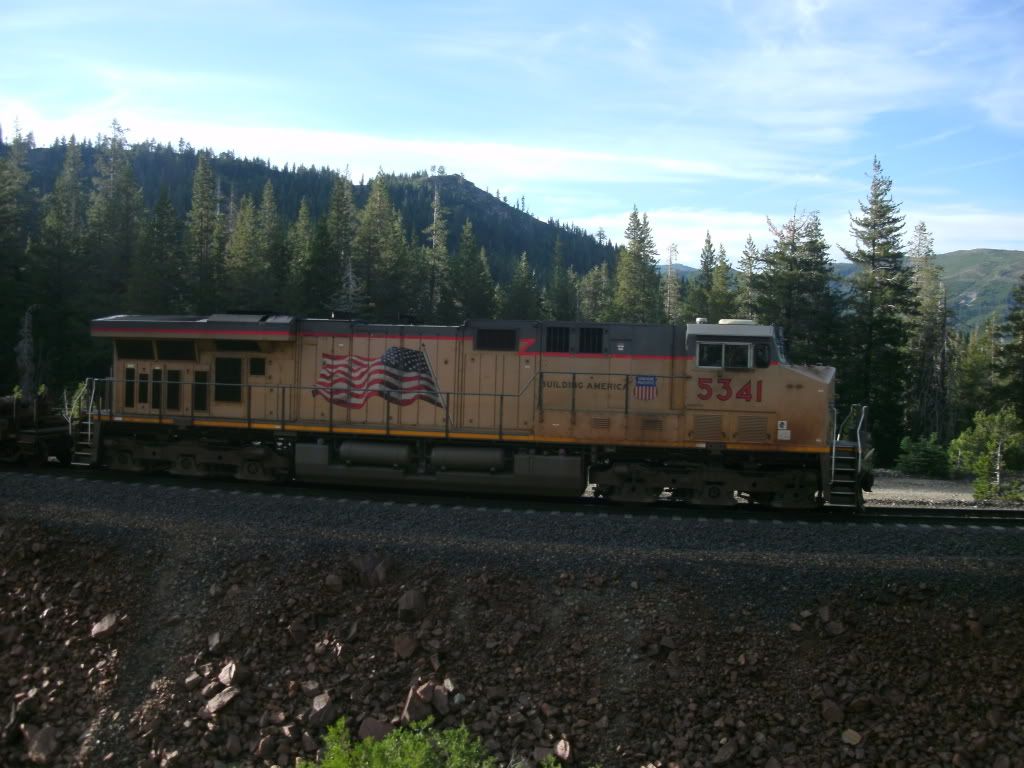 And the last train of daylight comes around the bend into Tunnel 41 with UP 5552 (C45CCTE) & 8552 (SD70ACe)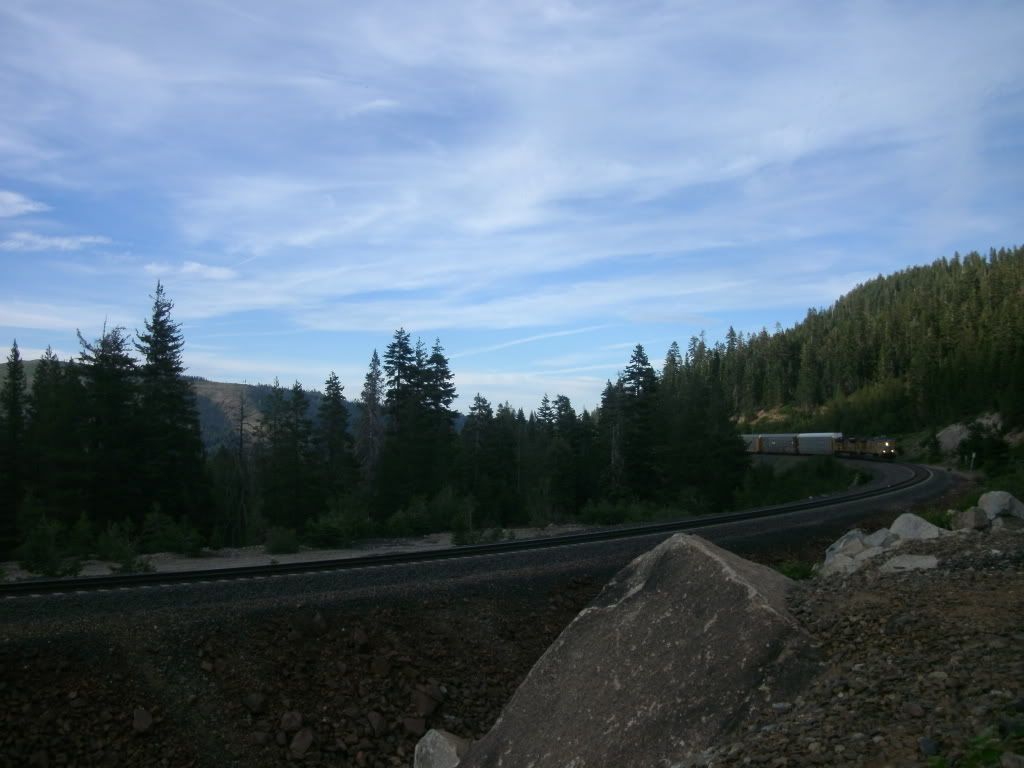 Foamer Steve Cope breaks down his gear.