West Coast Rails
Railfanning on the Left Coast of America.
---
About the Author
Links
Railfanning
---
Railfanning North America

---
---

On Thursday, August 11th, 2011, Eugene Brichacek picked me up at my house to camp out at Eder, 116 miles east of Davis, California. We got there around 13:00 in the afternoon, and while we expected a few folks to be there, we were a bit dismayed to find we were the first, (which after watching the day's first Z train) proved to be a little agonizing. In this frst set, we have UP 4552, 4185, 7464, 4075 pulling the ZNPOA to Oakland, CA from North Platte, NE. Mount Judah, named after the late Theodore D. Judah, Engineer of the Central Pacific Railroad, is right behind 7464.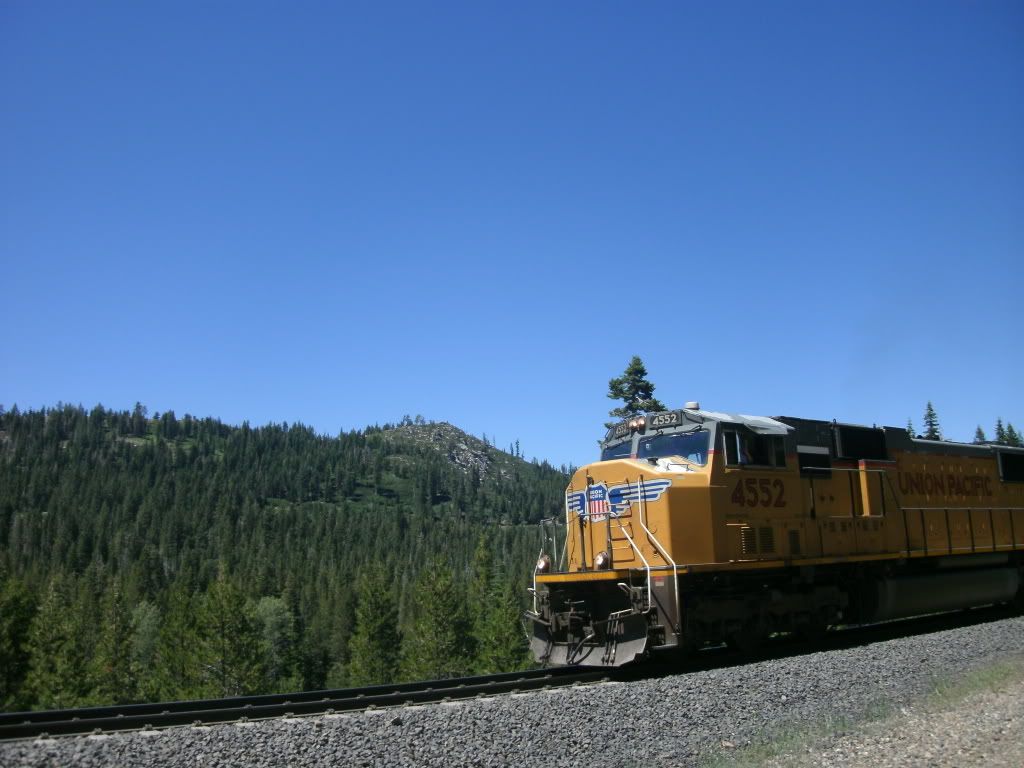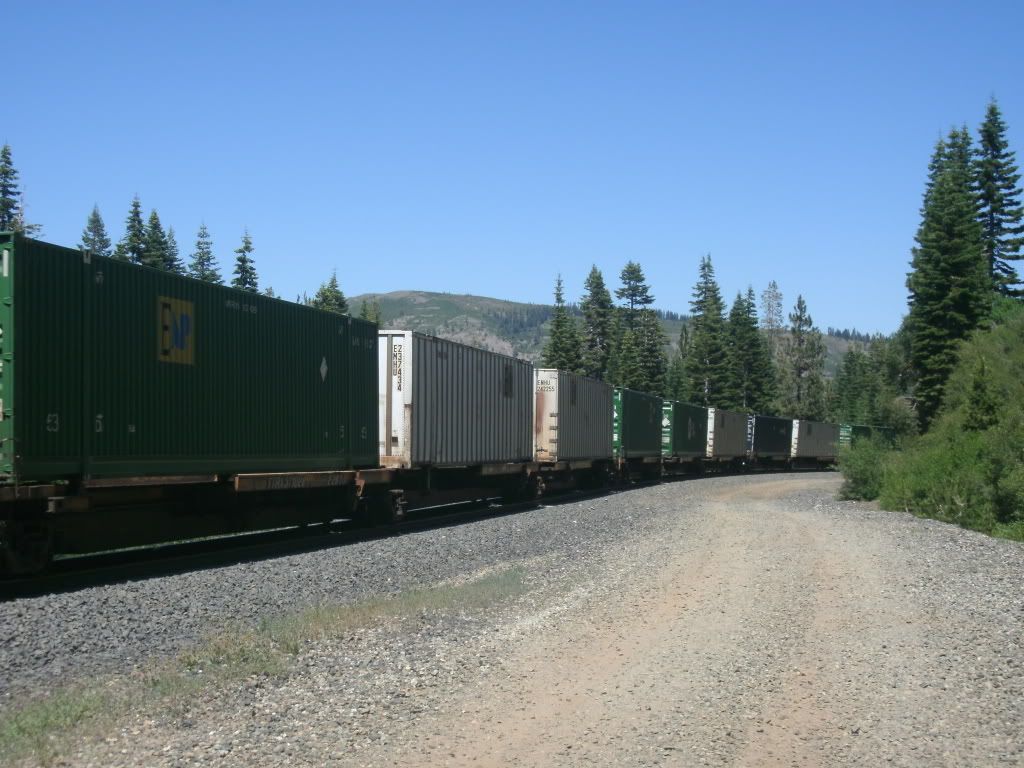 Mount Judah over Eder.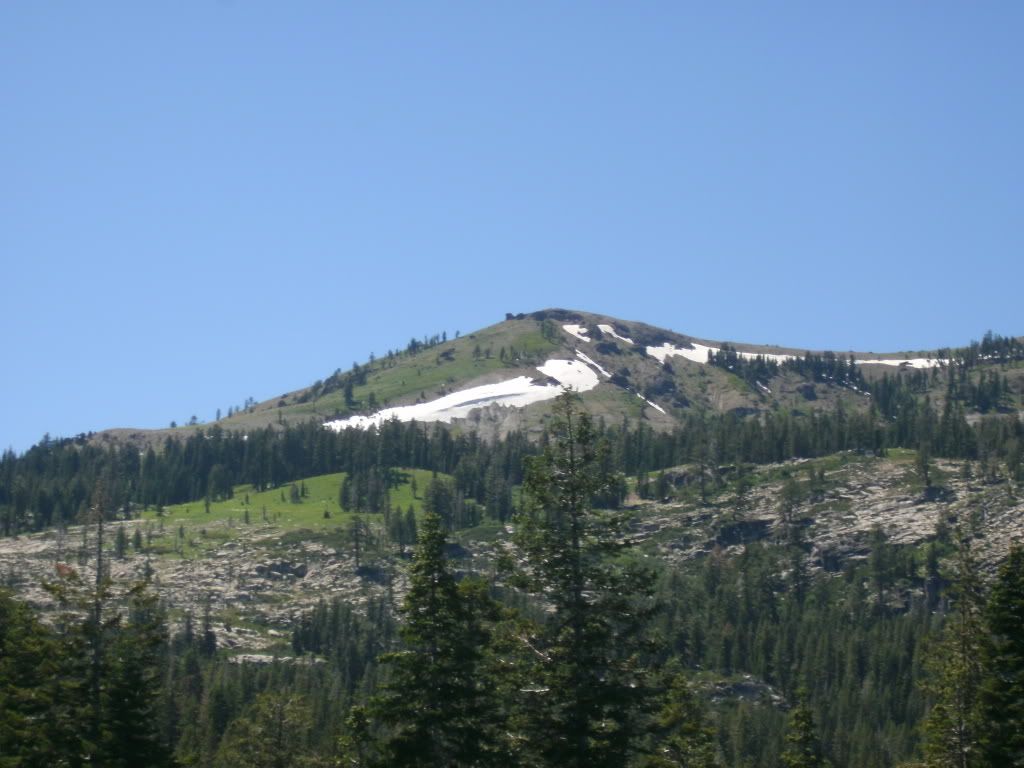 In this next set, Amtrak's California Zephyr #6 heads over Donner Pass with AMTK 199 and 123...and private car Virginia City with Calrailfans members Roger Skinner and his wife.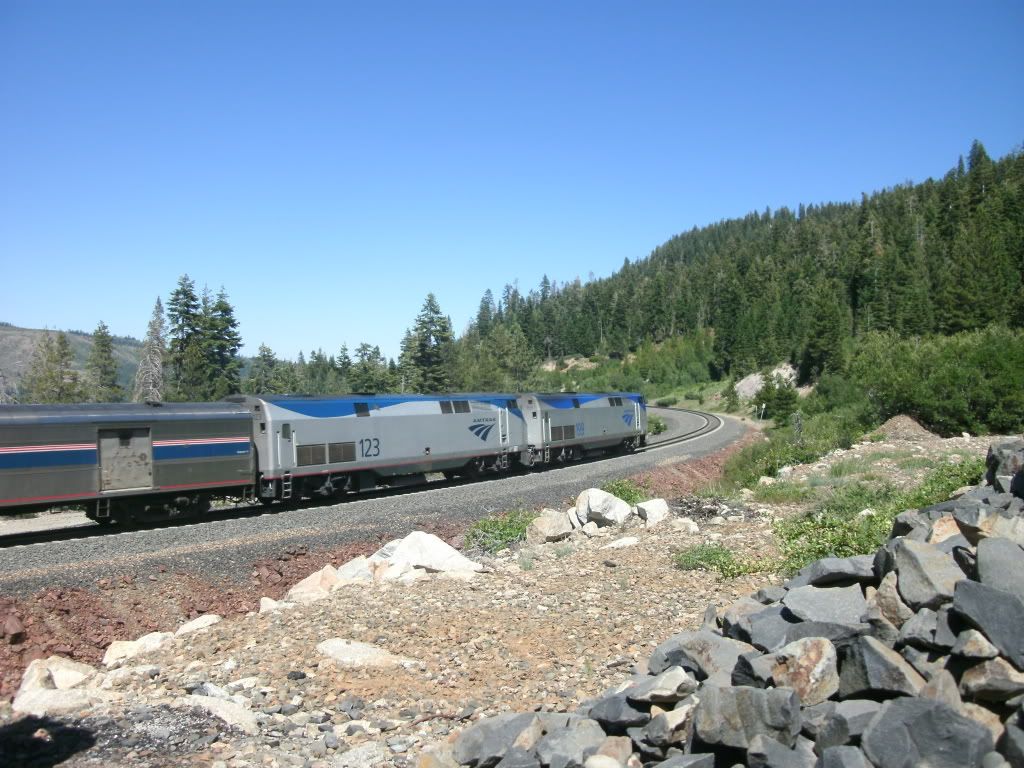 This next set shows what type of power is often used on Donner Pass, ranging from SD70ACe's to SD70M's, to the newer GEVO (UP designated them C45ACCTE's).
Here, UP 8546, 4694,5268, 5252, 5287, 8515, and 4339 pull and push the first MRORV west to Roseville, CA from Roper, UT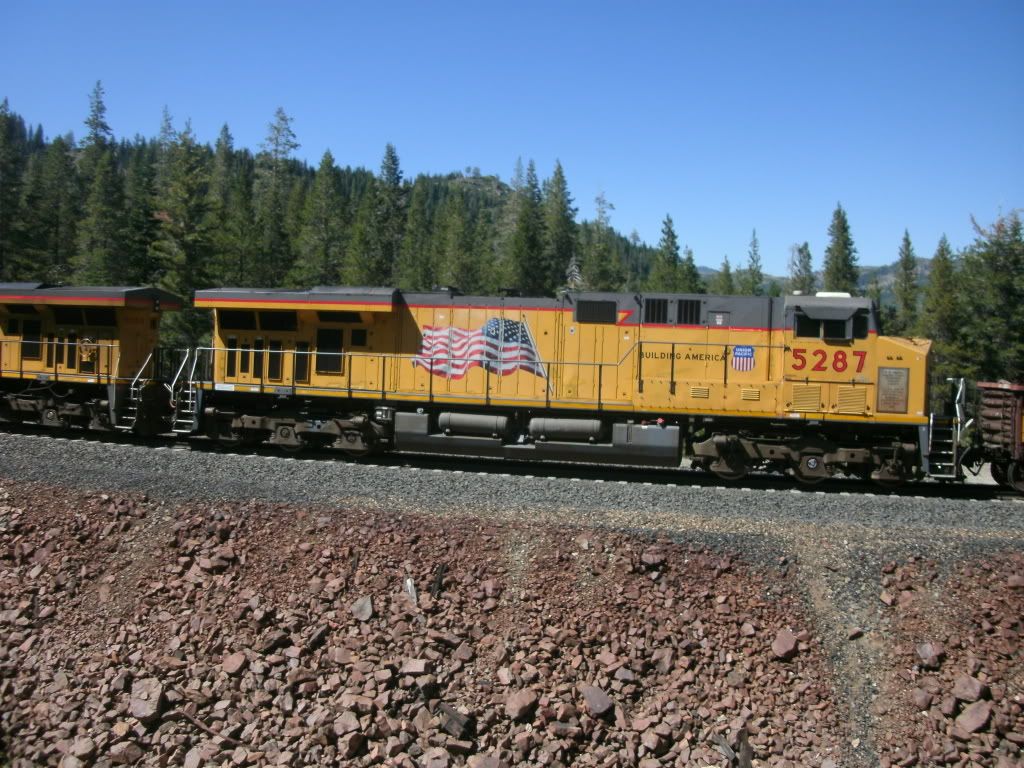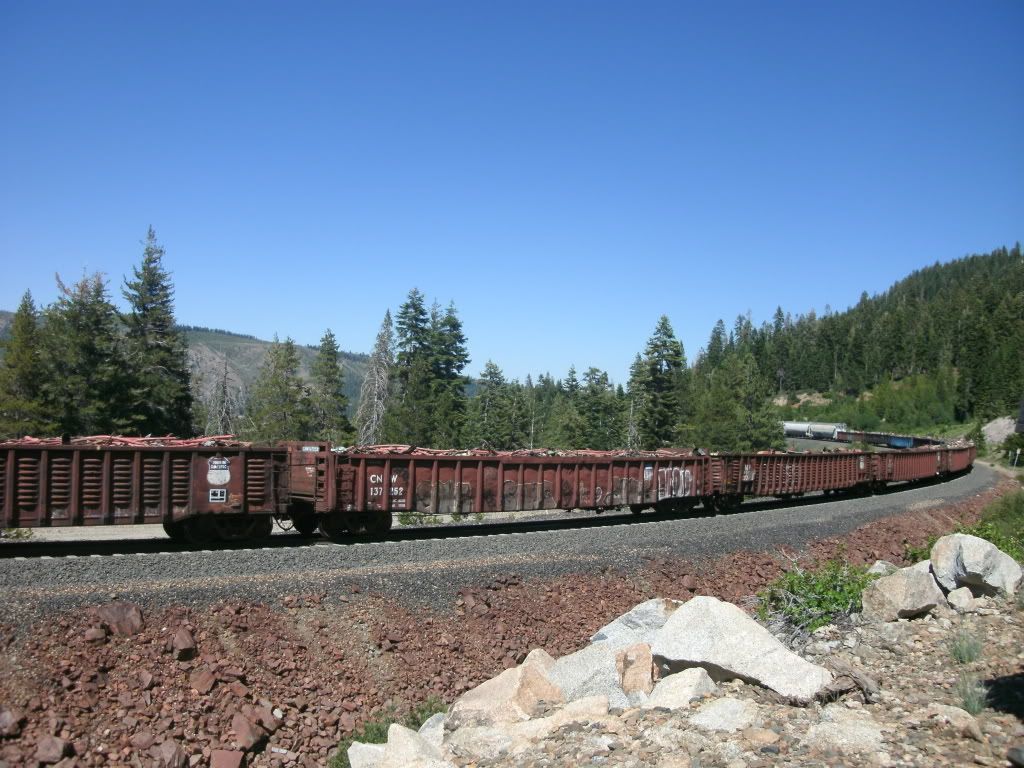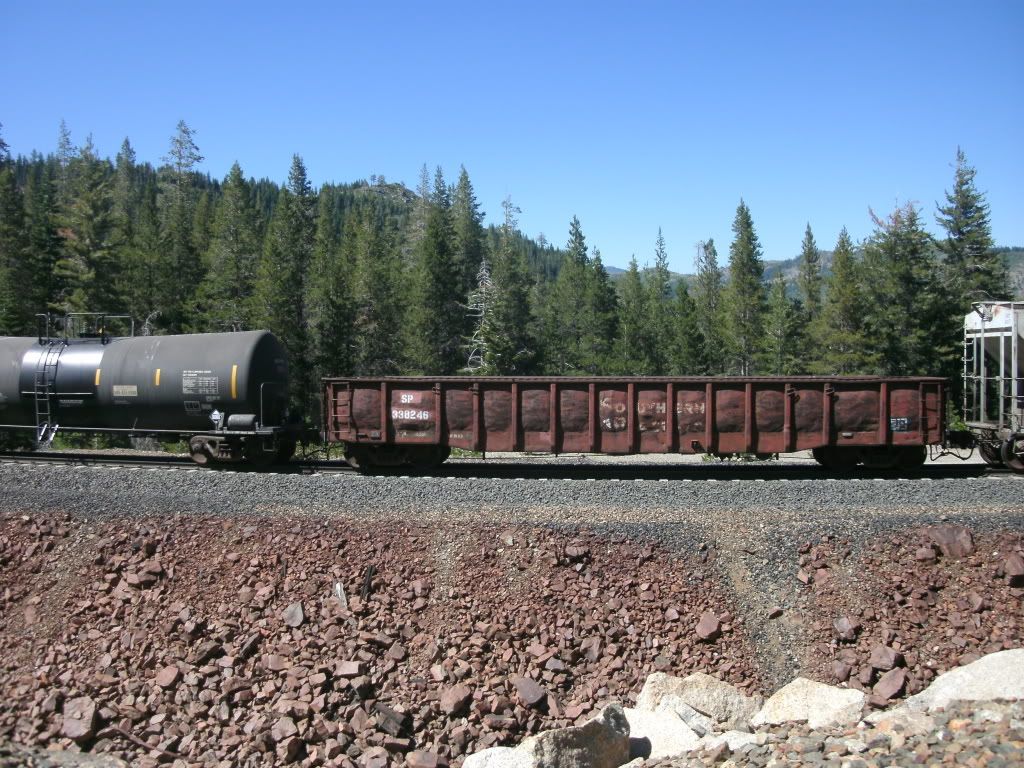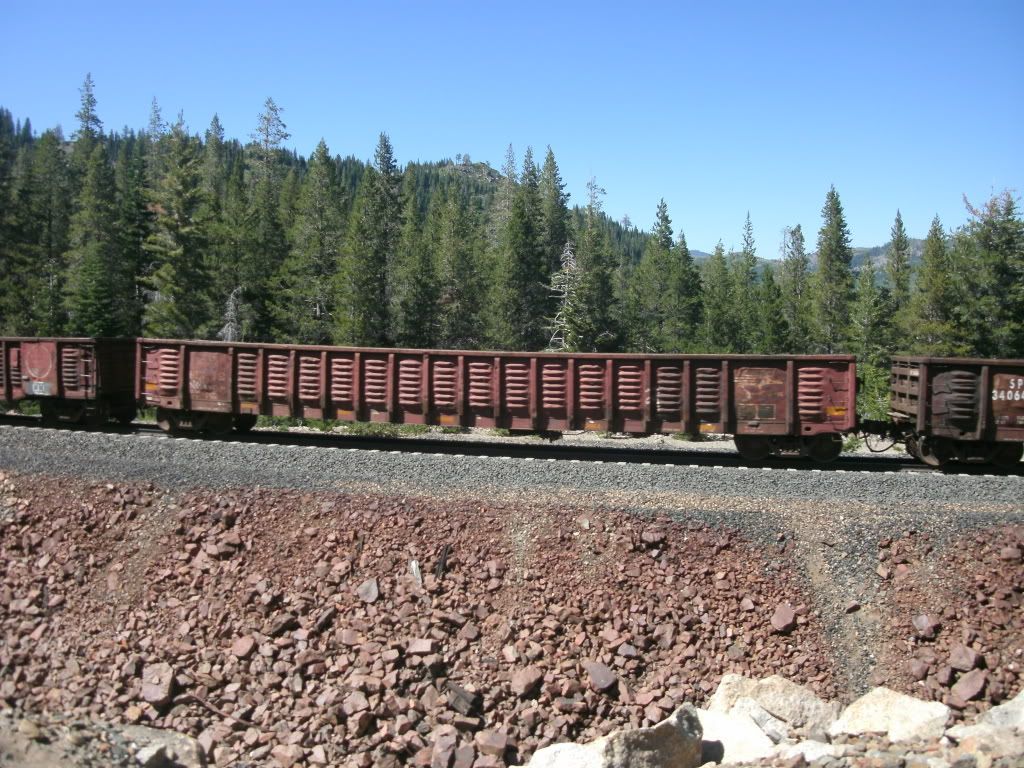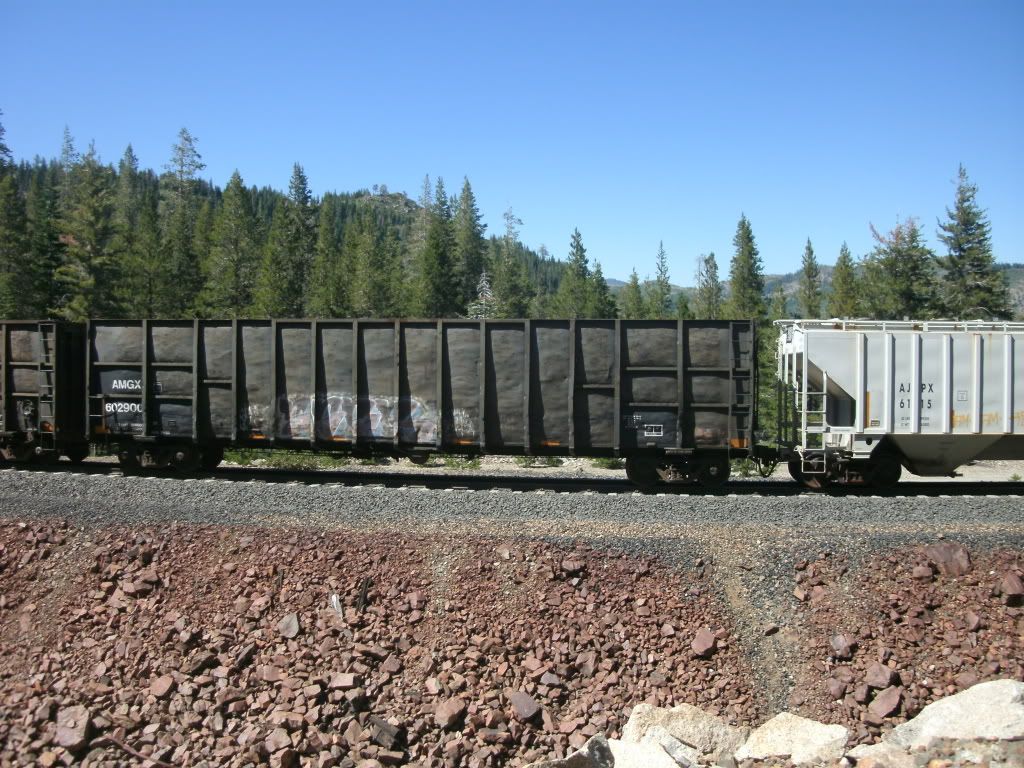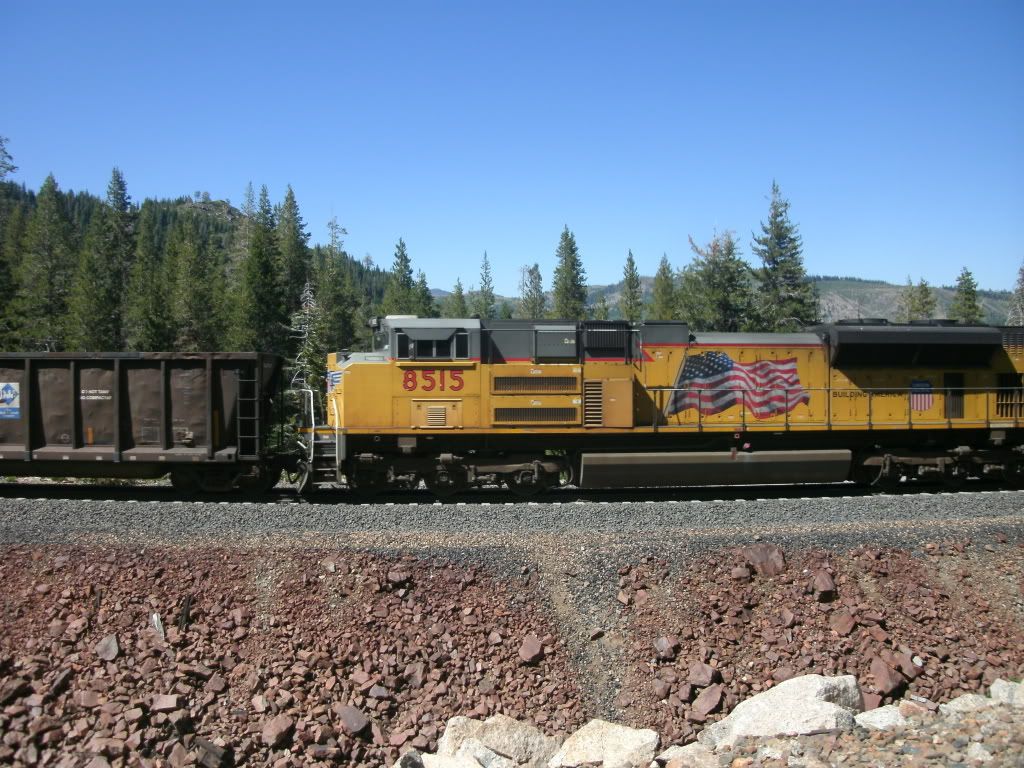 Next, UP 7413, 8210, 8424 and 5250 pull/push the MRORV's counterpart, MRVRO to Roper, UT.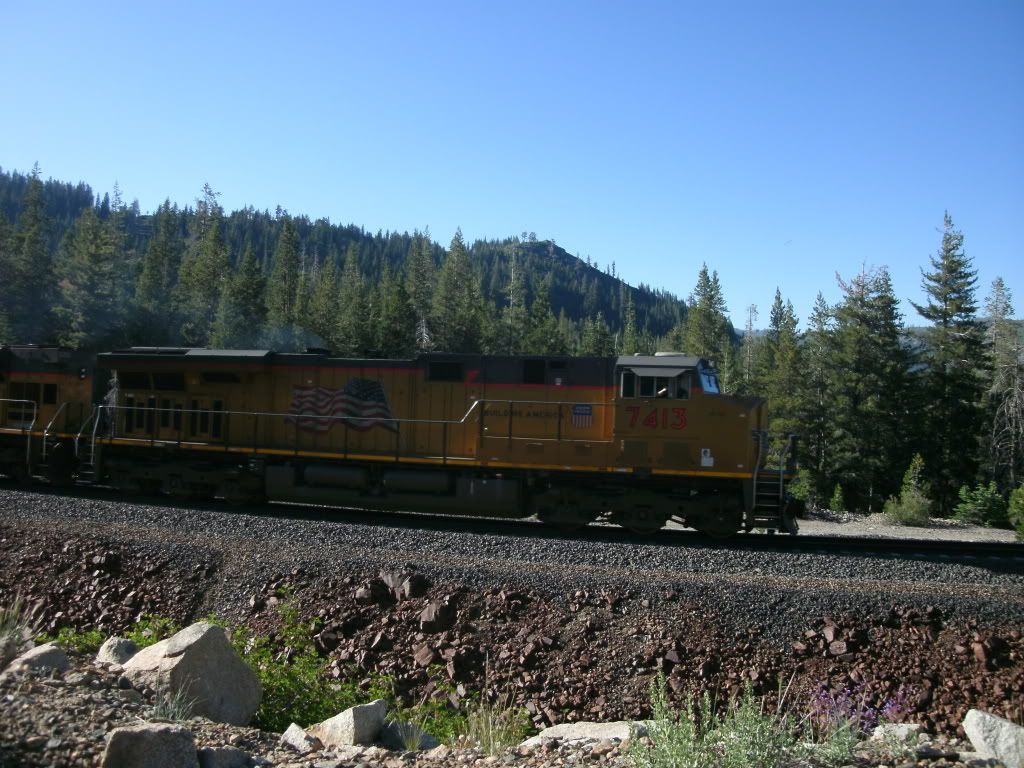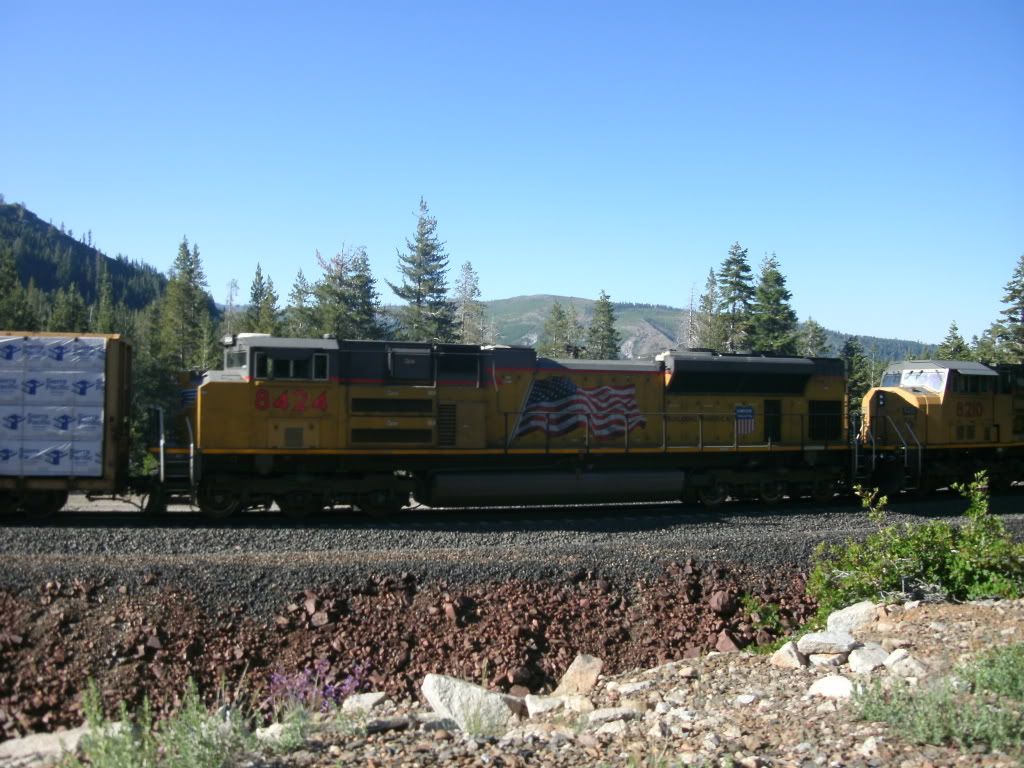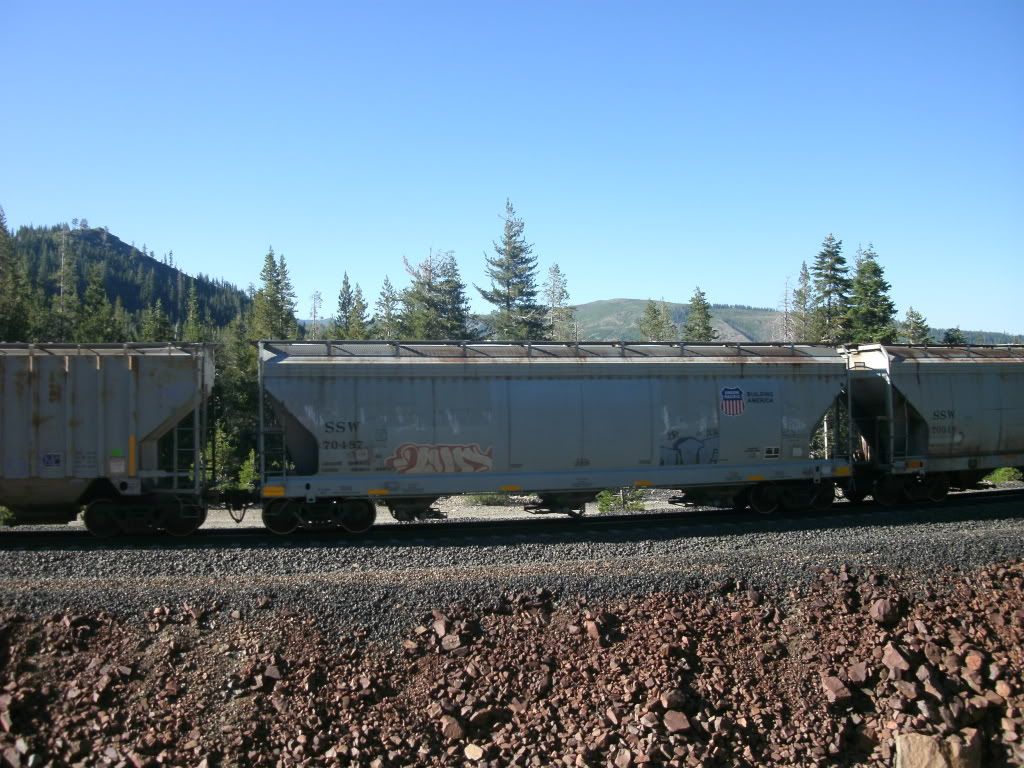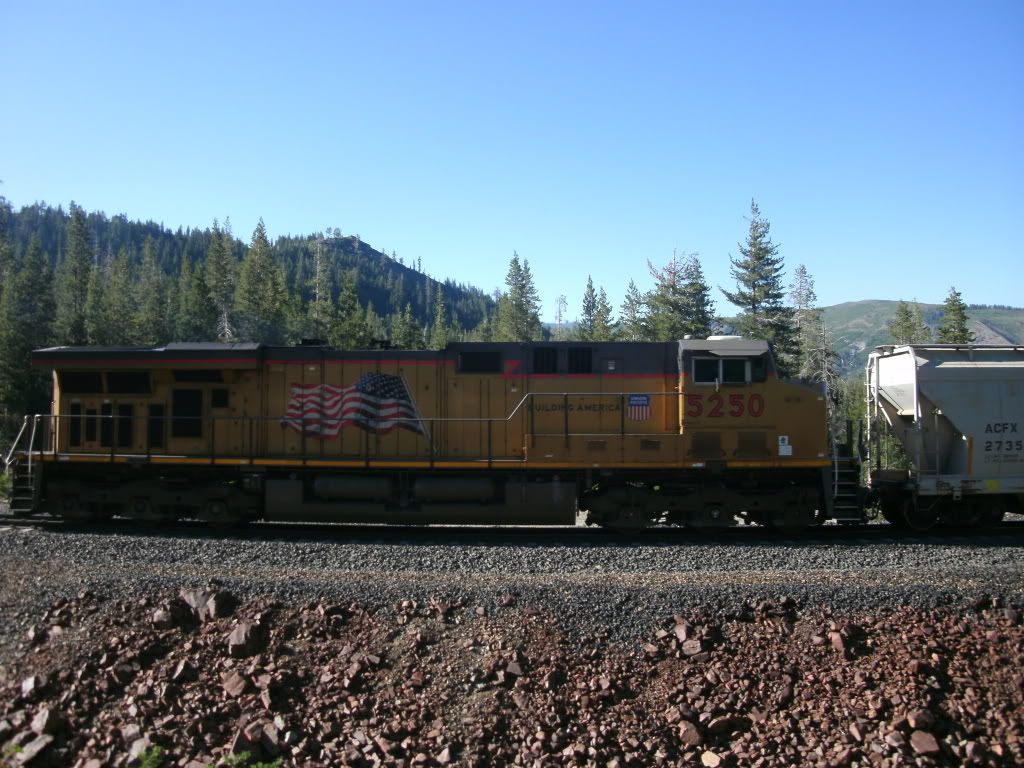 Around dusk, IOAxx rolls over Donner Pass with UP 7729, 5154, 5284, and 7730.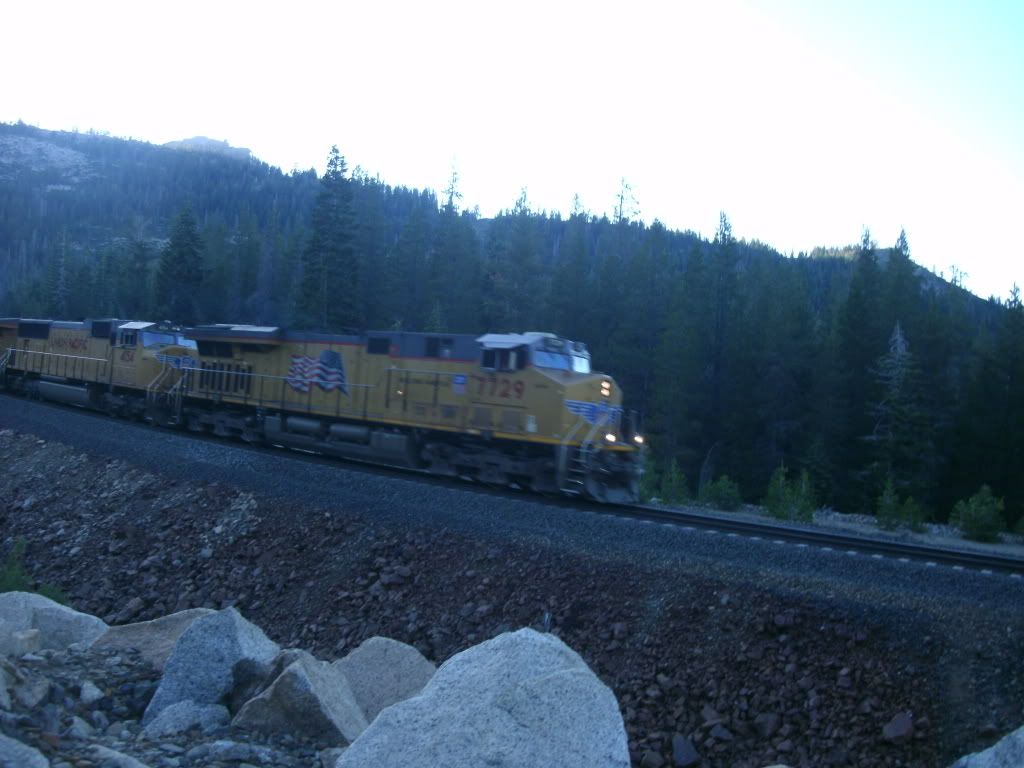 On top of Tunnel 41, also known as the Big Hole for the fact that it's 2 miles long from Norden on the West end, and Eder (actual site is the space just to the lower left directly in front of the antennas.)


Amtrak's California Zephyr #5 heads up the grade to reach Norden, where it will begin the descent into the Central Valley on it's final leg of the run from Chicago, Il to Emeryville, CA. Here is AMTK 85 and 140 with Mid-America 'City of Angels' and ex-B&M 'Salisbury Beach'.


Our fireplace consisted of a former washing machine drum. It kept us nice and warm...indeed.