---
---
---
06-Jan-2015
[Photo Galleries]
Well, the photo galleries are updated with all the photos from to the present time. Hope you enjoy!
###
16-Feb-2013
[Photo Galleries ]
After many hours of searching and sitting in front on the computer screen, the new photo gallery system is up and running!!!
Be sure to check it out! Thanks to the freeware called "HTTPhotos" I was able to create the new photo galleries that are more user friendly.
Let me know what you think!
###
04-Feb-2013
[Videos]
Alright, I had to do some research, but was finally able to embed the two new videos (actually shot in 2012 during the NRHS Conventon).
The videos include "The NRHS Great Locomotive Chase" and "The Boone & Scenic Railway NRHS Photo Charter" both of these trips were very enjoyable.
Enjoy!
###
---
Nathan, the webmaster of the TrainPixs Network, is also a host for the
Let's Talk Trains show!


Live every Sat. @ 1 p.m. (Eastern)
Be sure to join us live or listen to the archives at LetsTalkTrains.com
---
Current Dept. of Homeland Security Transportation Sec. Threat Level


source: the U.S. Department of Homeland Security.
---
Welcome to the
TrainPixs Network
---
Welcome to TrainPixs Network! This site was created for the intent to inform railfans about different subjects dealing with our hobby. This site was created by a railfan, for a railfan. All the information on this site has either been learned by "the school of life" or by research on the internet, sources or others in the hobby.
At the TrainPixs Network, we will analyze different ways to get "that perfect shot," the different types equipment that will improve your experience while out on location. We will also look at the safety and local & national laws dealing with being on or around railroad property -- we will also look at the major changes in laws and security since the 9/11/01 attacks.
An extra section is dedicated to railfanning in the Kansas City Metro area. We will look at the railroads and their operations in and around Kansas City. We will look at different locations that are very popular with local railfans and what type of operations are at each area. Soon, we will look at other popular destinations around the USA .
So sit back, grab a soda, put on some music and get ready to learn more about railfanning. To get started, click the links on your left side of the screen.
Be SAFE & have FUN,


Nathan Chidester—Webmaster, TrainPixs Network
---
---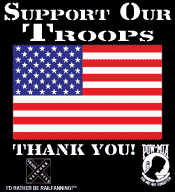 If you find any dead links or any errors anywhere on the site (including missing images/photos), please email me at: trainpixsnet@yahoo.com Please give the current URL (the URL that is given at the top of your browser's screen) and also the problem with the page.
To make the TrainPixs Network even better, everyone's help will make a HUGE difference to the site! Thanks.
---
---