<! 'GSoF Photo Gallery.....' Page> <! Bob Hoenes and the Club, October 2005>

GSoF Photo Gallery
Below is a list of links to photos of club members contributed by members. Also are photos taken on outings, trips, and railroad sights of interest to our members and friends. Many thanks and credits to those who have provided these images.

<! ++++++++++++++++++++++++++++++++++++++++++++++++++++++++++++++++++++++++++++++ > <! Note to the editor of this page: Make sure you have permission to publish > <! info & photos, etc. in here. The WORLD can see this page ! There are many > <! ways info may not be allowed here: Proprietary, rights, industrial confidence, > <! embarrassing, not suitable for certain groups, and just because the person > <! allowing/telling the info said "for personal use only". > <! If you take a photo on public property, it is yours. ------------- > <! On private property, get permission to use it ! > <! ++++++++++++++++++++++++++++++++++++++++++++++++++++++++++++++++++++++++++++++ >
---
A nice railroad that is easy to model, from our railbuds up north, in Cherokee County.
Click to see photo of the spectacular "Flushing Railway."
---
Some GSoF and Atlanta area model and minature railroad layouts.
Click here to see photos of our Model Railroads
---

The Tennessee Valley Railroad Museum held a Train Fest in Chattanooga, Tennessee over the Labor Day 2011 weekend. It featured restored Southern #630 Consolidation on a steam fan trip. Included are shots of green-livery Southern F-Unit 6133, the TVRRM Budd RDC-1 and main-line Norkfolk Southern diesel freights. Click here to enjoy a 15-minute video: http://www.youtube.com/watch?v=-YS49PgQgQ0



<! OK to include: CCSV FD person permitted the taking of these photos.>
---



This GNRR SW-1 locomotive was purchased by Wilds Pierce several years ago. GNRR SW-1 #77 is a stripped down shell that Wilds had cosmetically restored and donated to the Cobb County Safety Village on Al Bishop Drive (note the installation of the SW-1 in photos at this county web site!) School children will be taught RR crossing safety as well as school bus safety procedures at this site. Read more in the December 25th, 2010 AJC newspaper article.
This SW1 was built in 1947 by EMD. The 600hp switcher was one of the first models in a long currently existing line of diesel locomotives produced by EMD which itself is now a division of Caterpillar. The loco worked the marble quarries for many years and was declared fit for parts only. The SW1 is unusual looking in that it had large front and rear walk ways with a large tool box mounted under the front air intake. These small switchers are quite rare today and generally are only occasionally found in museums.

<! OK to include: Weyman permitted this, and did not object to put on Internet.>
---



Would you take a candy from Weyman Barber? Her he is at the May TCA meet in Marietta, Georgia.
Nice FREE yummy mints fill his bedpan.

<! OK to include: Subjects did not object to having their photos taken for club use.>
---
Photos at hosts Charles and Pat's Christmas party for our club on the evening of December 12, 2008.
<! OK to include: Subjects did not object to having their photos taken for club use.>
---
Photos at hosts John & Claudia's Christmas party for our club on December 8, 2006.
<! OK to include: Subjects did not object to having their photos taken for club use.>
---
Photos of Program VP Larry Smith with Paul Crawley of WXIA-TV in Atlanta, giving a presentation on HO European models, at the Society's September 8, 2006 meeting.
---
The following are some prior and submitted photos, of members and some layouts. Enjoy!
---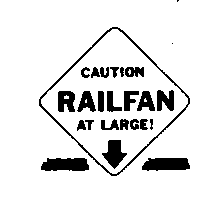 +++++++++++++++++++++++++++++++++++++++++++