<! 'Model Railroads' frame, Bob Hoenes>

MODEL & MINATURE RAILROADS
GSoF Member & Atlanta Area
[ We appreciate any contributions and corrections....RWH ]
---
Phil & Linda Stead's D&RGW San Juan Division.
A local railfriend took this video at the 5th annual model railroad open house Oct 16, 2011. The walking tour starts at Cresco working downhill west to Chama then goes on from Alamosa west up to Cumbres and then down to Cresco. This was the first year to be able to run the complete 305 ft main; a testament to the two dozen friends from near and far who have brought the railroad to this point. On3 mainline, with some standard 'O" dual-gauge at places.
Watch the video at: youtu.be/KmpSwHSY7DA
---
Ollllllld photos of the Atlanta O-Scalers.
---
The Canton, St. Paul & Pacific 1.5" live steamers at Bill Bryan III's.
Please visit: www.csppry.com
---
Larry Smith's HO "CSX"
---
N-Gauge layout in the Kennesaw House, with the Marietta Museum of History.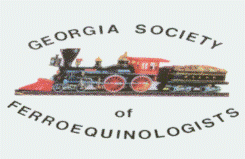 ---
John Falk's HO & Lionel "Herborn Haven"
---
Bob Hoenes' HO "Baltimore Southern Lines"
---
Charles Cole's G "Bird, Squirrel & Trees"
---
PLEASE VISIT THESE LAYOUTS !