Now Available from the Railroad Station Historical Society, a new publication

Buffalo Central Terminal
Construction of a Transportation Landmark
By: John C. Dahl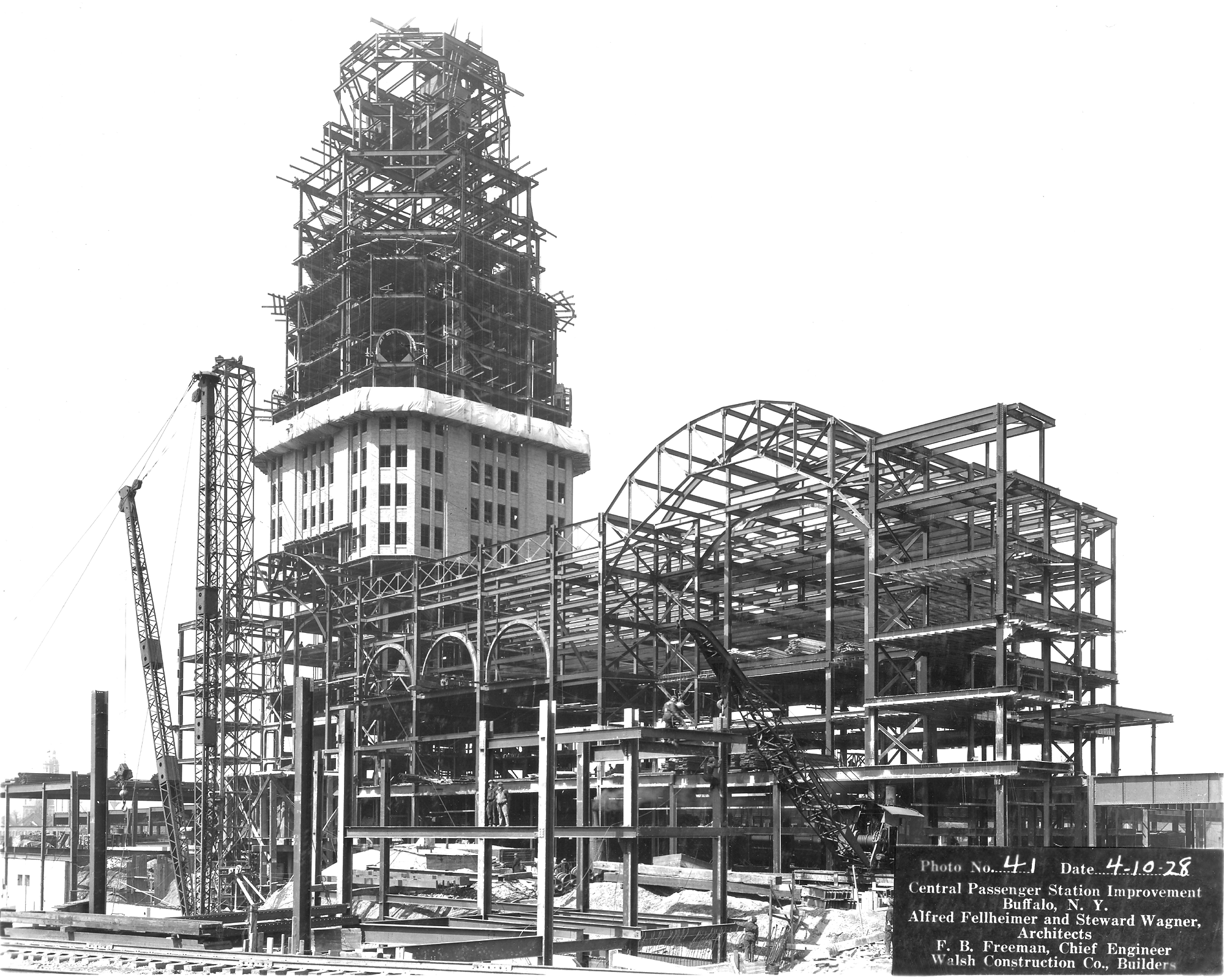 The New York Central's monumental Art Deco railway station in Buffalo, NY opened on June 22, 1929. It was the largest, wholly owned station ever constructed by the company. Designed by architects Alfred Fellheimer and Stewart Wagner, its optimistic size and grandeur reflected a now bygone era from the heroic age of railways when Buffalo, NY was second only to Chicago in terms of its railroads. Within a few months of opening day, the Great Depression of the 1930's would forever change the future. After World War II, the railroads would never again reign supreme in transportation.
Official photographs by Warren Inskip, the commercial photographer who documented the progress of the construction, are reproduced in this 42-page coated paper booklet. If you are a fan of railroad stations, this is a must addition to your library, and is available now from the Railroad Station Historical Society for $13.00 postpaid. Members of the Railroad Station Historical Society may purchase additional copies of the Monograph for $10.00 (members received one copy free as part of the 2006 membership). Book dealer inquiries welcome.
------------------------------------------------------------------------------------------------------------
Send me ____ copy(ies) of Monograph No. 25 – Buffalo Central Terminal for $13.00 each (members $10.00 each). Add an additional $12.00 for a 2007 membership (6 issues of the Bulletin) and purchase the Monograph for $10.00.
Name _____________________________________________________
Address ___________________________________________________
City, State, Zip ______________________________________________

Send your order to: Jim Dent, Railroad Station Historical Society, 26 Thackeray Road Oakland, NJ 07436-3312

Please make check or money order payable to: Railroad Station Historical Society
This page was last updated Monday, December 11, 2006
©2006 Jim Dent - Page created by Jim Dent
RSHS Depot Email List Homepage space graciously provided by Trainweb.com

All content contained herein is the sole property of its owner/creator,
and may not be used without express permission of that owner.