GO Union Station Bus Terminal
140 Bay Street, Toronto
Construction began April 25, 2002 and it opened March 3, (17th. official) 2003.
Closeup view of Bus Terminal with GO 538 shoving westward.
Looking east across Bay Street into bus terminal.
Looking west across Yonge Street towards bus terminal.
June 20, 2005 R.L.Kennedy
Looking west towards Bay Street.
Looking east from Bay Street to Yonge Street.
Note: Closed and demolished upon opening of new terminal on south side of Union Station.
---
New GO Bus Terminal
81 Bay Street
Features 14 bus bays (double the old terminal)
2019: 485 runs weekdays and 13,600 passengers.
Main Entrance Lake Shore Blvd. East northeast corner Bay Street. Matt Llewellyn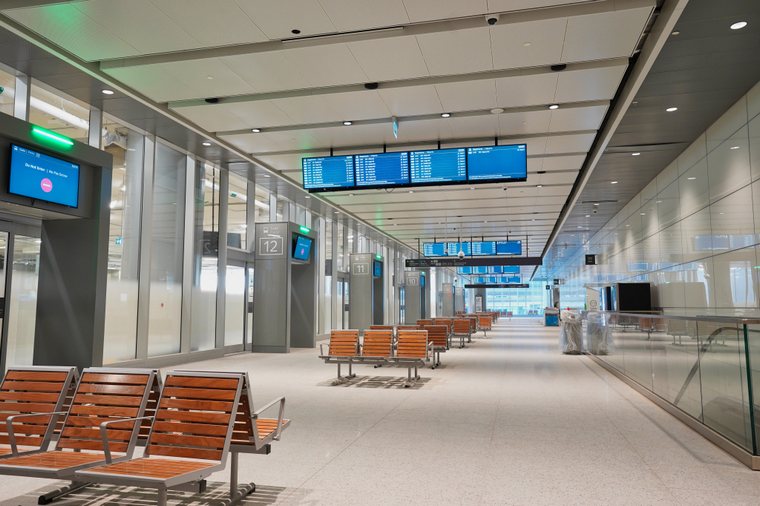 Upper level waiting room. .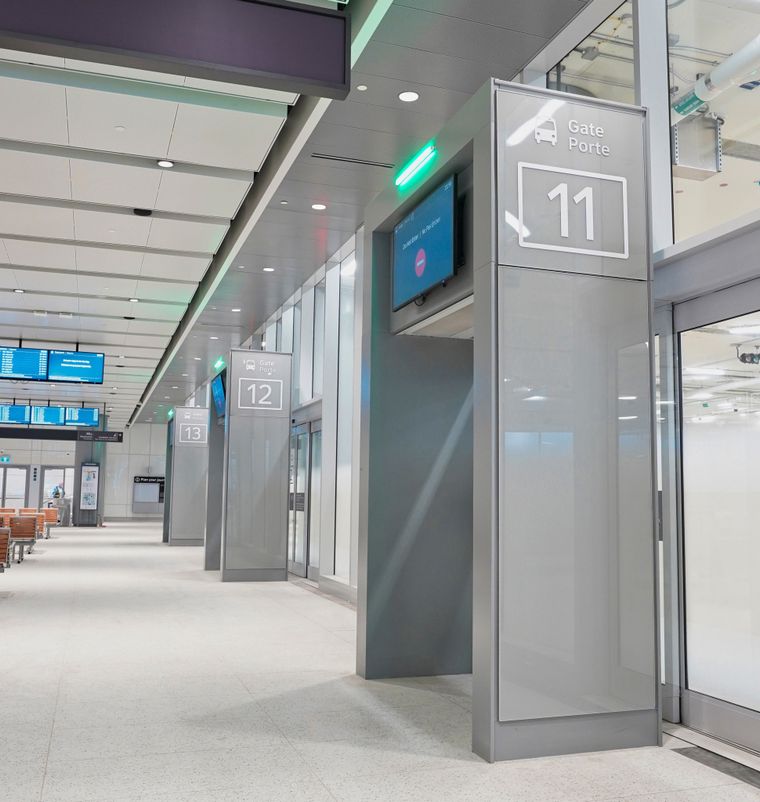 Three of the many gates to bus area on two levels.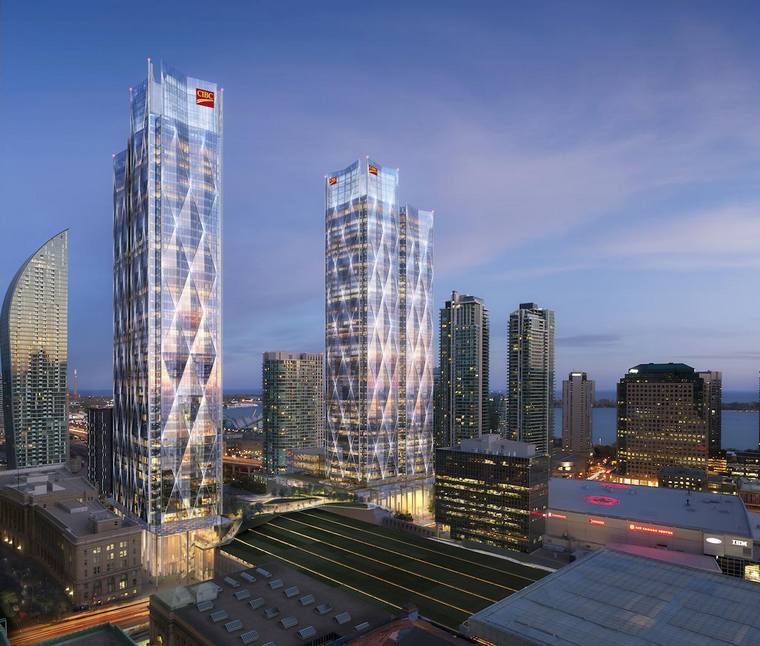 CIBC Square 81 (right building) and 141 Bay Street. East end of Union Station looking southeast.
GO's bus terminal was relocated from north side to south side in the first building (81 Bay St.) to be built. .
It was opened December 5, 2020 following which the existing terminal at 141 Bay St. was demolished
to make way for the second phase of this development. 141 Bay Street was previously owned by CP Express
(not part of TTR's Union Station) that contained facilities and offices of CP Express and CPR Purchashing Dept.
CIBC Square is a two-phase office and retail development at 81 and 141 Bay Street
on a site owned by SITq real estate arm Ivanhoé Cambridge.

Phase 1 at 81 Bay, a 49-storey, 1,300,000-square-foot office tower, and phase 2 at 141 bay, a 54-storey, 1,400,000 square-foot office tower. The project will also include a retail podium, a three-story below-grade parking garage,
and bus terminal at street level, all designed by WilkinsonEyre Architects of London England, working with Adamson Associates Architects of Toronto. An elevated park will bridge over the rail corridor connecting phase 1 and 2.
The eight-acre site is located on the south edge of Downtown Toronto across the street from Union Station and the Scotiabank Arena, (formerly Air Canada Centre) home of the Toronto Maple Leafs and Toronto Raptors.
Phase 1 100% pre-leased as of end of November 2018. Tenants: CIBC HQ, Microsoft Canada and others.
CIBC's Head Quarters relocating staff from a historic landmark Art Deco building farther up Bay Street
(Bank of Commerce at 25 King Street West when opened in January 1931 it was the tallest building
in the British Empire at 34 storeys) as well as staff from other CIBC locations totalling 15,000 employees.
---