CPR Goderich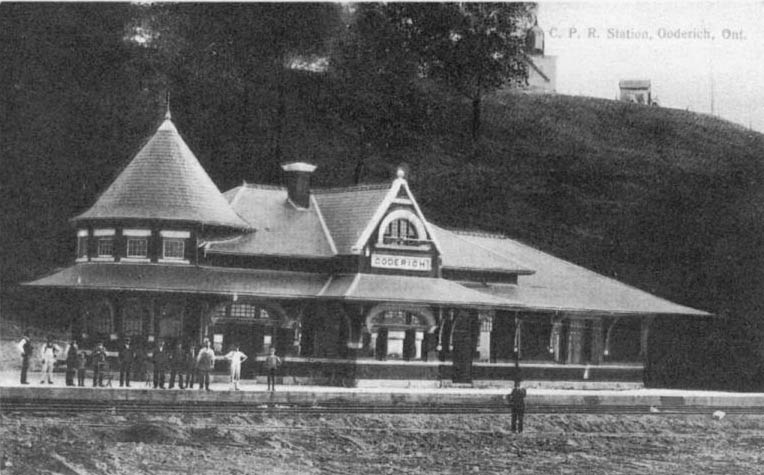 Very early postcard scene likely when brand new as tracks in foreground appear still to be built.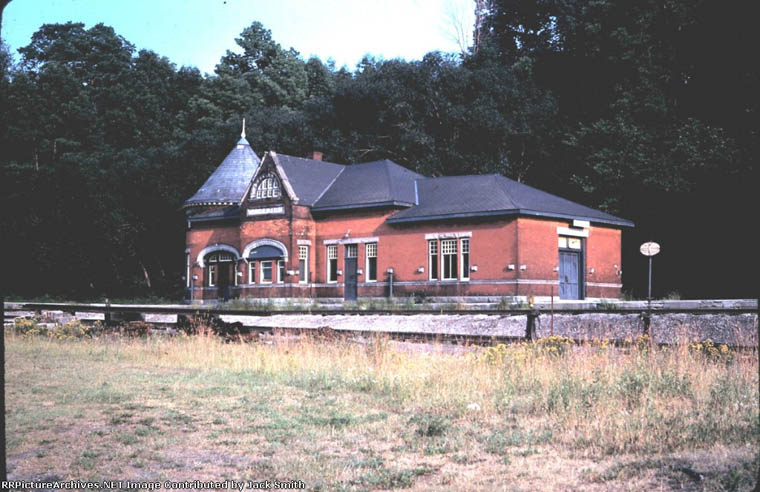 CPR station 6/01/1965 Jack Smith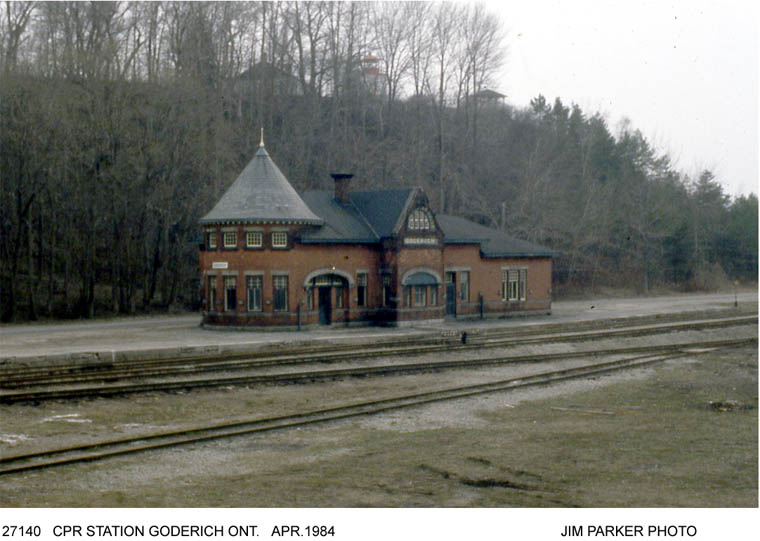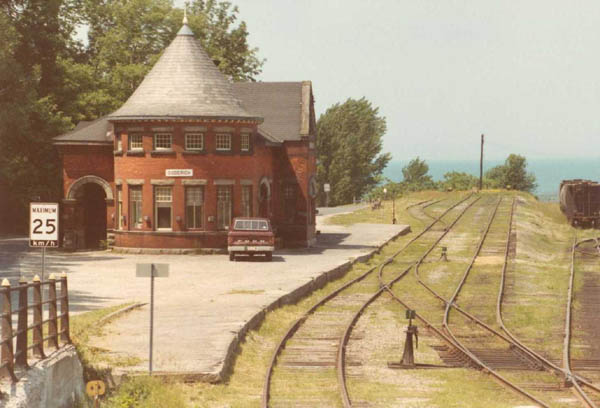 Goderich July 1984 Jeff Henricks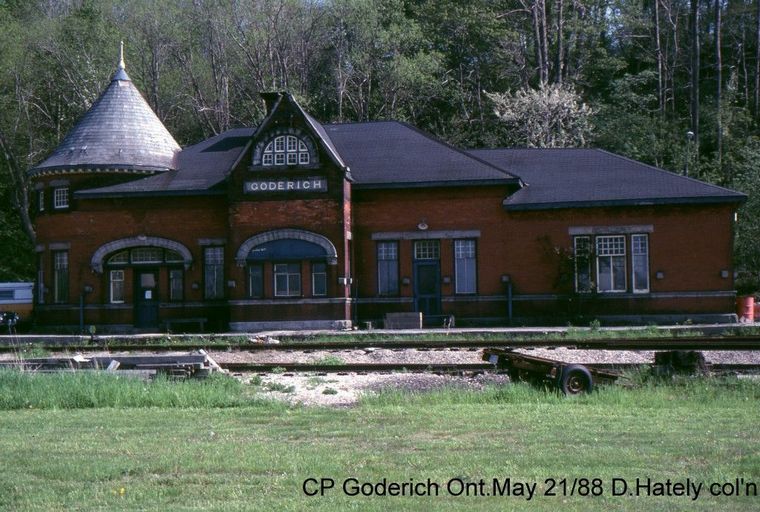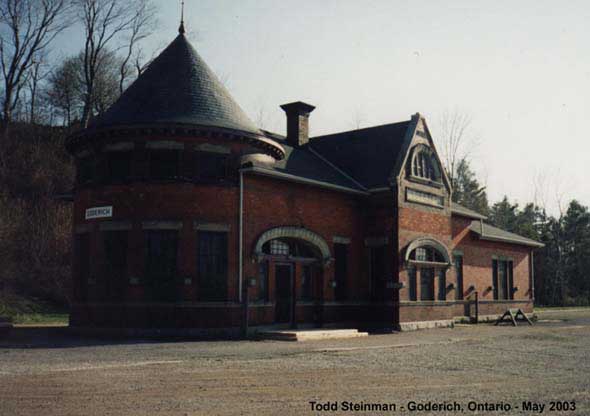 Following abandonment of the line into Goderich December 31, 1998 it was acquired by Goderich,
and preserved on site. It had little use until bought by business people who relocated it in 2013
closer to the beach and in 2015 opened it as a restaurant. Currently known as Beach Street Station.
Moving the station.
Short video