Metro-North Project
Welcome to the MNRR project web page. This site is devoted to Northeast commuter rail for Microsoft Train Simulator. We hope you enjoy our site.

This site is here for the sole purpose of Promoting NorthEast America and South East Canada Commuter rail to be created for Microsoft Train Simulator. We do not only include Metro-North trains because the more railways the more fun! As of right now we do not have much because of the fact that there are very little MNRR trains. We hope to have some more information in the near future.

This site is owned and operated by Alexander Nhtrain and the MNRR project. If you would like to e-mail

Alexander Nhtrain about this website click on his name.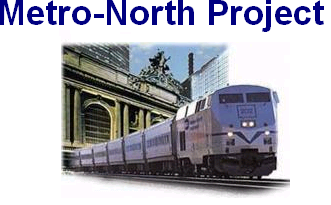 HAVE FUN!
The MNRR Project
"Going Your Way, Virtually!"