Lee Christopher's McCloud Railway
Sierra Pacific Sawmill Construction Photos
---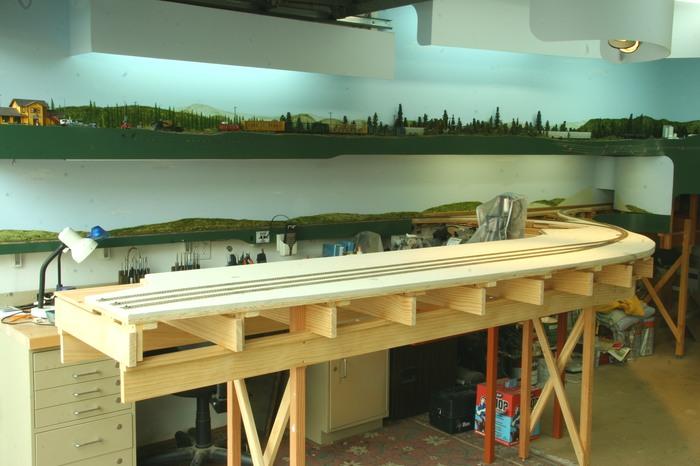 The completed benchwork and trackage for where the Sierra Pacific Industries sawmill will be located.

---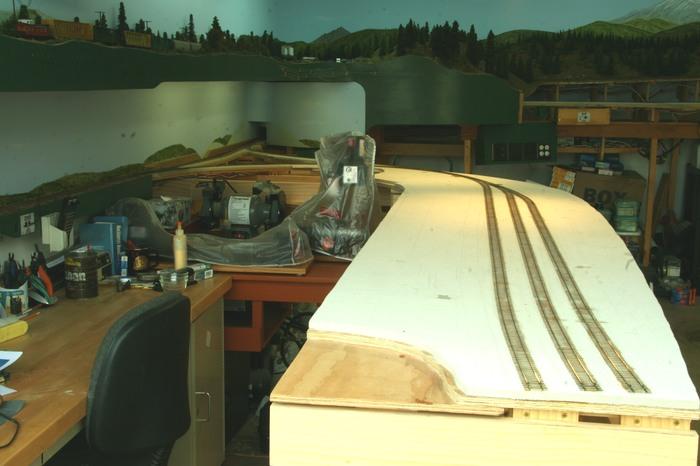 Looking down the completed benchwork from the end. The track on the left will serve the woodchip loader, while the track on the right will serve the lumber loading dock. The track in the middle is used during switching moves. The curved cutout at the left will feature the water treatment pond that treats water released from the co-generation plant.

---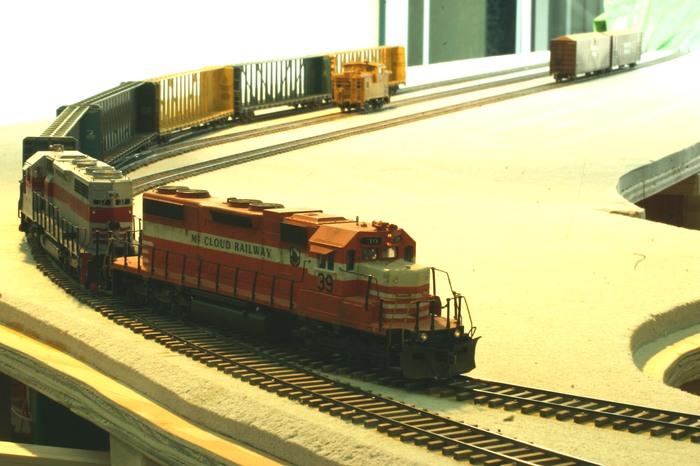 A Sierra Job powered by the #39 and #37 is seen here spotting empty centerbeams at the loading dock. Two woodchip loads wait to be picked up on the other track. For the moment, the actual sawmill buildings are still left to the imagination.
---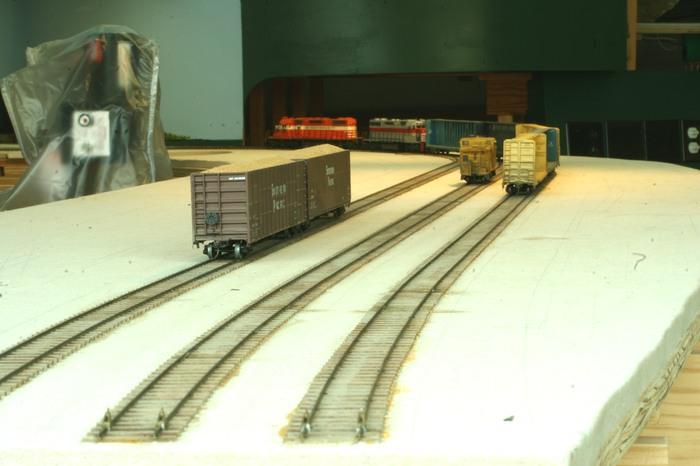 Another view of the Sierra job switching the future sawmill, this time from the bottom end of the complex.

---