Lee Christopher's McCloud Railway
October 2013 Update
---
Over five years have passed since this website provided any updates on the progress Lee continues to make on his layout. Lee has been very busy during that time, especially on building scenery and vegetation, and he recently sent along the following photographs of his continued progress.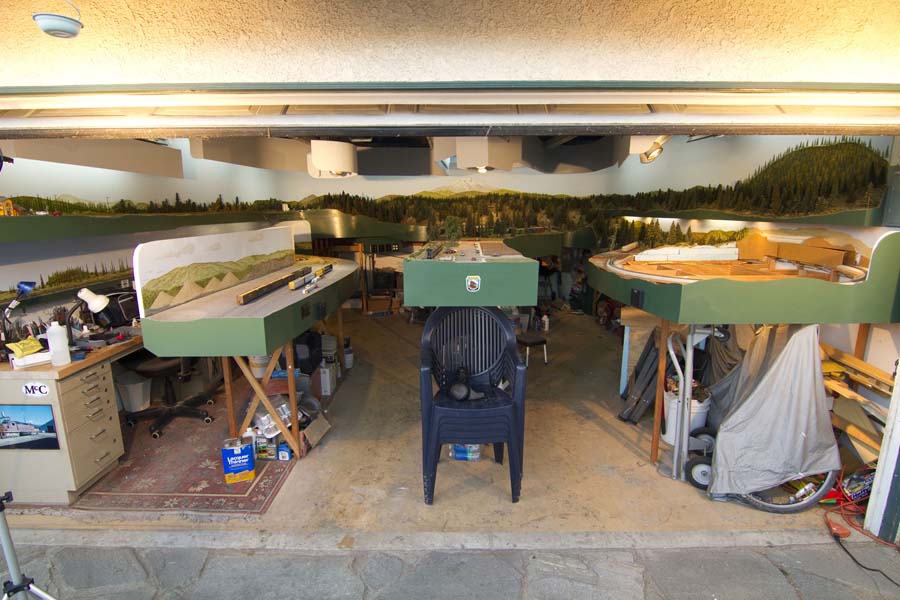 We'll start with an overview of the layout. McCloud is in the center, Cayton is to the left, and Sierra Pacific will soon occupy the space to the left where the woodchip hoppers and centerbeams are spotted.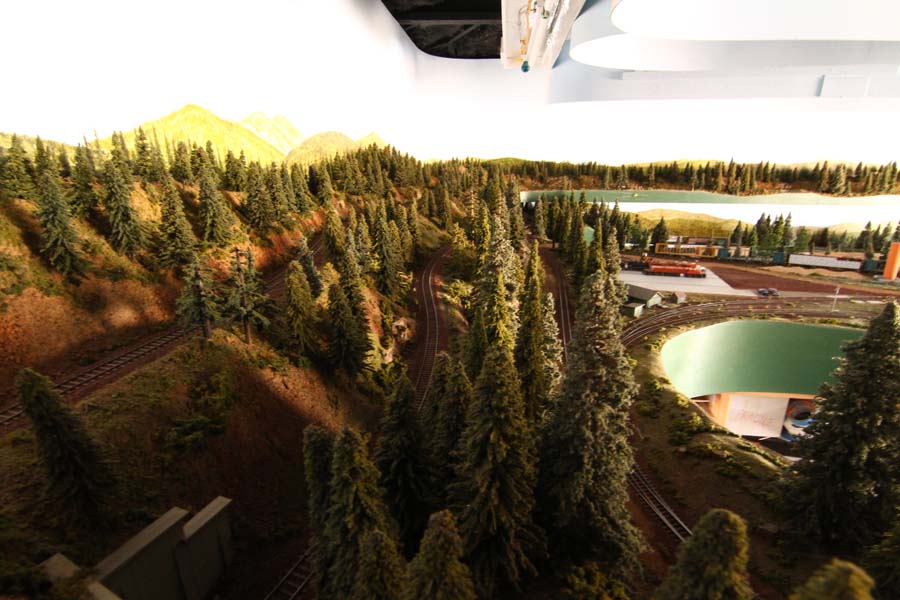 The McCloud yard is to the right, the middle track is the climb up towards the switchback at Signal Butte, while the left track is the line from Signal Butte to Mt. Shasta City.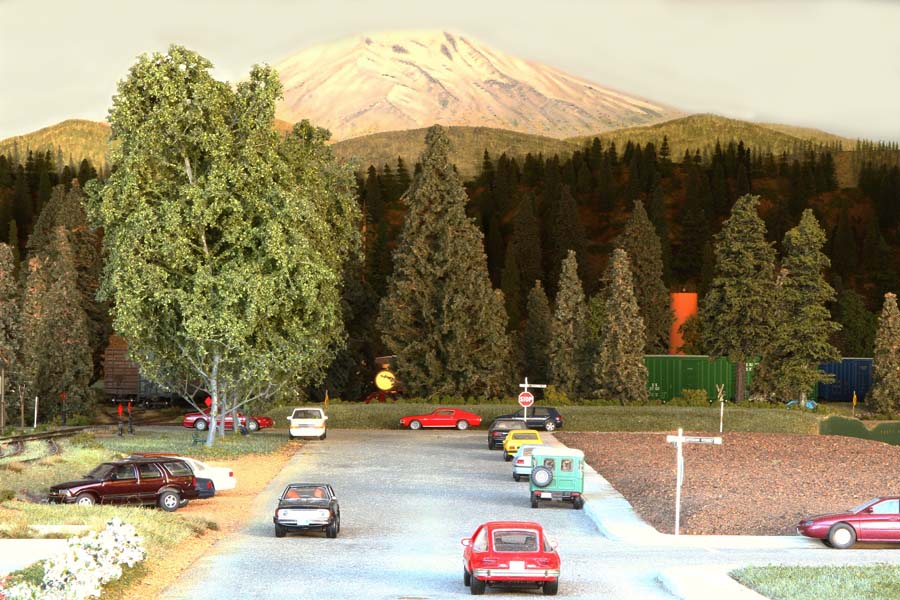 Looking north up Main Street in McCloud. The McCloud Hotel will be at the vacant lot to the right.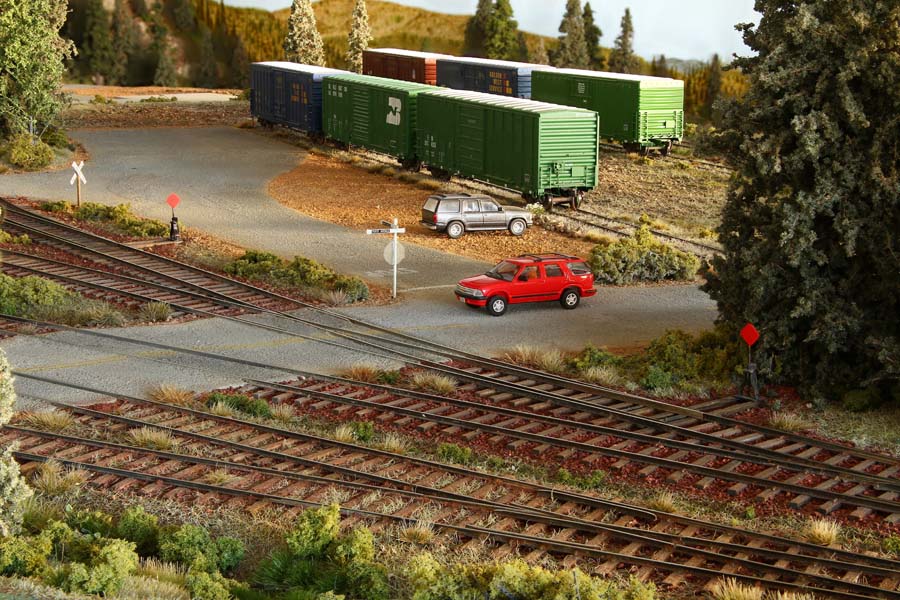 An overview of the Tucci Avenue crossing at the bottom end of the McCloud yard. The boxcars are spotted at the future site of Sprint Reload.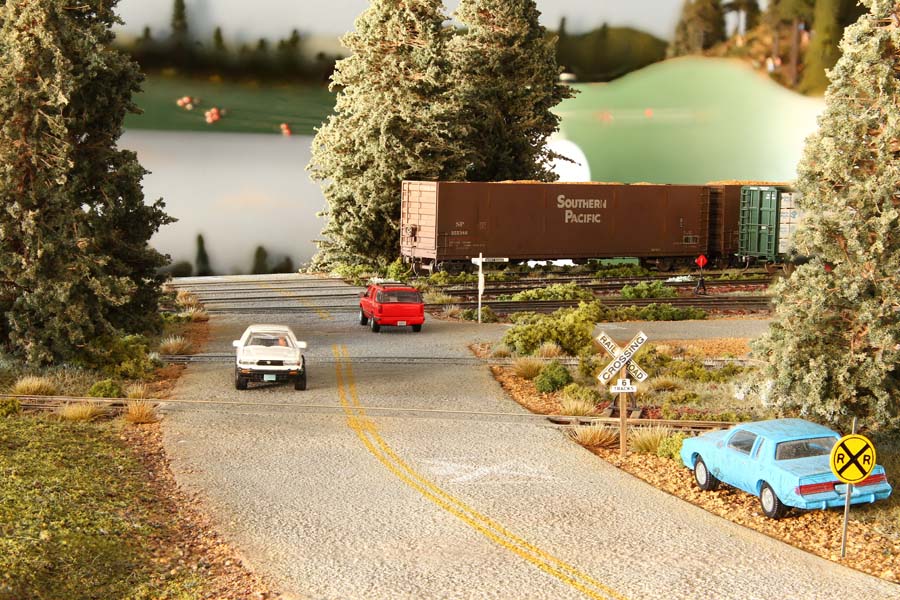 Looking west on Tucci Avenue.
The view down the spur past Sprint Reload to the P&M Cedar loading dock.
An overview of the McCloud yard from the south end. Tucci Avenue is across the bottom, and the locomotives at the back rear are resting on the future site of the shop building.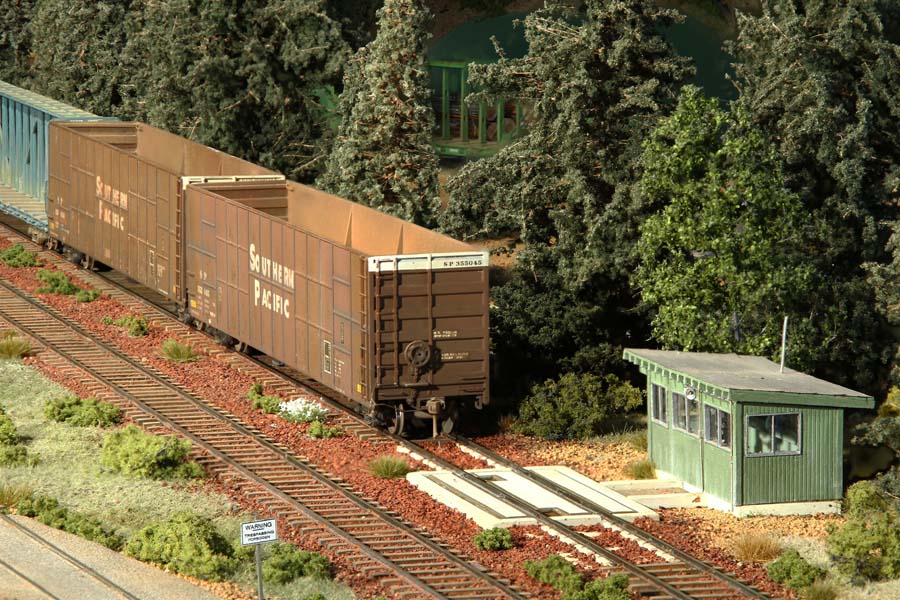 The track scale and house. Drew Toner of the Ash Creek Lumber Company, also detailed in the Models section of this site, built the scale house and some other sheds around the McCloud yard.
The fuel storage tank in the McCloud yard.
A closeup of the future shop area.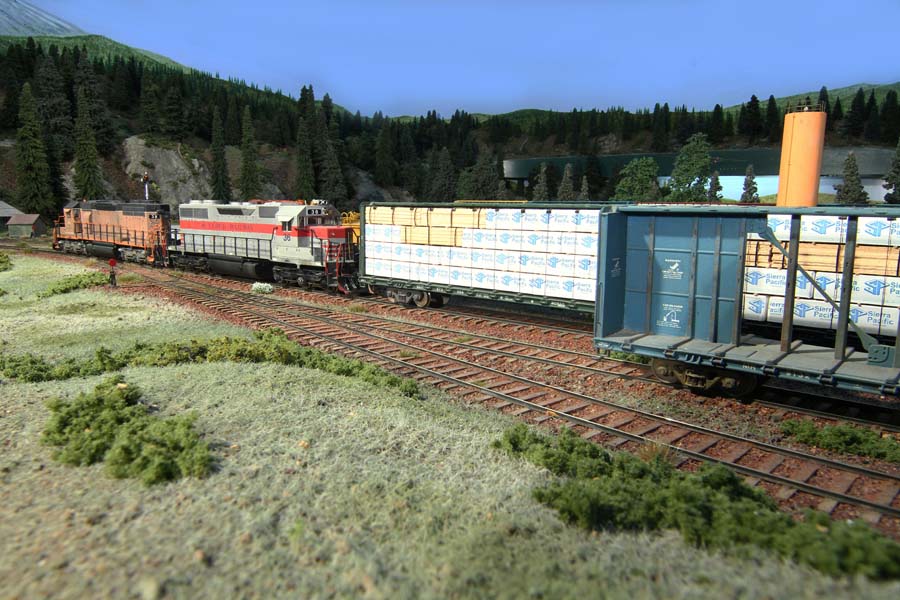 #38 and #36 switching lumber loads in the McCloud yard.
These section sheds at the upper end of the McCloud yard are more of Drew Toner's work.
Lee has faithfully replicated the cosmetic semaphore in the McCloud yard.
The mainline at the upper end of the McCloud yard, looking east towards Bartle. Tracks to right enter into the yard.
A brakeman's eye view of the line climbing towards Signal Butte.
#36 crossing Squaw Valley Creek while griding up the grade.
A closeup view of the trestle carrying the railroad over Squaw Valley Creek.
An overview of Cayton. Clark Creek Road is visible winding off towards the Dicalite mine.
#38 and #36 rolling through Cayton with lumber loads.
Caboose #101 rolling over the trestle across Highway 89 at Lake Britton.
#38 and #36 leading a train across the Lake Britton bridge. The highway bridge is painted on the backdrop.
A fisherman's eye view of a train crossing the bridge.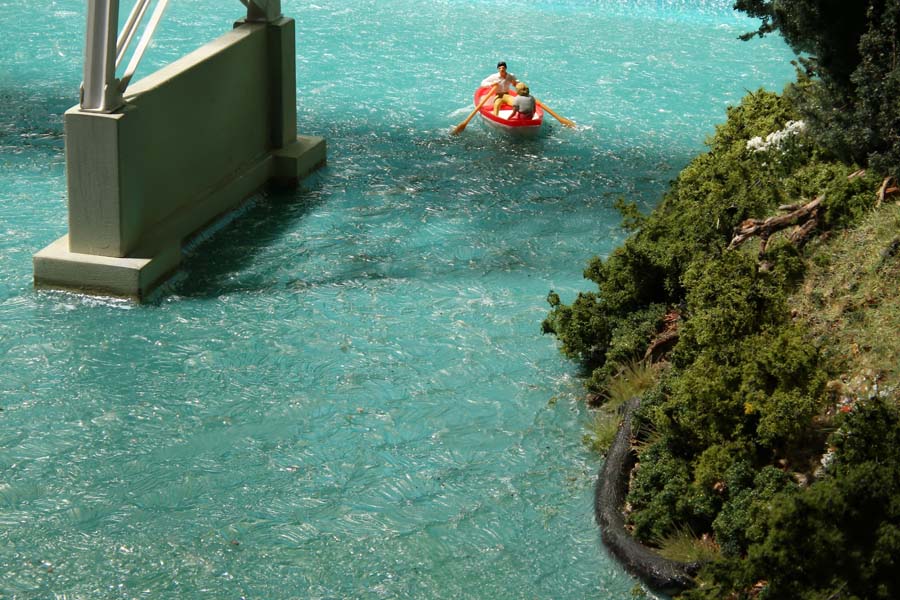 A couple enjoying some time in a rowboat on the lake.
One final view for now, the #38 rolling across the bridge.
---