Update- July 2009

---
The contractor scrapping the railroad paused for a few weeks in the fall of 2008, reportedly while negotiating to purchase the rest of the railroad. After the negotiations fell through, the scrapper picked up all remaining rails east of McCloud, with the work completed before snow would have shut the job down. Contractors are now busy removing the ties and other hardware from the right-of-way. All photos on this page are by and courtesy of Lee Christopher.


---
New End of Track
The new eastern end of the McCloud Railway is now a couple hundred feet west of the Pilgrim Creek Road crossing. Here are two views of the new end of track, the first looking west towards McCloud and the second looking east towards Bartle.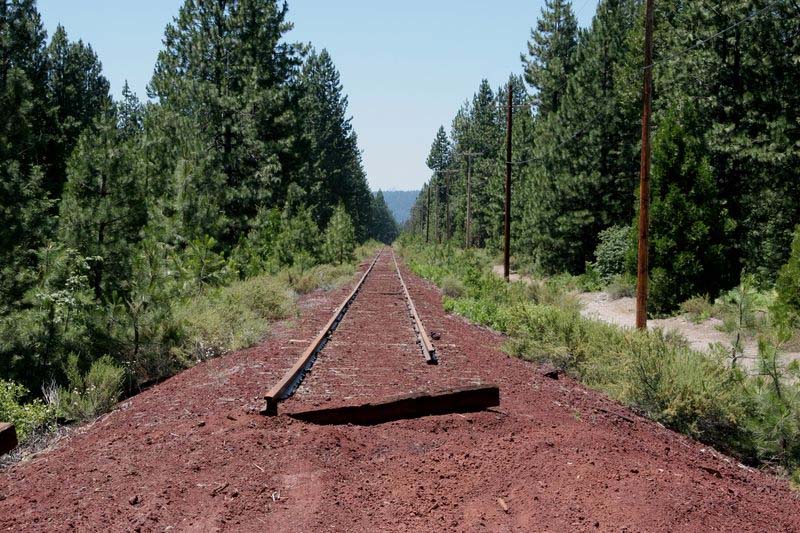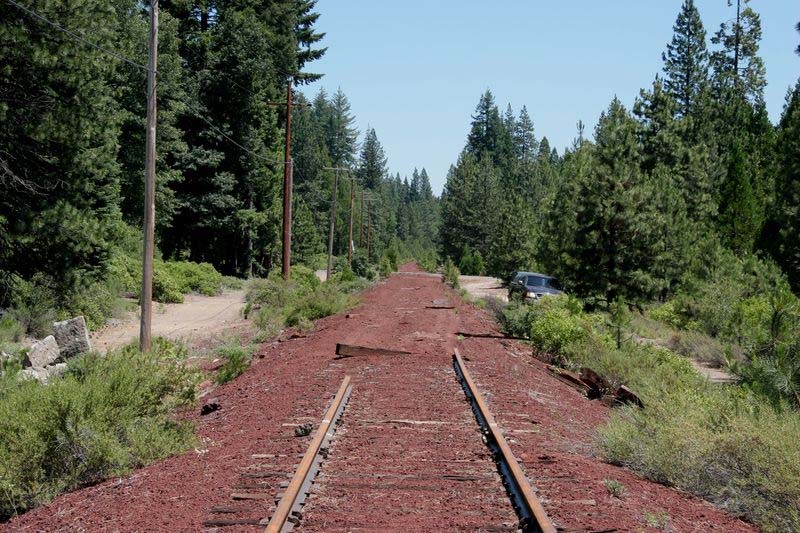 ---
Swobe
The contractor has established a tie dumpt at Swobe. Ties are brought from along the line and deposited here for trucks to pick up.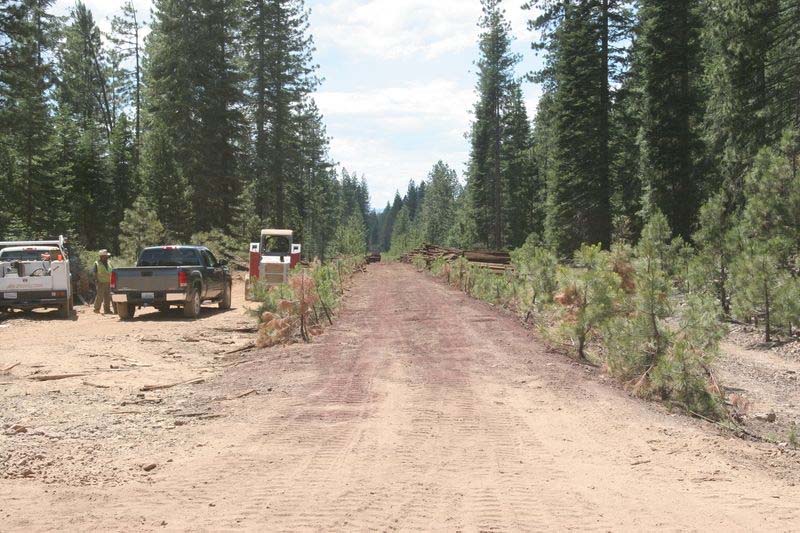 Looking west towards McCloud.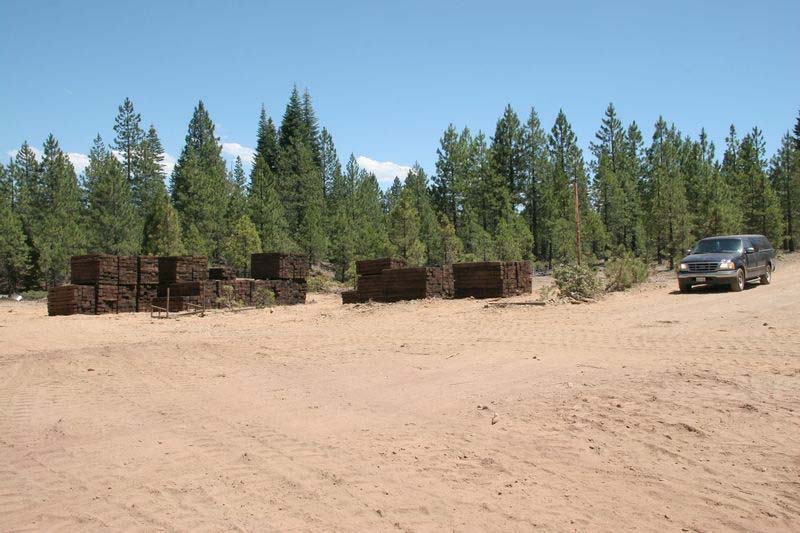 Bundled ties stacked and ready to go.


---
Bartle
Bartle is the site of another tie dump. The Bartle Tank is still standing.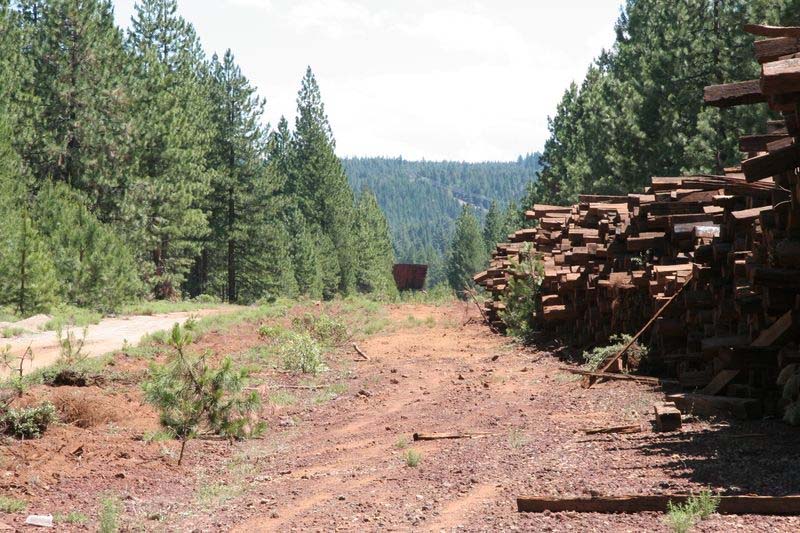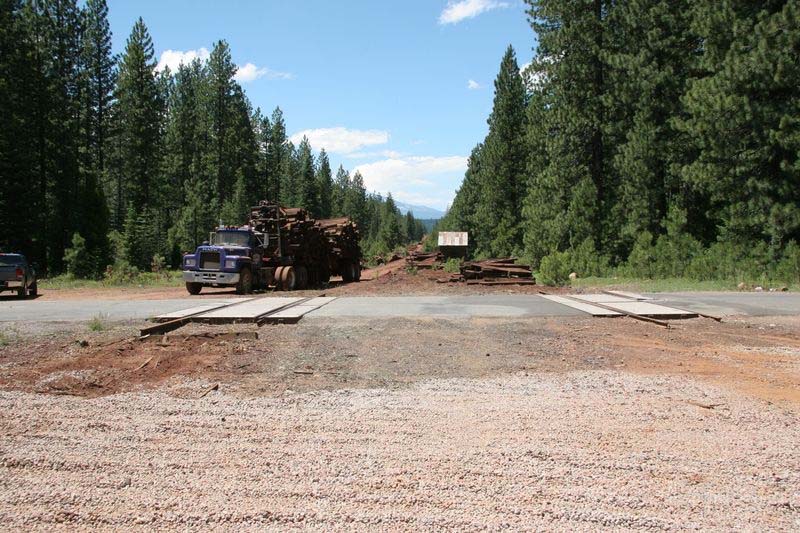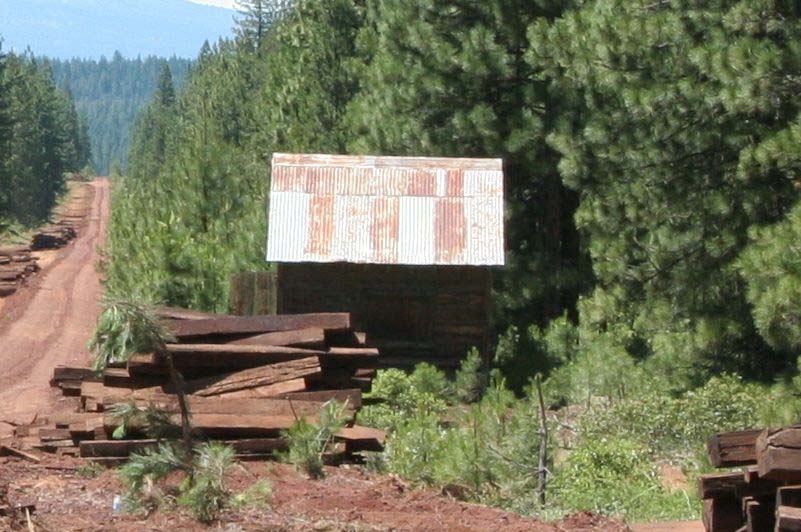 ---
Bartle Wye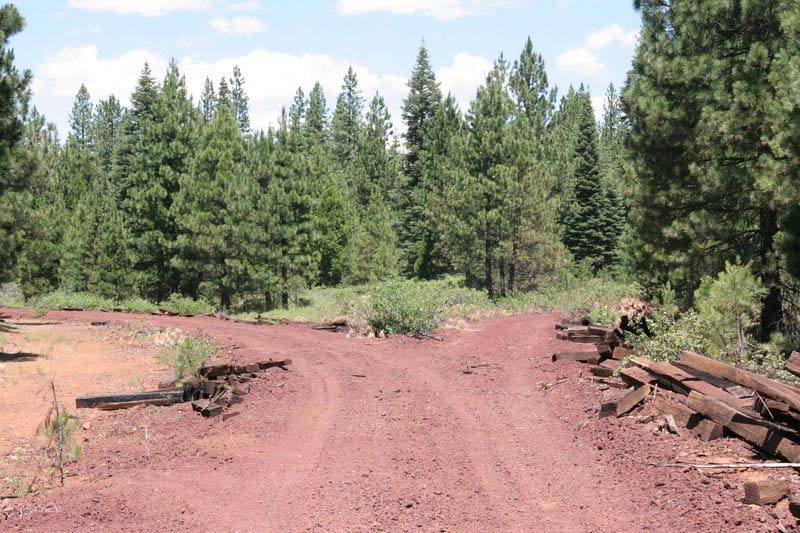 The south leg of the Bartle Wye. The left leg used to go to McCloud, the right leg used to go to Lookout, and Burney is behind the camera.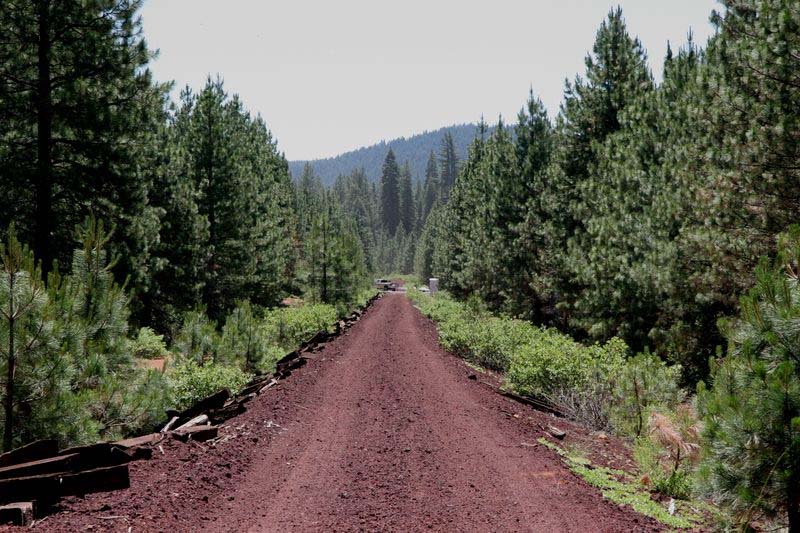 Looking south towards Burney, with Highway 89 in the distance.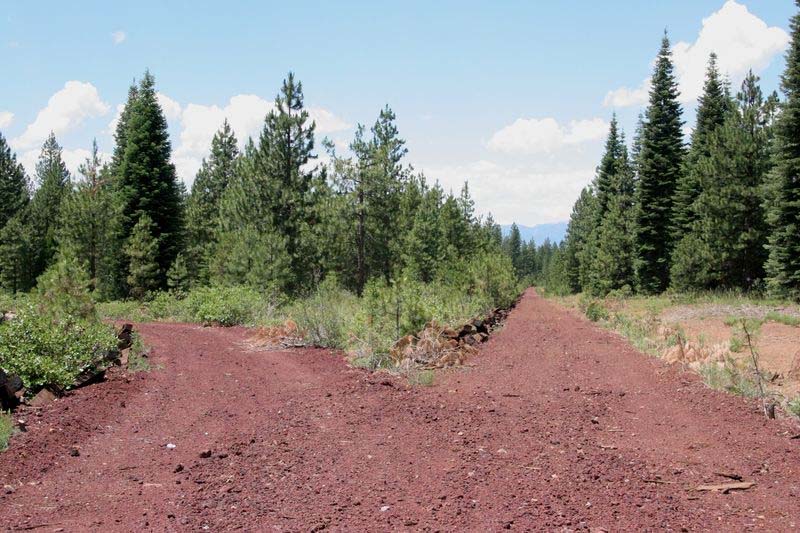 The east leg of the wye, looking west towards McCloud. The grade to the left once led to Burney.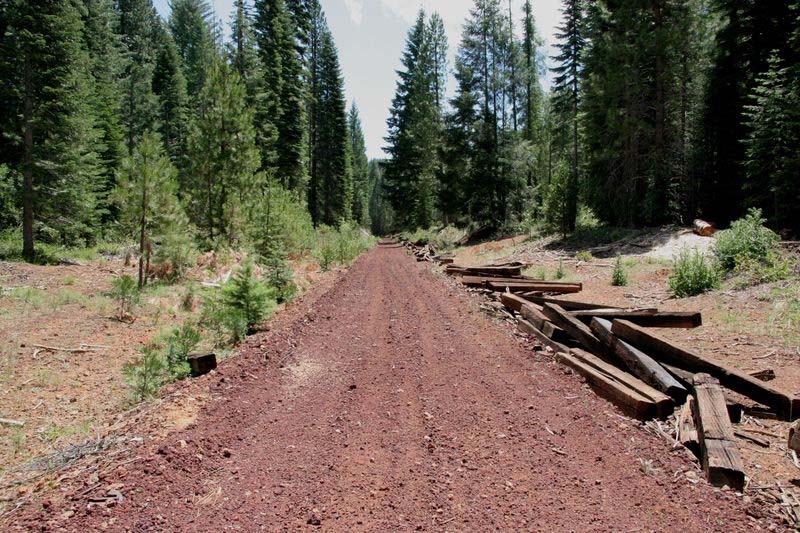 Looking east towards Lookout.


---
---