You are here: Loose Ties Home Page 1 > Appendix C - Business Card Drafts
Appendix C - Business Card Drafts
---
Notes:
I have been talking to Dave Goodhart about possibly bringing this up as a future item of business, which I believe he is considering.
Following below are some drafts I made for possible business card layouts.
Note that these cards follow the practice of using current officers names on the card, but not identifying the office.. Then when officers change, the information is still correct.
Click Here to see some examples of business cards from other clubs.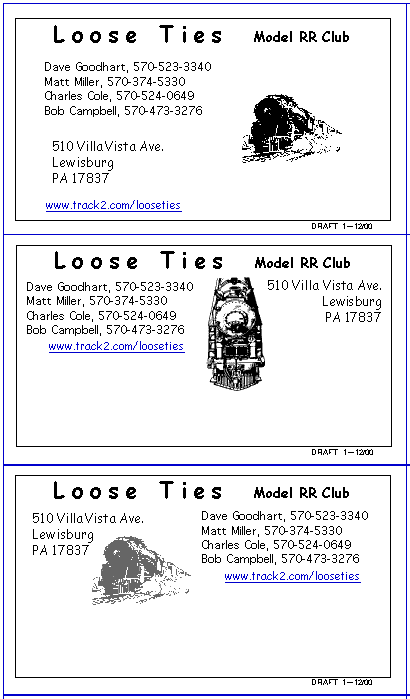 Figures 1 -3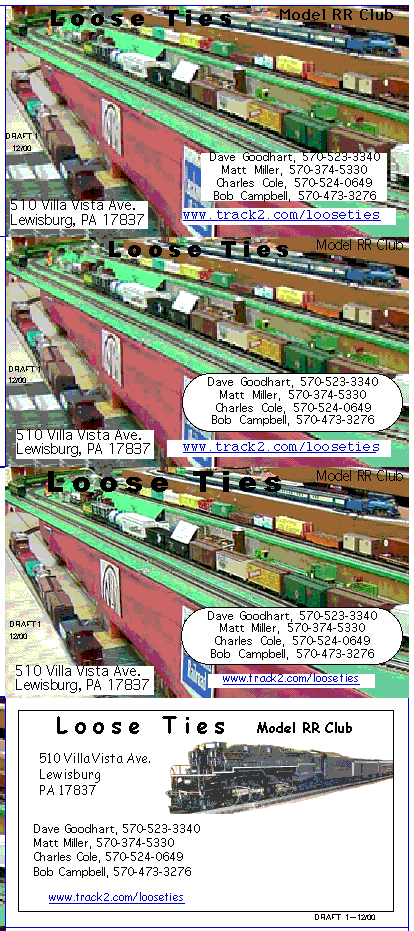 Figures 4 -7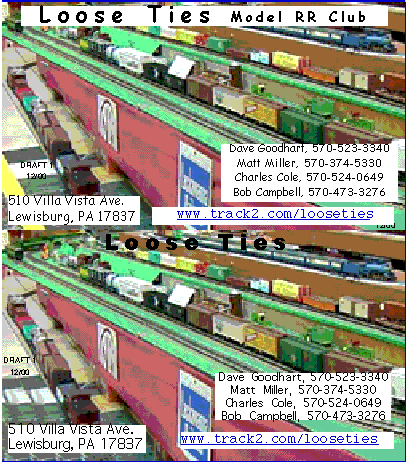 Figures 8-9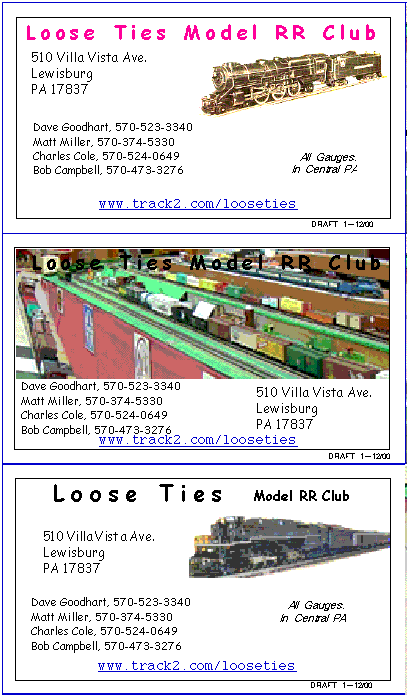 Figures 11-12
---
This page created Dec 2000, last modified 7/31/2002 by . . James R. Ingram