<! 'GSoF History.....' Page> <! Bob Hoenes and the Club, May 2008>

GSoF History of Meetings, Outings & Trips
Below is a list of GSoF events that have taken place. Historical information is provided for location, dates, costs, maps, etc. Please enjoy the photos of club members taken at these gatherings. Many thanks and credits to those who have provided these images, information and web-links!

<! ++++++++++++++++++++++++++++++++++++++++++++++++++++++++++++++++++++++++++++++ > <! Note to the editor of this page: Make sure you have permission to publish > <! info & photos, etc. in here. The WORLD can see this page ! There are many > <! ways info may not be allowed here: Proprietary, rights, industrial confidence, > <! embarrassing, not suitable for certain groups, and just because the person > <! allowing/telling the info said "for personal use only". > <! If you take a photo on public property, it is yours. ------------- > <! On private property, get permission to use it ! > <! ++++++++++++++++++++++++++++++++++++++++++++++++++++++++++++++++++++++++++++++ >
---

On Friday April 12th, 2013 Architectural Historian Patrick Sullivan with "New South Associates, Inc." was our guest speaker. Patrick presented the results of a study that New South did to investigate and document the car lines that once plied the streets of Atlanta, Marietta and Stone Mountain. Patrick also emphasized the Atlanta Northern line that ran from downtown Atlanta to the Marietta Square. New South has put up a website that provides interactive maps of historic routes throughout the Atlanta area. It permits users to view the route developments of all historic streetcar lines in the city from 1871-1949. Click on: Georgia Streetcars.
Continuing this topic, Doug Alexander in his Blog on Christmas Day 2012 wrote these words in the AJC on Atlanta Streetcars.


---

Our presenter for Friday March 8th, 2013 was the one-and-only local railroad artist ROBERT WEST! (with his lady friend.) Although Robert did not go into details of railroad Pullman Porters, Robert talked for an hour regarding how he started in drafting, then self-taught himself into art. He then reviewed the paintings that he had with him regarding details and allegories that he included in each of the works. Click here for an interview with Robert !


---

On Friday February 8th, 2013 Georgia Tech assistant Professor of Civil and Environmental Engineering Jochen Teizer, Ph.D. was our fantastic speaker for almost two hours! Dr. Teizer spoke on the "AlpTransit Gotthard Project" (that is being built under the Swiss Alps between Germany and Italy) and other topics that he worked on, including projects with his students. Jochen was inside the Gotthard Base Tunnel when he was a student in Germany. His photos showed the TBMs (Tunnel Boring Machines) at work during tunnel excavations. The 57 KM tunnel alone is a $10 billion project spanning many years. The concept began in 1947, with planning in 1992, design and location selection by 1995, with excavation starting in 2005 and breakthrough in 2011. Completion is estimated for 2017.

(For more information on the construction of projects like this, read the book "Encyclopedia of Bridges and Tunnels" by Stephen Johnson and Roberto T. Leon [J.Teizers' Georgia Tech associate], available in the reference section at selected Cobb County, Georgia public libraries.)


---

On Satuday, January 19th, 2013. About 20 of our membership assisted as volunteers at the annual "TRAINS, TRAINS, TRAINS!" event at the nearby Southern Museum of Civil War and Locomotive History in Kennesaw. The event drew about 2,200 attendees this year. Many displays of model trains and railroad artifacts were set up for viewing, and many vendors were there to (hopefully) make some sales. Of course, children seemed to have the most fun as there were activities for them, including operating some O-gauge layouts!


---

Our presenter for our first meeting of the new year (on Friday January 11th) was our own Kim Maxwell. Kim mentioned his four visits to the San Diego, California Model Railroad Museum in the basement of a Balboa Park building. This 27,000 sq. ft. museum is dedicated to several model railroad clubs, which feature scale "O," "HO," "N," and toy "G" and Lionel displays. Kim brought and showed an excellent video on this facility which also included its history and its inception in the basement in 1980.


---

On Friday, December 14th, we had a super club Christmas party at the home of Dan and Barbara Berman! With all the food on the table and sideboard I don't believe that anyone went home hungry. There were about two dozen of our group in attendance. Dan even went out into the cold night and opened his HO layout room, fired up the electronics and ran a train or two part-way around his loop. Of course, the layout gremlins came to the party and derailed or uncoupled several cars for all of us to witness!


---

Our speaker on Friday November 9th, 2012 was David Scott from the Integral Group. This company is working with Cousins Properties on the Multimodal Passenger Terminal (MMPT) proposal for the 'Atlanta Railroad Gulch.' David gave an excellent Powerpoint overview of the MMPT project. The discussion and Q&A was very informative.


---

Friday October 12th. Our own Bob Lacheen filled in at the last moment and did a Powerpoint slide show on New England rail attractions. Some places he discussed were the Conway Scenic Railway, Lowell MA S-Gauge Convention, B&M RR Museum, the Cape Cod Railway, Boston's MTA, the Hartmann Model RR Museum, and even George Selios' exceptional HO layout. Also, several people brought photos of last weeks outing to Steve Tidwell's to sigh, drool, and laugh at.


---

On Sunday October 7th, 2012 about 20 (our members plus friends and guests) attended an open house at Steve Tidwell's 15" gauge railroad east of Atlanta. Steve has an original 1904 Cagney 4-4-0 locomotive and several riding cars. In addition John Rimmasch brought a 1911 coal-burning Cagney, and several of us took turns as engineers for a turn around Steve's track. We thank Steve, his wife and family for their hospatality!
There were about 1,300 Cagneys built from the 1894 through 1948; however only about 90 are known to have survived. For Cagney info click here. Both Steve's "Southern #926" and John's "#2" were built by the Cagney Brothers; Steve's for the St. Louis 1904 World's Fair. Their boiler pressure is 150#. For information on John's locomotive shop click here for more information. A new loco is about $75,000, and weighs 1,900#.

---

Friday September 14th. Dr. Richard Banz of the Southern Museum in Kennesaw was our featured speaker, and talked about a favorite of his the "Maryland and Pennsylvania Railroad," better known as the "Ma & Pa," as he photographed it in 1985. Dr Richard Bantz is the Director of the Southern Museum in Kennesaw, and was raised in Harford County, Maryland, near where the Ma & Pa operated. The Ma & Pa was a 77-mile short line that came into being in 1905, with the merger of several other smaller lines, including the York & Southern, and the Baltimore & Lehigh, that began in 1871 out of York, Pa.
Several organizations preserve the memory of this line.
Read more at: Ma & Pa Historical Society and Ma & Pa Preservation Society.

---

Friday August 10th, 2012: Local historian Joe Bozeman came to our meeting and talked on the "Nashville, Chattanooga, and St. Louis Railway".

---

Friday July 13th, 2012: Local author Marion Blackwell, Jr, came and discussed his book "Blue Locusts," a collection of short stories and articles. At 80 years of age, Marion is retired from commercial real estate, a job that enabled him to travel the Atlanta metro roads and collect histories of various places. Marion held our attention as he read excerpts from his book, notably the story "First Train to Marietta." (He also has a companion piece "First train From Atlanta," that was published recently in The Landmarker.") He brought copies of his book and sold several.

---

On Friday June 8th, 2012 Dick Hillman of the Southern Museum gave a presentation on "How Railroads Communicated With Glass". Dick's talk covered methods used prior to radio and telephone when the primary methods involved hand signals with lanterns. Dick brought an assortment of lanterns that utilized glass lenses of a variety of shapes and colors, including one BT presentation lantern! Fresnel, Bullseye and clear lenses, red, blue, green, amber and multi-color are but a few. Company names were sometimes etched in or cast-in the glass, or stamped in the metal. These lanterns were used on switch stands, cabooses and engine markers, and hand carried. Early ones were fueled by whale oil, and after that was nearly depleted in the mid-1800s, kerosene (oil derrived from coal.) Dick also showed a unique and as-yet unidientified lantern/lamp embossed with "MP&C I.R." We encourage anyone with knowledge of this type of tin lamp to PLEASE tell us through our "Contact The GSoF" page.

---

We had an interesting presentation on May 11th, 2012, as author Jack Walters entertained us with a talk on Hobos. Jack is currently finishing a book on this topic and plans to have it ready by this fall. (His other book is "The Sailor", available now.) Jack was on an LST in the Navy in the Pacific at the end of WW-II, was a telegrapher for the Missouri Pacific Railroad, worked at Boeing, and later at Los Alamos, and retired from the U.S. Customs Service. He even rode the rails Hobo-style once. He also showed some of the 1973 movie "Emperor of The North," about Hobos in the 1930s. Click for movie info


---

At our April 13th 2012 meeting, return speaker Robert Jones of the Kennesaw Historical Society presented "A Brief History of the Reading Railroad". The "Pennsylvania & Reading" began in the early 1800s, was the largest corporation by the 1870s, went bankrupt four times, and saw many fights between management and labor. The Molly Maguires came and went as part of these often violent disagreements. The company's singular purpose was to mine and haul coal from eastern Pennsylvania; it lived and died with anthracite. Robert recently completed a book on the history of the Reading Railroad and had this among his other books with him for sale.

Pete Silcox reported on the Thursday April 12th doings in Kennesaw Georgia (former Camp McDonald), to commorate the 150th anniversary of the "Great Locomotive Chase." Camp McDonald is the place where Andrew's Yankees stole the W&A locmotve "General" in 1862, a year after the start of the War of Northern Agression. William Fuller, the conductor of the train pulled by the "General", gave chase on the "Texas", and caught up with the Yankees. Pete said that the ceremony was held in chilly weather, and that the politicans probably outnumbered the spectators, but provided much needed hot air.

Also, the new offiv=cers were elected: President: Jim White, VP PRograms: Bob Lacheen and Dan Berman, VP Membership: Robert Hunt and Kim Maxwell, VP Finances: Steve Covert, and Historian: Bob Hoenes.

---

We had a real treat on March 9th, 2012, as professional railroad photographer Don Stephens of Flowery Branch GA enthralled us with slides of his craft. Don's wife Vivian has helped him to capture some of the images. He described problems in photographs, and showed us how we can improve our rail snapshots, such as 1/1000th sec, proper frame, and highest raw-pixel mode. Don frequents the local train hobby shows and sells framed photo art. Don's web site is www.railroadart.net

President Doug Reineke appointed the 2012 GSoF officer Nominating Committee: Himself, Charlie Mason, Bob Hoenes, Robert Hunt and Bob Lacheen.

On a sad note, Charles Aubert sadly told that his brother and long-time GSF member David Russell "Rusty" Aubert died unexpectedly on March 5th. A mass was held at St. Anne's Catholic Church im Marietta on Monday, March 11th.

---

At our February 9th 2012 meeting, return speaker Bob Ciminel gave a talk on the "Pittsburgh Chartiers and Youghiogheny [or 'Yock'] RR". This line was about 14 nmiles in length and its prime purpose was to haul coal from the mines working the Pittsburgh coal seam. From west of Pittsburgh PA, the track went south; one branch turned east, and one west. Bob used photos and many maps of the western Pennsylvania area.

---

On Saturday, January 21st, 2012 eight of our members performed volunterer work at the Trains, Trains, Trains event at the Southern Museum of Civil War and Locomotive History in Kennesaw Georgia. We ran model trains, passed out information, gave directions, and assisted or served many of the 1,491 attendees that came to this annual event.

---

The membership listened intently as Mr. Ron Sifen (standing between Bob and Doug) spoke on the topic "Light Rail, An Alternative Point of View", an issue that has drawn much controversy in Cobb County, Georgia. Ron is a past president of the Vinings Homeowners Association, curren President of the Cobb County Coalition, and a frequent guest columnist to the Marietta Daily Journal, a local newspaper. Ron talked of the light rail initiative, the $6 billion building cost, the $2 million-per-mile monthly operating cost and the coming July TSPLOST Atlanta Region vote on this issue in the summer of 2012. After talking out against the high costs and technical problems associated with the project, Ron entertained questions, which resulted in a lengthy discussion and sparked a plethora of ideas. For more information, Ron suggested that we read more at the following Marietta Daily Journal web sites:
Proposed transit line neither seamless nor cheap.
Special interests have turned TSPLOST into a future tax trap.
ATCS Monitor
For some TSPLOST rail proposal could double commute times.
TSPLOST dollars hijacked by special interests.
On TSPLOST and transit cost effectiveness is not a dirty word.


---

On Friday, December 9th, we had another great Christmas party and club gathering at the home of Charles Cole! No one went home hungry, and all had a great time.

---

About two dozen members listened as Mr. Darrell Krueger of TUV-Rail Sciences Corp. spoke at our November 11th 2011 meeting. Darrell's work includes investigating rail events and tests rail improvements. Darrell's talk was on "RF on the Railroad." This included radio transmission of voice between dispatchers and crews, and data between trains, sensors and railroad data centers. Most notable was the PTC (Positive Train Control) that has evolved into the AAR's ATCS (Advanced Train Control System.) For more information on the hobby side of monitoring ATCS see these sites:
ATCS Monitor (EOT Monitor is built in)
Great Lakes Networking
Telemetry from Code Line
SoftEOT and SoftDPU telemetry decoders

---

At our October 14th 2011 meeting Bob Hoenes filled in (for a last-minute scheduled speaker cancellation) and did a trial-run presentation of his June 2011 visit to "Miniatur Wunderland" in Hamburg, Germany. Using PowerPoint, he gave a view of the countryside model showing how it was constructed, specifications, features, and some 'behind-the-scenes' details. As for the display itself, there are many great slide and video presentations on the web; just Google "Miniatur Wunderland,"click on a few and enjoy!

---

Returning speaker Pete Silcox, a retired CSX track engineer, presented a talk on rail, track, its construction, inspection and maintenance at our September 9th 2011 meeting. He added to this by showing in his "Modeling Prototype Track" Powerpoint presentation how he has modeled many track features on his S-gauge layout. We all learned some new words as "ribbons", "field side" and "gauge side". He gave this presentation to the NC&StL Historical Society several years ago at the SMoCW&LH Museum.

---

At our August 12th 2011 meeting Bob Hoenes presented about 100 video slides of his 2010 Labor Day week trip "Steam-Trains-Boats Around the Missippi Lakes" (there are 26 locks, making the Old Man a long, thin stair-stepped body of water.) This trip began in Minneapolis, with visits to tourist train rides, boats, trolley cars, static locomotive displays, railroad museums, a boat trip on the Mississippi, a day-long visit to the Old Threshers Reunion in Mt. Pleasant Iowa, and ending at the Illinois Railway Museum, near Chicago.

---

Return speaker Peter Youngblood, MMR a nationally known AT&SF historian and modeler, was our July 8th, 2011 speaker. Peter gave an wonderful presentation on "Modeling the Santa Fe Surf Line," using great graphics and photographs that he has taken of the prototype and his models. The Surf Line runs along the coast of California north of San Diego (literally within yards of the Pacific Ocean.) Peter did this modeling years ago by constructing two modules in HO.

---

At our June 10th, 2011 meeting Charlie Crawford spent the last few hours of his life as a young man of 59 years entertaining us with an informative presentation on "Ice Harvesting, Ice Houses and and Ice Cooled Refrigerated Cars." His talk began in the Adirondak area of upstate New York, as much ice harvesting was done in the clean fresh-waterlakes of that region. Many ice houses were used to keep ice for use throught the year. About 1867-68 the first true iced refrigerator cars appeared on the railroads, and this changed the way Americans ate. From that point on people enjoyed food from other parts of the country; there was no more need to eat only locally produced food. 1931 was the peak of refrigerated rail transport. Iced cars were in use until the 1970s; since then all cars have been mechanically refrigerated.

---

At our May 13, 2011 meeting Don Doumas recalled his life as a station agent on the Milwaukee Road by telling short stories of memorable events. He spoke well and with lively words held our attention for an hour. Don worked for th road in various places in Iowa, Illinois, Minnesota, and Indiana for 40+ years.

---

On Friday April 15th about a half-dozen of our group were met at the Cobb County Safety Village by Captain Scott Dodson, of the Cobb Fire Department. Captain Dodson gave us a tour of their GNERR SW-1 locomotive #77, that was donated to the CCSV by Wilds Pierce, president of the GNERR.
This GNRR SW-1 locomotive was purchased by Wilds Pierce several years ago. GNRR SW-1 #77 is a stripped down shell that Wilds had cosmetically restored and donated to the Cobb County Safety Village on Al Bishop Drive. School children will be taught RR crossing safety as well as school bus safety procedures at this site. Read more in the December 25th, 2010 AJC newspaper article.
This SW1 was built in 1947 by EMD. The 600hp switcher was one of the first models in a long currently existing line of diesel locomotives produced by EMD which itself is now a division of Caterpillar. The loco worked the marble quarries for many years and was declared fit for parts only. The SW1 is unusual looking in that it had large front and rear walk ways with a large tool box mounted under the front air intake. These small switchers are quite rare today and generally are only occasionally found in museums.


---

Tom Gordon from the Beltline Partnership presented "Atlanta Beltline Project 101" at our April 8th, 2011 meeting. The project is a 23-mile loop around Atlanta, with greenspace, parks, and stores/housing along its route. It was conceived by a Georgia Tech grad student as part of his thesis. The actual path is wide enough for a future parallel pair of LRV/trolley tracks, and of course the vehicles. For more info on the Beltline Project, click here.

Our current GSoF officers were re-elected for the 2011-2012 year.

---

Robert Jones of the Kennesaw Hisorical Society was our March 11th, 2011 speaker. He presented a "History of the Pennsylvania Railroad". Robert discussed the timeline of the PRR from its surveying and construction beginning in 1823 when John Stevens was granted a charter to build the line. He continued on through the acquisition of other lines, major features, the Johnstown Flood, the Glory Days, and ended with the merger into the PennCentral, Conrail and Amtrak. Robert had a book of information on this presentation for sale. Contact him at the Kennesaw Historical Society or through the SMoCW&LH in Kennesaw.


---

Faye DiMassimo, Director of the Cobb County Department of Transportation was the presenter at our February 11th, 2011 meeting. Her associate, Bob Galante, Cobb DOT Construction Manager also participated. Fay had the audience individually state their background and interests in rail. For 20 minutes Faye discussed the "Northwest Atlanta Corridor Alternatives Analysis Study," a recently awarded $1.36 million grant from the Federal Transportation Administration. Of 60 projects submitted to the FTA, 20 were selected for funding; the 18-to-24 month NW Atlanta study is one of two in Georgia. The initiative will seek to identify types of mass transit, economic development, destinations, and connections to other systems in the corridor from Acworth to uptown Atlanta. A Q&A lasted a good half-hour, where Faye and Bob answered questions from our members. The questions digressed into funding and taxes of mass transit and roads. An interesting fact disclosed that for every dollar directly collected for mass transit or roads (fuel taxes, fares, etc.) an additional 70c subsidy is required to fully fund the operations. Mrs. DiMassimo intends to hold panel discussions to gather input from county residents as the study progresses. For more info on the Cobb DOT, click here or visit www.cobbdot.org


---

At our January 2011 meeting was cancelled due to one of the worst snow and ice storms to hit the Atlanta area in years.


---

Our annual Christmas party at the home of Charlie Cole on December 10th 2010 was a huge success! Charles welcomed our club membership, of which about two dozen attended. Charles' children and grandchildren came and his home was full. Food brought by everyone was enjoyed by all. Many thanks to Charlie, and those who helped in preparations for making this a most memorable event. Merry Christmas ! Susan,Billy,Charlie,Don and Meiko,Dan,Bob L.


---

At our November 12th 2010 meeting, return speaker Bob Ciminel gave a talk on the "PRR Panhandle Division". This track was about 42 nmiles in length and had about a dozen branches. It began in the mid-1880s, and stretched from Pittsburg(h), PA to Weirton, WVa. Bob used video photos and maps of the western Pennsylvania area.
For more info click here.


---

At our October 8th meeting Charlie Brown, MMR and a crewman on CSX trains, spoke on "Operating Modern Diesel Electric Locomotives". Charlie was accompanied by his wife Bonney. He presented and reviewed the books he had to study while at CSX school in Cumberland, MD. For a few years he did yard switching jobs in Atlanta; he now works the main line between Atlanta and Chattanooga. He also related some of the more memorable moments that he has experienced on runs, and some crossing incidents with rubber-tired vehicles.


---

About 20 members of the GSoF and the Piedmont Division of the NMRA drove up to Etowah, Tennessee and rode a Tennessee Valley Railroad Museum excursion train. The trip took all day Friday October 1st, from 9AM to 4PM. They met the Blue Ridge Scenic train in Copper Hill, at the Georgia state line, and then returned to Etowah in the afternoon.


---

The primary speaker was a no-show at our September 10th meeting, and so our own Bob Lecheen filled in with a (at times humorous) video-slide presentation on places and things he visited in the north, titled: "Northeast Ohio, Northwest Pennsylvania, Railroading & Other Transportation," "Museums, Attractions & Scenic Train Rides."


---

Return speaker Peter Youngblood, MMR [congratulations as Peter was awarded his Master Model Railroader certificate (#433) in January] a nationally known Santa Fe historian, par-excellence modeler, NMRA member, and general all around train buff, was our August 13th, 2010 speaker. Peter gave an excellent video presentation on "Modeling the Prototype, Cajon Pass, California & the Southwest," using many great graphics and photographs that he has taken of the prototype and his models. Cajon Pass covers a distance of 25 miles from San Bernadino to Summit, CA, and the tracks rise 2,745' from an elevation of 1,070' to 3,822', passing between the San Gabriel mountains to the west, and the San Bernadino mountains to the east. Peter concluded his talk by discussing prototype tips for modelers, and where to get information to assist in modeling specific prototypes.


---

On Friday July 9th our own Ovidiu Trifanescu gave a comprehensive video presentation on "High-Speed Rail." This included a survey of the major systems in use by several countries: Europe's TGV, Thalys, ICE, EuroStar, and AVE; Japan's "Bullets" on the Shinkansen line; the USA's Acela; and now China. The definition of 'High-Speed" varies, as on existing track it is as low as 120mph, and on dedicated new track it can be as high as the 574kph (356 mph) TGV. A drawback of high speed rail is the infrastructure (usually government supported.) This form of transportation is usually more convenient than air for trips of 4-hours or 550 miles or less.

Links to information used in Ovidiu's presentation, and others on High Speed Rail:
High Speed Rail
Steam Speed Record German vs. British
USA Acela
France TGV
Germany InterCity Express
Spain AVE
Italy ETR
Japan Shinkansen
China CRH3
Siemens AG of Germany train control systems
TGV speed record movie


---

Robert Jones of the Kennesaw Hisorical Society was our June 11th, 2010 speaker. He presented a "History of the Western & Atlantic Railroad" using many great video-slides. Robert discussed the W&A from its surveying and construction beginning 12/21/1836, through the Civil War (a/k/a War of Northern Agression), reconstruction, its sale to the NC&St.L in 1890, with a few notes on how it eventually migrated into the CSX of today.


---

At our May 14th, 2010 meeting Stephen Leydon hosted a video-slide presentation titled "Railroad Records & Firsts." Stephen discussed the history of railroads and railways, from the first English coal mine trams to the locomotives around the Civil War. This encompassed the efforts of Trevethick, Stephenson and other locomotive expimenters.


---

On April 9th, 2010 our membership elected a new president, Doug Reineke, and reaffirmed the continuation of other officers from last year for the coming year.

Matt Verbiscer, a former mill supervisor with a family history of railroading on the EJ&E, gave a talk on the "Evolution of Rail" which covered the history of the history of metal rail, from the first use of iron in England in 1776, through its use in America. Robert Stevens of the Camden & Amboy came up with the "T" rail in 1831. The first rolled steel rail was made in 1865 by the North Chicago Rolling Mill (NCRM). Since then improvements in thickness and composition improved the rail. As he worked in a Chicago mill for years, Matt also discussed recycling and the uses of used rail and the products produced (fence posts, bumper jacks, and mattress frames...)


---

At our March 12th, 2010 meeting Steve Vogel (on right), president of the Georgia Association of Railroad Passengers (GARP), gave a bullet-point presentation updating us on what's up and what's lacking with rail passenger needs in Georgia. The discussion after the presentation sparked a lot of debate! The organization was founded in 1978, and promotes rail mass transportation in Georgia. They are also affiliated with the National Association of Railroad Passengers (NARP), that mainly promotes Amtrak and commuter service.



---

Due to another snowstorm, our February 12th meeting was moved to the 19th. Dick Hillman of our local "Southern Museum" (a/k/a SMoCW&LH) in Kennesaw was our featured speaker and talked on "What's New at the SMoCW&LH."


---

Due to ice and severe cold temperatures, our January 8th meeting was moved to the 15th. Member Bob Hoenes showed video photos of a trip he took out west, that took him through California, Nevada and Utah, all the while finding railroad museums to visit, and tourist railroads to ride.


---

Our annual December club Christmas Party was graciously held at the home of Charlie and Eileen Bell. We thank them very much for opeining their home to us all, and for being great hosts !


---

At our November 13th 2009 meeting southwestern Pennsylvania native Bob Ciminel, historian and founder of the Montour Railroad Historical Society was our featured speaker. Bob talked of the Montour, (1877-1985) its right-of-way, locomotives, coal mines, and its demise until it was abandoned and scrapped in 1983. A 45-mile Pennsylvania short-line, the Montour connected to the P&LE northwest of Pittsburgh, and its route took it south and east servicing the many coal mines in the panhandel region. It also had connections with the PRR. P&WV, the B&O, and the Union RR, moving black diamonds from the Pittsburgh Seam to markets. During World War II, the Montour serviced 27 mines, that were the underground room-and-pillar type. It had a single-track main, with three branches for a total trackage of 72 miles. Motive power was 2-8-0 and 2-8-2 steam until dieselization occured in the 1950s; its last motive power was a stable of SW-9s. The railroad's former right-of-way survives as the Montour Trail, a popular hiking and biking venue for Pittsburgh's suburban communities, many of them former coal towns once served by the railroad.


---

At our October 9th 2009 meeting Bob Lacheen wowed us with his new Powerpoint skills as he took us on a video trip titled "Arizona Railroading," showing his photos from several trips that he took to that state.


---

At our August 14th meeting, Stephanie Renner of Railserve, Inc. hosted a superior presentation-discussion on her company and its services. Stephanie began her career as a sales trainee with Conrail in New York City, where she learned how to establish credibility with shippers in the area's tough marketing environment. She left Conrail, did other things, and then joined Railserve in 2003 as their Director of Marketing.

Headquartered in Atlanta, Railserve offers in-plant rail switching services (with their own locomotives and employees) for major rail shippers in the US and Canada. They can provide people to handle car movements, tracking, and administrative duties, as well as maintenance on equipment and rail. They tailor their services to fit customers' needs. Customers are in such industries as food, energy, chemicals, and paper. Railserve was founded in 1981. They have almost 800 employees and own or lease 200 locomotives (Older Diesel, GenSet powered LEAF, remote-control units and one track mobile.) Railserve runs about 70 operations with an average of 10 employees at a typical site. A small site has about 200 car moves/year, while a larger site can have up to 200,000 car moves/year. Railserve is part of the Marmon Group, but ultimately owned by Berkshire-Hathaway.

More information on Railserve can be found at www.railserveinc.com


---

At our Friday night July 10th meeting, our own Bob Hoenes gave a good, but lengthy (as usual), computer slide show on two Rail Travel Center trips that he and his wife took in 2008. www.railtravelcenter.com It was titled: "Trains In Two Seasons: The Ozarks In The Spring And Adirondaks In The Fall."


---

At our Friday night June 12th meeting, our own Bob Hoenes (along with Dan Berman and others) gave a computer slide show on the club's February 14th visit to the Ringling Brothers Barnum & Baily "Blue Unit" train. At 61 cars, and over a mile long, this is the largest privately owned train in the world (reporting marks: RBBX).
(For more info, including several photos, please see the blurb below on our February 14th outing.)


---

At our Friday night May 9th meeting, Mr. Wilds Pierce , president and owner of the Georgia Northeastern Railroad entertained us with a footprint of his line.
Wilds began with a history, that construction began soon after the Civil War ended. It was originally designed for narrow gauge, and from Elizabeth (north Marietta) to Canton was built this way. From Canton north, it was redesigned and built to standard gauge. By 1890 it reached Knoxville, TN. It was a common carrier hauling both freight and passengers; passenger service was discontinued in 1949. CSX acquired it, and in 1987 CSX sold it. Wilds bought the railroad in 1990 and began operations as the GNERR.
They have 10 locomotives: 1-GP9, 2-GP20s, 2-GP18s, 2-GP10s, and 3-GP38s. Major customers are Pilgrim's Pride (chicken processor that sells to among others, Chick-Fil-A), and the marble company in Tate, GA. United Alloy produces and ships wing components for airplanes.
In 1998 the GNERR began the Blue Ridge Scenic Railway, a short passenger round-trip line run near the Georgia-Tenessee border. In the 1st year, they had 17,000 passengers; last year they boarded almost 60,000 ! Each train can hold about 500 passengers for the 60-minute run.
For more information see: http://en.wikipedia.org/wiki/Georgia_Northeastern_Railroad
In 2010 Mr. Pierce donated an SW-1 locomotive to the Cobb County Safety Village A photo of the GNRR SW-1 #77 .....and a second photo.


---
We had another great club outing on Saturday, April 18th. Traveling to Blairsville, GA, we stopped at the Blairsville Grill for lunch. This may have been the last meal served, as they are closing and Saturday was their last day of operation. After lunch a dozen club members visited the Misty Mountain high-rail O-gauge layout (ca. 2,500 sq.ft. with up to a dozen and a half trains running simultaneously,) and after that the O-gauge tinplate layout of Jim Steed.

Misty Mountain's High Red Bridge
Misty Mountain's Long Trestle
Misty Mountain's Greyhound Bus Terminal
View 1 of Jim Steed's Layout
View 2 of Jim Steed's Layout
View 3 of Jim Steed's Layout
---

At our Friday night April 10th meeting, our own John Hollner gave an interesting audio tape/slide show on demurrage (a penalty charge established to encourage customers to load or unload equipment in a timely manner and not to hold on to cars for the purpose of storing lading) on Conrail in the late 1970s. He played an old Conrail audio training tape from 1977, in which he narrated a description of and how to use the DICCS 80-column punched-card rail car tracking system, while we watched the color slides that complemented the words. John also talked about "Accessorial Charges", sometimes called miscellaneous charges. Examples are scale testing charges, delay to switching charges, fuel surcharges, etc. It was a learning experience for some on demurrage and accessorial charges and also a trip down old computer applications memory lane... John concluded his presentation with a few photos of old New York area power from the 1970s.
>>>> Your CLUB OFFICERS for the 2009-2010 year were elected. Please see the SOCIETY OFFICERS web page for details.
>>>> Our club finally purchased a video projector for use at meetings! Hurrah!


---

At our Friday night, March 13th meeting, Marietta attorney Gary Eubanks presented a talk on "Georgia Railroad Paper". Gary worked in the law department of the Southern Railway from 1971-74 prior to obtaining his law degree in 1981 [from a university that shall remain nameless in a city 50 miles east of here whose colors are red and black]. His collecting universe is Georgia railroad scripophily from 1832 through the 1890s. Gary talked on Cobb County railways and railroads, and showed projections of notable stocks and bonds (1825-1853), ones that are rare or bear historically interesting signatures. Predominantly, Gary talked of the Western & Atlantic, which still exists as a Georgia owned line, that is currently leased to the CSX. The W&A was built to connect western transportation (namely the Tenessee River) with eastern rail lines coming to Terminus/ Marthasville/Atlanta from Savannah and Charleston. These were the Central, the Monroe (Macon & Western), and the Georgia RR. A Civil War era map showed that the W&A was the only line crossing the mountains to the west between northern Virginia and Mississippi, which accounts for its strategic value, as demonstrated by the Andrews Raid [Great Locomotive Chase]. Gary also displayed several non-Cobb Georgia documents. He stated that the fancier the certificate, the wobblier [financially] was the company. Gary's 2008 book "Georgia Railroad Paper" [1832-1932] is available at the Southern Museum: 770-427-2117 or click www.SouthernMuseum.org


---

On Monday, February 23rd, 2009, Mr. Pete Silcox, former CSX employee, recent club speaker and train watcher, along with club members ventured into the bitter cold to get some photos of the Blue Unit circus train departing Atlanta. About 11:30AM it went through Emerson Georgia, on the W&A (leased to CSX) tracks heading north from Marietta towards Chattanooga. Some local traffic was also spotted.

Ringling "Blue" circus train at Etowah
Circus wagons & vehicles on Blue Unit train
CSX local at Etowah River
( And NO, that is NOT a red caboose you see on the end of this freight ! )


---
What a wonderful club outing we had on the morning of February 14th, 2009 ! Thorugh a hastily put together effort of several people, but mainly Dan Berman, we were invited to tour the Ringling Brothers Barnum & Baily "Blue Unit" circus train, that was set up on the old Piggyback track in Tilford Yards in northwest Atlanta, GA. (Ringling has three shows: The "Blue" train, the "Red" train, and the "Gold" show that is smallest and travels by truck.)

Eleven of us began the day under misty and overcast skies at the McDonalds on Windy Hill Road, and then drove in a convoy to Tilford Yards, where we met Joe Colossa, the Assistant Train Manager. Joe began circus life as a popcorn seller; he fills in occasionally with vendor duties. He is a 4th-generation circus worker, and has been with the circus for over nine years. He told us that the "Blue Unit" has 61 cars: 40 coach-type cars (4 stock cars for animals, 1 shop car, 1 /generator car, 1 diner or "Pie" car, 32 living quarters and 1 maintenance/generator car,) 2 container flat cars for concession supplies, and 19 trailer flats. It is a full mile long! Trains are usually pulled by a locomotive from the road they are traveling on, or also Amtrak or VIA power.

Joe took us on a tour around the train, explaining its workings, and the varied cars. About 300 people live on and travel in the train, moving from city to city to put on the production "Over The Top." In addition, other "Blue" circus employees travel in 18 RVs. The train residents are mostly performers from 32 nationalities, but also there are train workers, maintenance, cleaning, and food service workers. The train is made of Ringling Brothers custom refurbished cars (at their Palmetto, Florida shops) from mostly former Union Pacific stock. There is cable TV throughout, with each living quarters car having a portable satellite dish. A single water line (connected to the nearest hydrant) runs the length of the train, as does a heavy electrical bus. A 400KW/480V primary plus a backup generator provide the self-contained power system. There is both a gray water and black water system with a "Donniker" tank. The cars are fully heated and air-conditioned. It is the largest privately owned train in the world. The train even carries a "spare tire," and has a janitorial maintenance and a shop car.

We had a most enjoyable lunch before heading into Atlanta to see the 80' trailer/flat [sorry about the bad pix; Ovidiu hit a pothole - Ed.] rail cars and circus wagons. We missed seeing the animals, as they were inside Phillips Arena for the afternoon show.

As a side treat, we got to see some rail action at Tilford, as several locomotives, and the panel-track repair train caboose:
BNSF #4513
CSX #2434 & Slug
CSX #2371
BNSF #4504 & CSX Caboose
"Perishables" refrigerator cars

For more information, please visit the circus' web site: www.ringling.com

---
On Friday, February 13th, 2009, Mr. Pete Silcox, retired from a life of inspecting trackwork for the CSX railroad, was our speaker. In words and video photos, he told of his last cab ride in locomotive 4030, on CSX train Q-142. Pete boarded the train in College Park, GA and rode it to the Hulsey Intermodal Yard in East Atlanta, on September 28, 2007. Scenes he photographed from the left cab position included East Point, southwest Atlanta, entering Atlanta, tracks through "Underground Atlanta" and places going east to the container processing yard.

---
Mr. Gary Wolf, founder and president of Rail Sciences, Inc. (1987), mesermized us at our January 9th meeting with a presentation on his company and some of the more interesting locations in the world he has visited to uncover rail and train car problems. He and his 21 employees investigate wheel and rail dynamics and wear, accidents and derailments (3,500 in 20 years), metal breakage, and can study, model and predict future car and rail events and problems. Their clients are many railroads and insurance companies. For more information, visit his company's website at: www.railsciences.com

---
We had another great Christmas Party in December 2008 at the home of Pat and Charles Cole. We thank them again for being such gracious hosts and opening their home to us !!!

---
Mr. Steve Tidwell of Douglasville spoke and showed magazine quality color slides of "Steam Locomotives in America Today" at our November 14th 2008 meeting. Steve is a member of a group that travels the USA searching for steam trains to photograph. Most of these locomotives are at tourist railroads, or are part of railroad steam preservation groups. Steve's group, can be reached with an email to John Craft at cmfrr@aol.com, or at the website www.steamcentral.com.

---
Mr. Harper Harris of the Southern Museum [of Civil War and Locomotive History] in Kennesaw was the featured speaker at our August 8, 2008 meeting, assisted by Cindy Dadyala of the museum. Cindy mentioned upcoming lectures and events. Harper told of new activities and displays, the Merci Boxcar (a post-WW-II gift from France), and showed slides while discussing everyone's favorite: "The Great Locomotive Chase."
Harper Harris and Cindy Dadyala
---
Mr. Bob Krone, hosted our June meeting showing photos and discussing his Steam railroading adevnture through New Zealand.
---
Our May 9th meeting featured our own Jim White, presenting a video on Shay locomotives in a logging railroad environment.
On May 17th we had a great visit to the Canton, St.Paul & Pacific Live Steamers in Canton, GA.
---
January 2008: Our club railfan outing to New Orleans has been canceled.
---
Our club went to the Big South Fork Scenic Railway , in Stearns (near Cumberland Gap) in southeast Kentucky,just across the Tennessee state line on October 13, 2007 (Saturday), The train departed time at 2:30 P.M., It took about 3 hours and included a tour of the Blue Heron Mining Camp.
FYI the BSFSRwy web site is www.bsfsry.com
---
Photos taken on our club's outing to the American MAGLEV Technologies test track in Powder Springs, Georgia, August 10, 2007. This track is a private venture, ALL AMERICAN, to demonstrate MagLev technology. The current track is 2,000 feet long; plans are to make a balloon loop. Speeds of 60mph are expected; on the loop, possibly 100mph+. One "car" has been built: 25 tons empty, 55 tons fully laden. The passenger shell could be removed, and the flat levitation/propulsion carriage used to haul freight; two car "trains" are possible. It uses computer controlled magnetic-attraction to lift, and maintain a 3/8" floating gap (with 24 good-sized magnets.) The L.I.M. (Linear Induction Motor) is rated at 1100 hp. Energy costs are 50+ cents to accelerate to speed, and dynamic braking recovers 27 cents, so the net is 20 cents.

The track/vehicle has a limit of 600' radius. There are 60 pylons/mile. Each track beam is a pre-cast 88'. One mile can be built in 37 days. A vehicle cost 3 to 4 million $. While heavy rail costs up to 100+ million/mile, and light ril 40 million, MagLev track can be built for 20 million/mile.

www.american-maglev.com
---
>>> January, 2007:
The Georgia Northeastern Railroad has given the depot at Tate to Pickens county. Land across the highway has also been donated onto which this depot will be moved (2008 +/-). The depot's future use is currently being contemplated by several local groups. It may assume the function(s) of community center, history museum, model railroad, and ticket office for a tourist picnic railroad (which has been proposed to run down the active switchback to a future park in Marble Hill).
All of the above has stirred interest in several local folks who believe these efforts could be further stimulated by the organization of a new chapter of the National Railway Historical Society. These efforts have resulted in the attached referenced upcoming first meeting Thursday, Januuary 25, 2007, at the Tate Meeting Room next to the Tate fire house at 7 pm. Visionary Earl Whiteley (earlwhiteley@yahoo.com) will be presiding.


---
A selection of photos taken on our club's outing to the Tennessee Valley Railroad in early November, 2006. This is located in Chattanooga, Tennessee, near the NMRA Headquarters building.
---
A selection of photos taken on Saturday, May 20, 2006, on our club's outing following the old Western & Atlantic (W&A) mainline from Acworth, Georgia to Allatoona Dam. This was part of the line travesed during the "Great Locomotive Chase".
---
The below images were taken on Monday, February 20, 2006, at Charles Griffin's Misty Mountain Railroad in Blairsville, Georgia. This is an O-gauge Hi-Rail layout, occupying 3,360 sq.ft. of space in a special built structure, that has a full mile of Gargraves (and some Lionel) track! The theme of the layout is the North Georgia area, with some caricatures and features of Atlanta and the Blue Ridge Mountains.
---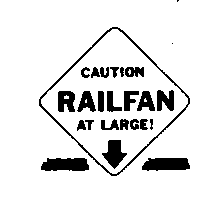 +++++++++++++++++++++++++++++++++++++++++++